Shop By the Bottle at the LCBO
Our wines are released in LCBO Vintages every two weeks.
Scroll down to see our selection of current and upcoming wines available at LCBO retail stores.
---
89 products
Red Wine
Sustainable, Vegan-Friendly
Dry
Residual Sugar: 1 g/l
Light Bodied
750ml
12% alc./vol
Red Wine
Kékfrankos
Sustainable, Vegan-Friendly
Dry
Residual Sugar: 2.1 g/l
Medium Bodied
750ml
12.5% alc./vol
Press Reviews
Wine Anorak
94 points
A single-vineyard wine, from the most western vineyard, at 280 m (the highest). Wild ferment, and aged in large Hungarian oak barrels (1000 litres, older). This was the last fermented, and because the vintage was compressed they had to use a stainless steel fermenter where it wasn't possible to do whole-bunch at all. Juicy, spicy and with some black cherry aromatics: sweetly aromatic and enticing. The palate has nice focus and concentration with good acidity under the supple black cherry fruit. Really expressive and vital with sleek, smooth black fruits and hints of tar and citrus peel. Nice black cherry and blackberry fruit. Lovely floral elegance to this wine. This improved greatly being opened in advance.
White Wine
Chardonnay
Sustainable
Dry
Residual Sugar: 3.00 g/l
Medium Bodied
750ml
13.00% alc./vol
About the Winery
Groupe Bellene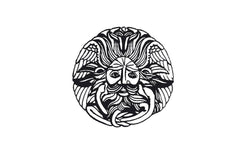 Led by Nicolas Potel in Beaune, Groupe Bellene is composed of the négociant arm Maison Roche de Bellene, the winery arm Domaine de Bellene, and a special back-vintage series under the Collection Bellenum label. 
Maison Roche de Bellene

offers a complete range of wines, with an emphasis on individual 

terroirs

 from old vines of more than 40 years

. All of the growers that Nicolas works with are either organic certified or sustainably farmed.

Domaine de Bellene represents the wines that are produced and bottled from Nicolas Potel's private vineyard holdings. 
Collection Bellenum is a back vintage series that Nicolas Potel sourced from his friends in the region, offering a magnificent selection of bottled history. The 

wines have moved only twice in their lives, from the original cellar to Potel's and now to yours!
Nicolas Potel grew up at Volnay's Domaine Pousse d'Or, where his father worked. He trained abroad and returned home in 1996 to build a négociant business and started Maison Nicolas Potel, where he sourced grapes from good parcels, often working with the growers to improve the quality. By 2002, he was making 120 wines from 50 different appellations, and the rest is history!
Press Reviews
WineAlign
91 Pointas - David Lawrason
This is fairly light, fresh and tender chardonnay with nicely generous ripe yellow apple/peach, lemon, a hint of butter and subtle oak spicing. It is medium weight with a sense of juiciness and bite, but also warmth and richness. The length is very good to excellent, with some hazelnut joining the finish
Red Wine
Pinotage
Sustainable
Dry
Residual Sugar: 2.00 g/l
Medium Bodied
750ml
12.50% alc./vol
Press Reviews
Platter's South African Wine Guide
4 Stars ****
Excellent & good value
White Wine
Pinot Grigio
Sustainable
Dry
Residual Sugar: 2.00 g/l
Medium Bodied
750ml
14.00% alc./vol
About the Winery
Kellerei Bozen - Cantine Bolzano

Cantina Bolzano, based in the town of Bolzano, traces its roots to two of Alto Adige's most historic cooperatives: Santa Magdalena, est. 1930 and Cantina Gries, est. 1908. After deciding to merge in 2001, Cantina Bolzano was created. Bolzano is located in the middle of a valley basin surrounded by hilly vineyards that grow from 200 meters above sea level up to 1000. North and south meet in this valley, and the sun warms the stony soils with its pronounced diurnal temperatures, protecting the vines from the cold.
The average growers' plots in Sudtirol averages only approx. 1 hectare, and the area, with its famed reputation and steep slopes, is an expensive area to farm. The member of Bolzano (approx. 300 in all) own many of the best vineyards throughout the region, including the Valle Isarco, and pool their resources to create top quality wines. And while no grower is certified organic, many practice organic viticulture and all of them adhere to natural practices in their vineyards. Most growers have lived on their farms with their families for generations. They protect their land and cultivate their vineyards as they have done for generations with total respect of the environment where they live.