Refresh your wine collection with the latest and the trendiest handcrafted selections.
---
2 products
Red Wine
Syrah
Biodynamic, Natural, Organic, Vegan-Friendly
Dry
Medium Bodied
750ml
About the Winery
Domaine du Coulet - Matthieu Barret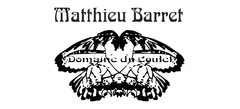 Matthieu Barret was born in Aix-en-Provence in 1975 and studied viticulture in Beaune.
He is the 7th generation vigneron and joined his grandfather in Cornas in 1997. Previously, his family had only been farming and selling grapes. He practices biodynamic viticulture, obtaining very low yields (23 hl/ha) and extraordinary quality. He describes his wines as being 100% grape, with a very low sulphite addition. His wines are extremely clean, and, true to the Cornas character. Domaine du Coulet was founded by Matthieu Barret's grandfather after WWII, and over the years has supplied grapes to some of the best known producers in the Northern Rhône, including Chapoutier and Delas. While his father eschewed the agrarian lifestyle, opting instead for a career in international business, Matthieu knew early on that he wanted to be a vigneron. In 1998 at the age of only 23, he took over the family's 25 acres of well-situated vines on the terraced hillsides of Cornas.
From the beginning, Matthieu has employed natural, organic practices and by 2002 (his second year of production) the domaine received its biodynamic certification. With each vintage, Matthieu has gained a better understanding of his vine parcels and through thoughtful experimentation, he now turns out a remarkable selection of Cornas wines that express the unique nuances of each micro-terroir. No new oak, no racking, minimal use of sulfur and no fining or filtration. Pure, sexy Syrah.

Red Wine
Cinsault, Grenache, Syrah
Organic, Vegan-Friendly
Dry
Full Bodied
750ml
14.5% alc./vol
About the Winery
Château de Montfaucon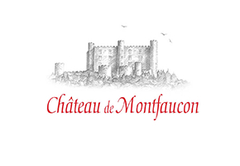 Just across the Rhone river from the beautiful vineyards of Chateauneuf-du-Pape, the Lirac appellation extends itself on the low hills alongside the river. The history of Château de Montfaucon dates back to the 11th century when the castle's first tower was built. The castle's role in history was strategic; the Rhône River was the border between the French Kingdom and the Holy Roman German Empire. Montfaucon was one of many castles and fortresses along the Rhône River constructed to guard the border.
Rodolphe de Pins took over the family estate of Montfaucon in 1995 and subsequently rebuilt the winery and began practicing sustainable agriculture. He honed his winemaking skills in Barossa at Henschke and Vieux Telegraphe in Châteauneuf du Pape before returning to Lirac, so needless to say, his familiarity with the local varieties is well established.