About the Winery
Domaine Autrand
Christine Aubert and her son Aurélien, wine-makers in Vinsobres, at the heart of the Drôme Provençale, welcome you to their family estate. As a 80Ha estate, the Autrand Wine Cellar produces AOC Vinsobres (Côtes du Rhône vintage since 2006), Côtes du Rhône Villages AOC and Côtes du Rhône AOC in each color. Vinsobres, another little known Southern Rhône commune was awarded 'Cru' status in 2006. It's relative anonymity outside France ensures exceptional value.
Mas Codina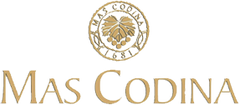 The Mas Codina estate is located in the heart of the Alt Penedès region, comprising of low-lying plains and hills between 250 and 300 metres high.
Until recently, the farm has always grown, and made a livelihood from, cereals, grapes, peaches and vegetables, as well as farm animals. Now, apart from century-old olive trees, all the land is devoted to vineyards.
Mas Codina has been in the same family for generations. They have adopted organic farming practices promoting natural processes and seeking a balanced ecosystem. All because of their love for land and tradition. There are currently 40 hectares of vineyards that are being organically farmed.