Red Wine
Pinot Noir
Sustainable, Volcanic
Dry
Medium Bodied
750ml
13.8% alc./vol
About the Winery
Pearce Family Wines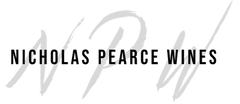 In the early 2000's Nicholas Pearce was exposed to the garagiste movement in Bordeaux and was particularly inspired by négociants like Jean Luc Thunevin (Saint Emilion), James Sichel (Margaux) and Nicolas Potel (Beaune) from Burgundy.
After returning home to Ontario and starting his own wine company, he has had a hand in making 10+ wines in two hemispheres, 3 countries and 5 different appellations since the 2013 vintage.
Pearce Predhomme

Pearce Predhomme is a collaboration of like-minded individuals from around the globe. Founded with a mission to build and import wines from our favourite appellations while offering an unequaled value/quality ratio for the sommeliers & wine buyers in Ontario. This is a project between Toronto Sommelier and entrepreneur Will Predhomme and Ontario wine importer Nicholas Pearce they have partnered with Radford Dale in South Africa and NorthWest Wine Co. in Oregon to create these special cuvées.
Press Reviews
Wine Align
91 points - David Lawrason
This is a very pleasant, pretty and tidy pinot noir from Oregon - with nicely ripe cherry fruit inlaid with fine spicy, forest floor complexity. The nose is very appealing. It is mid-weight at most, nicely rounded and balanced with warmish alcohol and fine tannin. The fruit core and presence is impressive. The length is excellent. Tasted April 2023
90 points - Michael Godel
Mature fruit in this triple P, substantial and upwards of at least eight out of ten on the phenolic scale as it pertains to the Willamette Valley. Some verdancy yet the right kind of green, like spring vascular plants that reproduce via spores and have neither seeds nor flowers. These are scents of roots, stems and leaves, earthy, twiggy and savoury, all together making for a truly authentic varietal experience. Good mid-palate weight, high level acidity yet feeling a tad boozy and also peppery upon the finish. Plenty of attack, mostly in balance, rising then culminating at a cymbaleer sound and brassy profile. Maybe let it rest a year. Drink 2024-2027. Tasted April 2023.