White Wine
Chardonnay
Sustainable
Dry
Medium Bodied
750ml
12.5% alc./vol
About the Winery
Groupe Bellene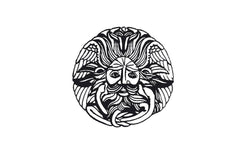 Led by Nicolas Potel in Beaune, Groupe Bellene is composed of the négociant arm Maison Roche de Bellene, the winery arm Domaine de Bellene, and a special back-vintage series under the Collection Bellenum label. 
Maison Roche de Bellene

offers a complete range of wines, with an emphasis on individual 

terroirs

 from old vines of more than 40 years

. All of the growers that Nicolas works with are either organic certified or sustainably farmed.

Domaine de Bellene represents the wines that are produced and bottled from Nicolas Potel's private vineyard holdings. 
Collection Bellenum is a back vintage series that Nicolas Potel sourced from his friends in the region, offering a magnificent selection of bottled history. The 

wines have moved only twice in their lives, from the original cellar to Potel's and now to yours!
Nicolas Potel grew up at Volnay's Domaine Pousse d'Or, where his father worked. He trained abroad and returned home in 1996 to build a négociant business and started Maison Nicolas Potel, where he sourced grapes from good parcels, often working with the growers to improve the quality. By 2002, he was making 120 wines from 50 different appellations, and the rest is history!
Press Reviews
Wine Enthusiast
91 points
This rich wine offers ripe yellow fruits and touches of vanilla. Along with its warm feeling and light acidity, it has a perfumed character that makes it exciting as well as drinkable. — ROGER VOSS
Wine Align
90 points - Michael Godel
In the Bellene pantheon Cuvée Réserve takes a half step up from old vines though the plants for this effort are in fact in the 48 year-old range so quite experienced as far as that is concerned. Picked early in the first two weeks of September and though only five per cent new wood is used there is quite a velvet of richness in this wine. Mostly fruit derived in a pulpy to fleshy consort, quite impressive actually and yet acids are no more than of a medium kind. Almost exotic flavours abound, mango and guava come to mind indicating the best years for this wine will be the earliest, beginning straight away. Drink 2023-2025. Tasted January 2023.