White Wine
Pinot Gris
Sustainable
Dry
Medium Bodied
750ml
13% alc./vol
About the Winery
Lighthall Vineyards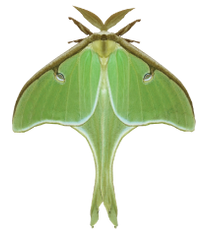 Lighthall Vineyards is a small, proud, low volume and high quality winery located in enchanting Prince Edward County, Ontario, Canada. All their wines are produced in a non-interventionist manner and fuelled by passion as hearty as our vines. They also make cheese, designed to pair with their wines.
Press Reviews
Wine Align
91 points - Michael Godel
Lighthall's pinot gris not only indicates but clearly demonstrates more richness and flesh than most varietal PEC iterations that have come before. Of course it never fully drifts away or leaves its PEC reality behind but the texture and radiance are at a high level in Glenn Symons' 2021. Also the ever, if maybe even omnipresent chèvre waft that Lighthall's last few vintages seem to possess, Loire like if you think about it and even pinot gris gets the messaging. When pinot gris shows character and individuality we must take notice. Drink 2022-2025. Tasted May 2022.
Featured in Vine Routes
From vineyards located within a warmer micro-territory (called South Bay) in the cooler Prince Edward County appellation, this pinot gris is refreshingly lighter on the ABV (12%/vol.) with a quite noticeably creamy and rich texture to it – largely attributed to malolactic fermentation and cold-stabilization methods. The winemaking team also uses an Alsatian yeast strain and fermented one quarter of the juice in neutral French oak, with the other 75 percent in steel tank. The result is a complex wine, with an intriguing flavour profile, including ripening pear and a freshened mineral characteristic that really sets this apart. I even get the hint of nutmeg that I'm being told to look for in this. Will develop further with a bit more time in bottle, that I am certain of.