Cabernet Franc
Dry
Residual Sugar: 1.3 g/l
Medium Bodied
750ml
13% alc./vol
About the Winery
Garage Wine Co.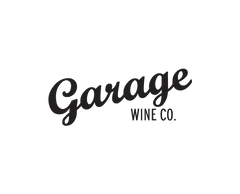 Garage Wine was literally started in a garage in 2001, by Etobicoke expat Derek Mossman and his wife Pilar Miranda. Since then, the dynamic duo handcraft wines from a series of individual vineyards located in the Maule and Itata Valleys, in the south of Santiago, Chile.
Garage Wine Co makes wines from a series of individual parcels, small lots / bottlings of 8-22 barrels that include a series of dry-farmed field-blends of Carignan, Garnacha, Monastrell, País, Cinsault and Cab Franc grown on pre-phylloxera rootstock with small farmers in the Maule and Itata. Each wine is from a 1-2 hectare parcel in a different place.
Over the years working in the community they have raised a veritable posse of vineyard hands whose skills are working the vineyards the old way / the traditional way– originario. The vineyards are on the old coastal range of mountains closer to the Pacific and have granitic soils with cracks for roots to get deep down into.
When GWCo. speaks of the provenance of these wines they mean more than just the geological terroir. Derek and Pilar think the farming practices that have evolved over generations have as much to do with the wines' personalities as the soils. All the wines are made by hand with native yeasts in small tanks, punched down manually and pressed out in a small basket press. GWCo is still very much a DIY operation and we still tow much of the crop back to the winery in trailers behind trusty pickup trucks 2,000 kilos at a time.
Press Reviews
Luis Gutiérrez - Wine Advocate
95 points
The change in the wine has resulted in a 2019 Las Higueras Vineyard bottled in a lighter Burgundy shaped bottle to reflect the new profile, after they worked over five years to revive the old vines that 'had been overstressed for many years. New techniques and tools like a flail mower (vs blade mower) make it possible to chip/mulch everything, including last year's cane and dung, and incorporate it all into the soil. We no longer plow this vineyard. The life in soil is more full of life/microbes and with cover crops that retain moisture better. The walk behind two-wheel tractor is the only way to get between the old narrow rows to trim cover crops. Just part of our ongoing work to redefine what 'cultivate' means and with balance on the farm grow tastier fruit...' The 2019 seems to reflect a warmer and drier year, possibly with a shorter cycle. Initially, the wine doesn't seem as balanced and refined as the 2018, especially in the texture of the tannins, but with time it blossomed and didn't stop changing in the glass; after a couple of hours, it was simply spectacular. It has similar parameters as the 2018, but ultimately there is an extra spark of acidity here. Drink date: 2021-2028.

Descorchados
93 points
Garage viene trabajando desde 2013 con este viñedo, un paño de ocho hectáreas de cabernet franc de más de cien años plantado junto al río Achi- bueno, un tributario del Loncomilla. Los suelos, por lo tanto, son aluviales. El vino muestra una densidad deliciosa, las frutas maduras se despliegan con generosidad en el paladar, mientras que la acidez acompaña, refres- cando todo a su paso. Tiene, además, inquietantes toques orgánicos en medio de esa fruta.