Red Wine
Pinot Noir
Sustainable
Dry
Residual Sugar: 2 g/l
Medium Bodied
750ml
13.5% alc./vol
About the Winery
Groupe Bellene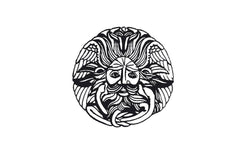 Led by Nicolas Potel in Beaune, Groupe Bellene is composed of the négociant arm Maison Roche de Bellene, the winery arm Domaine de Bellene, and a special back-vintage series under the Collection Bellenum label. 
Maison Roche de Bellene

offers a complete range of wines, with an emphasis on individual 

terroirs

 from old vines of more than 40 years

. All of the growers that Nicolas works with are either organic certified or sustainably farmed.

Domaine de Bellene represents the wines that are produced and bottled from Nicolas Potel's private vineyard holdings. 
Collection Bellenum is a back vintage series that Nicolas Potel sourced from his friends in the region, offering a magnificent selection of bottled history. The 

wines have moved only twice in their lives, from the original cellar to Potel's and now to yours!
Nicolas Potel grew up at Volnay's Domaine Pousse d'Or, where his father worked. He trained abroad and returned home in 1996 to build a négociant business and started Maison Nicolas Potel, where he sourced grapes from good parcels, often working with the growers to improve the quality. By 2002, he was making 120 wines from 50 different appellations, and the rest is history!
Press Reviews
WineAlign
97 Points - Michael Godel
As a reminder, "Suchots" originates from "souches," the name given to the woods before the land was prepared to host and nurture these vines. Les Suchots was first planted in 1937 and makes up approximately six percent of the 220 hectares for Vosne Romanée. The vintage was a challenging one and the resulting wines are of an ilk not seen for the past 25-30 years - yet these matters mean little when wines exist by dint of such consistently high quality. In fact in a wine like this the glory and the status are one, the parts seamless and interchangeable, the tension just an equal and opposite reaction to the grace. Suchots drinks beautifully and will do so for the next 20-25 years - this in the face of dare to pry open grip, restrained power and taut elasticity. It's harmonious, beautiful, strict but oh so fair. It has our full respect. Drink 2025-2038.