Dry
Full Bodied
750ml
13.5% alc./vol
About the Winery
Domaine Alzipratu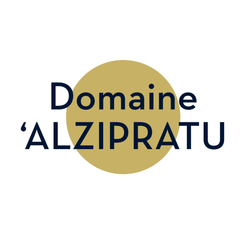 On the island of Corsica, located in the North-West of the Island, the estate was created in the 1960s by Baron Henry Louis de La Grange, then owner of the Alzipratu convent. The estate was managed by Maurice Acquaviva before being taken over by his son Pierre and his wife Cécilia. The 40 hectare vineyard is made up of several plots facing south and is divided into two parts.
The first is to the north of the convent, near Zilia, the second is located 10 km west of the village of Calenzana in the upper Figarella valley where they cultivate the traditional Corsican varieties. Located at the foot of Monte Grossu (highest point 1950 meters) and a few minutes from the shore, their vines benefit from a contrasting sea-mountain climatic influence. Passionate for this environment, Pierre works vintage after vintage to express the uniqueness of the Corsican terroir through the purity of his wines. 

The winery is certified HVE: Haute Valeur Environnementale; and is in organic conversion. Their wines will be certified organic starting vintage 2021.