Cabernet Sauvignon, Grenache, Primitivo, Syrah
Dry
750ml
About the Winery
Cantine Paradiso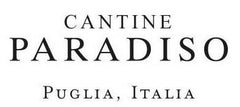 Cantine Paradiso is located is the South of Italy, in the region of Puglia. During the estate's 60-year history, the Paradiso family have always given the utmost importance to their close ties to Puglia's unique terroir, promoting the area's winemaking culture and constantly improving the quality of their production. The ongoing results confirm the choices made by three generations of down-to-earth vignerons closely bound to tradition and sensitive to innovation.
Domaine Andre Aubert
At the very heart of the Rhône Valley, at the northerly tip of the Southern Rhône, lie the vineyards of Grignan-Les-Adhémar. The chances are you haven't heard the name before, few people have, but the wines are worth seeking out. It's not a new wine region – vines have been planted here since around 500BC but it is a new name (formerly known as Côteaux-du-Tricastin). Domaine André Aubert, has been formed over decades and today comprises of more than 280 hectares spread from north to south of the prestigious Southern Rhone Valley on the appellations Côtes du Rhône, Côtes du Rhône villages, Visan, and Grignan-les-Adhémar.
Pearce Family Wines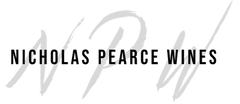 In the early 2000's Nicholas Pearce was exposed to the garagiste movement in Bordeaux and was particularly inspired by négociants like Jean Luc Thunevin (Saint Emilion), James Sichel (Margaux) and Nicolas Potel (Beaune) from Burgundy.
After returning home to Ontario and starting his own wine company, he has had a hand in making 10+ wines in two hemispheres, 3 countries and 5 different appellations since the 2013 vintage.