White Wine
Chardonnay
Dry
Medium Bodied
750ml
About the Winery
Pearce Family Wines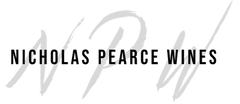 In the early 2000's Nicholas Pearce was exposed to the garagiste movement in Bordeaux and was particularly inspired by négociants like Jean Luc Thunevin (Saint Emilion), James Sichel (Margaux) and Nicolas Potel (Beaune) from Burgundy.
After returning home to Ontario and starting his own wine company, he has had a hand in making 10+ wines in two hemispheres, 3 countries and 5 different appellations since the 2013 vintage.
Pearce Predhomme

Pearce Predhomme is a collaboration of like-minded individuals from around the globe. Founded with a mission to build and import wines from our favourite appellations while offering an unequaled value/quality ratio for the sommeliers & wine buyers in Ontario. This is a project between Toronto Sommelier and entrepreneur Will Predhomme and Ontario wine importer Nicholas Pearce they have partnered with Radford Dale in South Africa and NorthWest Wine Co. in Oregon to create these special cuvées.
Press Reviews
Wine Align
90 points - Michael Godel
3XP is the triumvirate styling of Tawse winemaker Paul Pender, Ontario wine importer Nicholas Pearce and Sommelier Will Predhomme. It's the latest song release in the epic Pearce-Predhomme négoce journey, a progressive-art-album rock venture replete with eleven-minute opus material, but this one is the hit with a recognizable and catchy hook. It's Hungry Heart, I Will Get by and Lucky Man wrapped up into one three-minute chardonnay play. The sip-swirl-swallow trilogy is like verse-chorus-verse and repeat. It's straightforward sharp, tart and flavourful chardonnay that only Paul Pender could make and it's consume-ability factor is one of threefold manifest destiny. The number three is a very important number in biblical and mythological study. It "is the first number to which the meaning "all" was given. It is The Triad, being the number of the whole as it contains the beginning, a middle and an end. The power of three is universal and is the tripartide nature of the world as heaven, earth, and waters. It is human as body, soul and spirit." As for this PPP chardonnay, just drink it up and enjoy. For the next three years. Drink 2018-2020. Tasted July 2018.