52 products
White Wine
Garganega
Organic, Vegan-Friendly, Volcanic
Light Bodied
750ml
12.5% alc./vol
About the Winery
Azienda Agricola Tessari
The Tessari family have Soave in their blood. For three generations they have been extracting delectable wine from the well cared for vines of their Monteforte d'Alpone vineyards. With only a little over a hectare of Garganega grapes in the prestigious volcanic solis of Soave Classico, Antonio Tessari hand dug his cellar back in 1933 and started the legacy that continues today with his grandchildren: Germano, Antonio and Cornelia.
From vineyard to bottle, these three siblings oversee it all; with unwavering respect for tradition, quality and passion for the art of winemaking. The volcanic soils of the hillside are rich with basaltic rocks and clays, which guarantees the health of the plant and the promotes the mineral and floral aromas that are characteristic of the Garganega grape. Truly artisanal wine making at it's best.
Press Reviews
Wine Align
91 points - David Lawrason
This shows the vivid yellow colour I expect from good Soave. It also shows the complex, detailed nose honeysuckle, lemon blossom, camomile and almost tropical peach/mango fruit. It is mid-weight, rich and viscous yet shows some enlivening freshness, spritz and tenderness at the same time. Slightly bitter and lemony on the finish. The length is excellent. Tasted January 2023.
90 points - Michael Godel
The latest volcanically driven garganega from the Tessari family is a child of a promising vintage full of sun, fun and support. The sky is the limit for just how well this will drink and please. It is in fact bottled salty and fruit crunchy deliciousness and why shouldn't it be? Made simply with tradition in mind, basalt in pocket and all the modern facility made available. Citrus and nectarine, basil and Maldon salt. Lime all over the finish. Spot on. Drink 2023-2025. Tasted January 2023.
4 Stars - Sara d'Amato
Nervy and salty with a dash of elderflower and pear, this stylish Soave Classico is a favourite of restauranteurs. Richly textured with notes of apple and lemon zest, salt and lime. Quite chalky and dry, with a pleasant degree of roundness despite the moderate level of alcohol. Nicely balanced with a pleasant finish of good length. Drink now. Tasted January 2023.
4 Stars - John Szabo, MS
The 2021 Soave Classico from Tessari shows a fine profile of both ripe and fresh fruit, on the lighter and fresher side overall, declared at 12% alc. Citrus fruit leads - lemon-lime and white grapefruit - and length and depth are solid. Acids draw saliva, a crunchy, lively expression overall. Drink or hold short term. Good fun. Tasted January 2023.
White Wine
Marsanne
Organic, Sustainable, Vegan-Friendly
Dry
Full Bodied
750ml
13.20% alc./vol
About the Winery
Mas Carlot
Mas Carlot is situated in the south of the Rhône Valley, extending across 76 hectares of pebbly land southeast of Nîmes. Originally a 17th century farm, this beautiful estate was resurrected in the 1960's by the Blanc family—it is currently run Cyril Mares of the neighbouring and equally reputable property, Mas Bressades.

The appellation of Costières de Nîmes used to be considered part of eastern Languedoc but the climate, soil, topography and wine are far closer to those just over the river in the Southern Côtes du Rhône. It is now a region very much on the up and is widely recognized as a great source of excellent value wine.
White Wine
Pecorino
Organic, Vegan-Friendly
Dry
Residual Sugar: 4 g/l
Light Bodied
750ml
13% alc./vol
About the Winery
Azienda Agricola Jasci
Located on the hills that rise 250 meters above sea level from the Adriatic Sea just above the seaside resort town of Vasto in Abruzzo, here the Jasci family has been growing grapes and producing wine for three generations. Starting In the early 1960s, Pasquale and Maria turned the focus of their farm to producing estate wines.

In 1980, their son Giuseppe decided to convert the farm to organic, becoming one of the first ten wineries in all of Italy to be certified. Today led by grandson Donatello Jasci and his wife Piera, the family is the second largest single grower in all of the region. Donatello's approach in the cellar is consistent with his farming: clean and simple. The wines see little or no oak and have a purity of flavor that is rare at the price. In addition to his duties at the winery, Donatello Jasci has served as President of the local Organic Growers' Consortium.
Press Reviews
Wine Align
91 points - Michael Godel
This is not only high level but tremendous value pecorino with both drive and multifarious flavour compounds. It's about as ripe and fruitful as it gets for the grape out of Abruzzo but there's a great foil provided by energy, acidity and most of all salinity. Gives and gives of itself some more, lingers and finishes at wet stones, botanical tonic and a return of fruit once again. All around winner. Drink 2022-2024. Tasted October 2022.
91 points - David Lawrason
This is a lovely, fresh yet substantial and delicious white from the pecorino grape of Adriatic Italy that is taking the world by storm. It has intense, detailed aromas of lemon-grapefruit, fine fresh herbs (basil perhaps) and yellow pear fruit. It is medium bodied, fresh and richly fruited, with excellent length. A hint of licorice shows up on the finish. Great value. Tasted October 2022.
White Wine
Clairette, Grenache Blanc, Marsanne, Picpoul
Organic, Vegan-Friendly
Dry
Full Bodied
750ml
13.50% alc./vol
About the Winery
Château de Montfaucon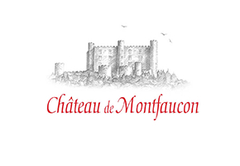 Just across the Rhone river from the beautiful vineyards of Chateauneuf-du-Pape, the Lirac appellation extends itself on the low hills alongside the river. The history of Château de Montfaucon dates back to the 11th century when the castle's first tower was built. The castle's role in history was strategic; the Rhône River was the border between the French Kingdom and the Holy Roman German Empire. Montfaucon was one of many castles and fortresses along the Rhône River constructed to guard the border.
Rodolphe de Pins took over the family estate of Montfaucon in 1995 and subsequently rebuilt the winery and began practicing sustainable agriculture. He honed his winemaking skills in Barossa at Henschke and Vieux Telegraphe in Châteauneuf du Pape before returning to Lirac, so needless to say, his familiarity with the local varieties is well established.
Press Reviews
Wine Align
92 points - Michael Godel
Comtesse Madeleine may not be a Rhône original out of the Lirac appellation but my if it does not strike as something profound. The blend is 40 per cent each marsanne and clairette with (10) grenache blanc (plus perhaps a splash of picpoul) for a devilishly flinty white with a veritable scent of animal musk, like porchetta releasing that tell-tale aroma just after the skin begins to render at heat. This is the real deal in French white wine for which the blending process and subsequent elévage can pull out meaning to change the way wine will speak to those that are listening. Intently in this case and for great reason. Drink 2023-2026. Tasted February 2023.
92 points - Sarah d'Amato
A lively and characterful blend of marsanne, clairette and grenache blanc. Expressive and concise with freshness created through a combination of acidity and minerality. Features notes of rosebud, honeysuckle and ginger spice along with thyme, pear, lanolin, fresh fig and lemon. A compelling assemblage that brings new dimension and complexity through a succession of undulating sensorial waves. Honestly made with a light-handed touch. Balanced and lengthy. Tasted February 2023.
91 points - Megha Jandhyala
This is an aromatically expressive blend of clairette, grenache blanc, marsanne, and picpoul, from Lirac, an appellation that lies just across the Rhône river from famed Châteauneuf-du-Pape. I really like its glossy, smooth texture and flavours of apricots, lemons, and grapefruits, alongside subtle notes of vanilla and wet stones. The palate is integrated and balanced, with a sense of both richness and freshness. The finish is graceful and long-lasting. Tasted February 2023 by Critic Understudy Megha Jandhyala.
Decanter
90 points
Distinctly nutty from the oak, macadamia, gently grilled elements to the fruit. Good acidity. Little touch of honeycomb on the finish. Acidity is balanced. Drinking window 2020 - 2022.
White Wine
Pinot Grigio
Organic, Vegan-Friendly
Dry
Light Bodied
750ml
12.5% alc./vol
About the Winery
Zuani

Zuani winery is located in the heart of Collio, Friuli, a hidden appellation between the Adriatic Sea and the Alps. Coming from a long tradition of winemakers in Croatia that goes back to the 19th century, Patrizia Felluga saw her dream come true when she acquired the estate and the vineyards in 2001. Today, her son and daughter have taken over the winery; producing exclusively white wines. Everything hinges on one exceptionally well exposed "cru", or vineyard, on a gentle hillside where about eleven acres of vines and gardens surround the Zuani cellar.
The varietals planted are Tocai Friulano, Chardonnay, Pinot Grigio and Sauvignon, a carefully chosen range that produced the first vintage of Zuani Collio Bianco. The Zuani winery embodies the Felluga family winemaking heritage and expresses the fundamental unity of the traditional aspects of Friulian varieties with their more modern side.
Press Reviews
Wine Align
91 points - Michael Godel
Though just pinot grigio there are three things that must be considered. The first is place, that being Friuli, the second being the producer and the third is the moniker Sodevo, meaning "satisfied." Few varietal wines will offer up such an occasion and result as this PG by Zuani. It's pulsating and tart, food-friendly in ways that simple sippers just are not and finally it does indeed satisfy thirst. There is just the slightest CO2 spritz but some glass agitation clears it straight away. Delicious stuff. Drink 2022-2023. Tasted June 2022.
White Wine
Chenin Blanc
Organic, Vegan-Friendly
Dry
Full Bodied
750ml
13.50% alc./vol
About the Winery
Château de Parnay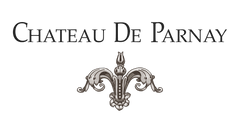 Château de Parnay is the flagship of the AOC Saumur Champigny. The property is located along the Loire river, classified as UNESCO World Heritage, on the most reputable clay and limestone terroirs of the appellation. The historic property was taken over by Mathias Levron & Régis Vincenot in 2006 with the aim of restoring the nobility of this special place.
Drawing their strength from the authenticity of their values, they now cultivate 50 hectares of vines with the aim of producing exceptional wines in a way that respects the environment. They have been certified organic since 2013 and are about to be certified biodynamic too.
The Clos of Chemin des Murs is the jewel of the property! Coming from the imagination of it's orginal owner, Antoine Cristal, this Clos was built, planted and cultivated according to an unprecedented technique. On this half hectare of Chenin Blanc, each vine was planted on the north face of a stone wall. Through a hole in the stone the vine crosses through the wall and allowing the grapes to grow facing the southern sunshine. The vine is said to have its 'foot in the cool and belly in the sun'.
Press Reviews
Wine Align
92 points - David Lawrason
This is from a leading Saumur producer of Loire chenin blanc with vines planted in calcerous clay soils near the Loire River outside of classical town. It is both rich and delicate, a juxtaposition I find in some of the world's best whites. It is not however an intense, flashy, acid and mineral driven chenin. Fermentation in neutral barrels has created a pale gold hue and softened the nose to gentle honeyed, spicy state along with ripe pear/apricot jam fruit. It is medium-full bodied, smooth and dry, almost creamy, with the grape's acidity and minerality arriving more on the finish. The complexity and length are excellent, with a touch of wood spice and bitterness as well. Tasted August 2022
94 points - John Szabo
2019: This leads with a terrific nose very much in the varietal/regional idiom, honeyed, floral, apple and lemon zest-scented, complex and exotic, not to mention stony. The palate displays a similar level of poise and composure, cool, transparent yet with a heavy freight of flavour , and terrific length. This is really quite extraordinary wine, delicious now, but surely capable of a decade or so in the cellar. Top notch. Tasted March 2019.
93 points - Michael Godel
2019: The rare and elusive 100 per cent chenin blanc from Samur makes full use of clay-calcaire-tuffeau soils for this dry and piqued white wine. So crunchy and expressive with an expansive character that fills the mouth by making contact withy every nerve and pour. Benchmark and controlled explosive example, rare or otherwise. Drink 2020-2025. Tasted March 2020.
91 points - David Lawrason
2019: It is rare to come across fine Saumur chenin, a central Loire Valley appellation overshadowed by Vouvray. This is mid-weight, dry and quite firm classic with a fairly generous nose of pear, spice, vague fresh herbs and wet stone. It becomes quite dry and somewhat grapefruity bitter on the finish, trailing solid minerality as well. Very good to excellent length. Tasted March 2020.
Red Wine, White Wine
Cabernet Franc, Carignan, Chenin Blanc, Grenache, Grenache Blanc, Macabeo, Parellada, Sumoll
Natural, Organic, Vegan-Friendly
Dry
750ml
About the Winery
Celler Escoda-Sanahuja

Joan Ramón Escoda founded Celler Escoda Sanahuja in 1999 along with his wife Mari Carmen in Conca del Barbera, Catalonia. Since then, they have been disrupting the wine industry both in their home-country and internationally.
Celler Escoda Sanahuja was one of the first wineries that, back in 2005 stopped adding sulphites to their wines. Joan Ramon has always been a radical winemaker and a grass-roots innovator. His wild enthusiasm has been fuel for the natural winemaking scene, and has also led him to, spontaneously, create the 'Brutal' movement popular in natural wine circles. These are highly individual wines reflecting their origins and their innovative winemaker.
White Wine
Sylvaner
Biodynamic, Organic, Vegan-Friendly
Dry
Light Bodied
750ml
12.5% alc./vol
About the Winery
Domaine Muré
The Muré family has been winegrowers in the region of Rouffach since 1650. In 1935, Alfred Muré, René's grandfather, bought 32 acres of family-monopole vineyard name Clos St. Landelin, an area that has been described as the best of Alsace Grand Cru since the 7th Century.
Today, René Muré, the 11th generation of the family, along with his children, Véronique and Thomas, are responsible for running their exceptional Grand Cru vineyard and neighbouring terroirs using biodynamic methods. Until this day, they persist in hand-picking every single grape, and focus on crafting wines that preserve the family's credo. The resulting wines are some of Alsace's finest – powerful, elegant, and age-worthy.
Press Reviews
Wine Align
90 points - Michael Godel
If 2017 was found to exist in the ripe and rich realm for Alsatian sylvaner then wait to you get a taste of what 2018 brings to the varietal table. Also crunchy and finely embittered with a sense of lemons having spent time soaking up neutral spirits. Not your old uncle Sylvain's sylvaner, no sir, this one's set up to host the new millennials. An alternative varietal take that will rock the avocado off your toast. Drink 2020-2024. Tasted October 2020.
90 points - David Lawrason
This is a ripe version of sylvaner from a warmer year, with peach fruit, some waxy/oiliness and light caraway and spice. It is medium-full bodied, nicely rich yet firm and dry, with some sense of spritz. There is some pithy bitterness on the finish. The length is very good to excellent. Tasted October 2020
90 points - John Szabo, MS
Clearly ripe, full of fleshy white-fleshed apple fruit and spiced apple chutney, with a vaguely sweet taste, concentrated and generous to be sure. I like the density of flavour and evident intensity, while acids remain firm but ripe and length and depth are excellent. A superior example to be sure, more generous than the mean. Ready to enjoy or hold short term. Tasted October 2020.
90 points - Sara d'Amato
There is a notable elegance to this fresh but fulfilling sylvaner a characteristic tendency of this French/Germanic grape variety. Apple and pear with more apparent sweetness than the previous vintage due to level of ripeness. Highly drinkable, very well defined and a real classic. Tasted October 2020.
White Wine
Malvasía, Sauvignon Blanc
Biodynamic, Natural, Organic, Vegan-Friendly
Dry
Light Bodied
750ml
12% alc./vol
About the Winery
Fattoria di Sammontana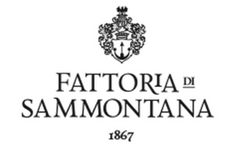 The vineyards of Fattoria di Sammontana are located along the hills that border the Arno River, 20km to the south west of Florence. Today, the family - now in its fourth generation - runs the farm according to organic and biodynamic practices, with the intent to fully preserve and sustain the traditions and winemaking history of the land. The property and its 12th century Romanesque church, were once the property of the Medici family.
White Wine
Macabeo, Malvasía
Organic, Sustainable
Dry
Residual Sugar: 1 g/l
Light Bodied
750ml
12.5% alc./vol
About the Winery
Celler La Vinyeta

La Vinyeta is a relatively new company, established in 2002 in the centre of the Alt Empordà region, in Mollet de Peralada, a township devoted to the cultivation of vineyards and olive trees. The project started with the acquisition of a couple of old stocks, between 55 and 80 years old, of the Samsó and Garnacha varieties. Since then more vines have been planted, and La Vinyeta cultivates a total of thirty hectares.
In 2009, La Vinyeta became one of the first wineries to adopt Integrated Production, an environmentally friendly cultivation system. The team at La Vinyeta possesses an innovative spirit and likes to share with others their knowledge of wine and the wild landscape that surrounds them.
White Wine
Treixadura
Organic, Sustainable
Dry
750ml
About the Winery
Coto de Gomariz
Ricardo Carreiro founded Coto de Gomariz in the seventies, when he managed to return to his land after emigrating to South America like so many other Galicians. His dream was to make wines and restore Gomariz's prestige as a historical vineyard. Known as the "Golden Mile" of the Ribeiro since the 10th century, Gomariz is the oldest Viticultural Reserve in the Iberian Peninsula and has exceptional characteristics for growing grapes.