Refresh your wine collection with the latest and the trendiest handcrafted selections.
---
1 product
Red Wine
Cinsault, Grenache, Syrah
Organic, Vegan-Friendly
Dry
Full Bodied
750ml
14.5% alc./vol
About the Winery
Château de Montfaucon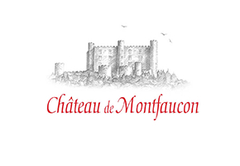 Just across the Rhone river from the beautiful vineyards of Chateauneuf-du-Pape, the Lirac appellation extends itself on the low hills alongside the river. The history of Château de Montfaucon dates back to the 11th century when the castle's first tower was built. The castle's role in history was strategic; the Rhône River was the border between the French Kingdom and the Holy Roman German Empire. Montfaucon was one of many castles and fortresses along the Rhône River constructed to guard the border.
Rodolphe de Pins took over the family estate of Montfaucon in 1995 and subsequently rebuilt the winery and began practicing sustainable agriculture. He honed his winemaking skills in Barossa at Henschke and Vieux Telegraphe in Châteauneuf du Pape before returning to Lirac, so needless to say, his familiarity with the local varieties is well established.