Refresh your wine collection with the latest and the trendiest handcrafted selections.
---
9 products
White Wine
Chenin Blanc
Sustainable
Dry
Medium Bodied
750ml
12.97% alc./vol
About the Winery
Pearce Family Wines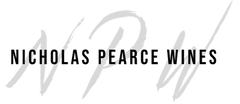 In the early 2000's Nicholas Pearce was exposed to the garagiste movement in Bordeaux and was particularly inspired by négociants like Jean Luc Thunevin (Saint Emilion), James Sichel (Margaux) and Nicolas Potel (Beaune) from Burgundy.
After returning home to Ontario and starting his own wine company, he has had a hand in making 10+ wines in two hemispheres, 3 countries and 5 different appellations since the 2013 vintage.
Pearce Predhomme

Pearce Predhomme is a collaboration of like-minded individuals from around the globe. Founded with a mission to build and import wines from our favourite appellations while offering an unequaled value/quality ratio for the sommeliers & wine buyers in Ontario. This is a project between Toronto Sommelier and entrepreneur Will Predhomme and Ontario wine importer Nicholas Pearce they have partnered with Radford Dale in South Africa and NorthWest Wine Co. in Oregon to create these special cuvées.
Press Reviews
Wine Align
92 points - David Lawrason
This is a firm, dry, mineral-driven chenin with good complexity and definition. It captures essential chenin pear/quince, green banana, some wet stone and subtle herbality. It is mid-weight, firm fairly taut and juicy, but has a sense of substance as well. A bit tart-edged. The length is excellent. Tasted Sept 2022
91 points - Sarah d'Amato
A négociant project by Toronto-based wine agent Nicholas Pearce and sommelier Will Predhomme with Radford Dale winery. Features flavours of honeysuckle, jasmine, lemon and lime with some toasty lees in the mix. A minimal interventionist style made using indigenous yeast and no notable oak spice. Punches above its price class in terms of complexity, character and depth. A great value despite a slight price increase. Tasted September 2022.
90 points - Michael Godel
Hard to imagine this Pearce-Predomme joint venture with Radford Dale in Stellenbosch is already into its eighth (or possibly ninth?) vintage and yet here it is in the high quality chenin blanc flesh and blood. Always the wild ferment, the mad scientist blending of parcels, tanks and barrels, the attention to detail that no wine at this price should be lent and yet winemaker Jacques de Klerk gives his all to this project. That said the price has finally crept up to meet its reality and yes, 2021 does well to deliver the goods to correspond. Nice little shake of tonic in this iteration with acids as sharp as ever and fruit more green apple snappy than cream-centred. Nothing soft here, only great intent and trenchant plausibility. Drink 2022-2025. Tasted September 2022.
Rosé Wine
Grenache, Syrah
Organic, Vegan-Friendly
Dry
Medium Bodied
750ml
13.5% alc./vol
About the Winery
Mas Carlot
Mas Carlot is situated in the south of the Rhône Valley, extending across 76 hectares of pebbly land southeast of Nîmes. Originally a 17th century farm, this beautiful estate was resurrected in the 1960's by the Blanc family—it is currently run Cyril Mares of the neighbouring and equally reputable property, Mas Bressades.

The appellation of Costières de Nîmes used to be considered part of eastern Languedoc but the climate, soil, topography and wine are far closer to those just over the river in the Southern Côtes du Rhône. It is now a region very much on the up and is widely recognized as a great source of excellent value wine.
Press Reviews
Robert Parker
91 points
Mas Carlot's 2021 Costieres de Nimes Rose Generations is a terrific blend of 55% Grenache, 35% Syrah and 10% Mourvèdre. Offering up generous aromas of strawberry, watermelon and lime, it's medium-bodied, plump and expansive on the palate. Made in a traditional style, with more color and extraction than the skinnier, more citrusy Provence wannabes, this is a lovely wine, with touches of silk and spice on the finish, not just citrus.
Rosé Wine
Prieto Picudo
Sustainable, Vegan-Friendly
Dry
Medium Bodied
750ml
13.5% alc./vol
About the Winery
Bodegas y Viñedos Pardevalles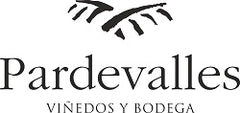 Pardevalles is recognized for being one of the driving forces behind the D.O Tierra de León, betting on the development of the indigenous grape varieties Prieto Picudo and Albarín Blanco. In 1949 Rafael Alonso founded Pardevalles continuing with the family tradition of growing grapes and making wine. The winemaking tradition in León goes back more than 400 years, famous for its centuries-old caves where wine was originally made.
The vineyards of Pardevalles are located between 750 and 820 metres above sea level, in an area with a Continental climate. They grow in poor, rocky alluvial soils which helps maintain the freshness in the wines. The philosophy of the Estate is grounded in making wines which express the character and identity of their origin, with a deep respect for the earth and the indigenous varieties of grape, combining tradition, innovation, and hard work.
Press Reviews
WineAlign
John Szabo, MS – 90 points (2019) - Lovely, fresh, crunchy, strawberry-cherry, and cherry yoghurt-flavoured rose here from Spain's rare picudo prieto variety. I love the succulent, saline, vibrant profile of this wine, the infinite drinkability, and yet also the deceptive complexity underlying it all. This is tasty wine. Tasted February 2021

Orange Wine
Grenache Blanc, Macabeo, Parellada
Natural, Vegan-Friendly
Dry
Medium Bodied
750ml
About the Winery
Celler Escoda-Sanahuja

Joan Ramón Escoda founded Celler Escoda Sanahuja in 1999 along with his wife Mari Carmen in Conca del Barbera, Catalonia. Since then, they have been disrupting the wine industry both in their home-country and internationally.
Celler Escoda Sanahuja was one of the first wineries that, back in 2005 stopped adding sulphites to their wines. Joan Ramon has always been a radical winemaker and a grass-roots innovator. His wild enthusiasm has been fuel for the natural winemaking scene, and has also led him to, spontaneously, create the 'Brutal' movement popular in natural wine circles. These are highly individual wines reflecting their origins and their innovative winemaker.
White Wine
Jacquère
Sustainable, Vegan-Friendly
Dry
Medium Bodied
750ml
About the Winery
Denis et Didier Berthollier
The Bertholliers are of strong wine-making tradition; growers, owners and winemakers for several generations. Brothers Denis and Didier cultivate 10 hectares of vines on the southern slopes of the Savoyard in Chignin, located ten kilometers from Chambery. Their great-grandfather, Louis Tissot, founded the farm in 1850.
Their grandfather Marius maintained a mix of farming and livestock, in addition to vines. His daughter Monique then took over and married Denis and Didier's father, Alexis Berthollier, himself the son of winemaker. They abandoned polyculture to devote their activity fully to the vines. Alexis father, Victor Berthollier, who was winemaker at Aprement, was probably the first winemaker to bottle Savoyard wine for the mass-market in 1970! Denis and Didier harvest, vinify and do the bottling themselves at the domain. They have eliminated the use of insecticides and fungicides in all their vines and ceased the use of weed-killer since 2008, enabling grass to grow in the rocky slope vineyards. They use only naturally occurring, indigenous yeasts and very minimal SO2. Their wines have a pureness and finesse among the best of the Savoy region.
Press Reviews
Wine Align
93 points - Michael Godel
From the brothers Berthollier, Denis and Didier, farmers at the southernmost and steepest slopes of the Savoie hills. A varietal jacquère taken from 50 year-old vines and a most singular white wine at that. Yes the white flowers and stone fruit are there, as is the citrus and vaguely honeyed character. But there is much more, savoury elements of plants wild and edible, subtle musk and pungency and white pepper shakes. Reminds of grüner veltliner in a way, but then seems so different and far away. Fun bit of intrigue and delicious at the end of the day. Drink 2022-2026. Tasted September 2022.
Red Wine
Bobal
Sustainable, Vegan-Friendly
Dry
Medium Bodied
750ml
14% alc./vol
About the Winery
Agrícolas de Vinos La Higuera
Agrícola de Vinos La Higuera' is a small project founded in 2017 by two friends, Javier del Blanco and Jorge Navascues, to join their knowledge in the wine industry while working separately with top Estates from different regions all over Spain.
The aim is to nurture and craft honest wines that will honor their origins, with great value and genuine quality, expressing the purity of the grape variety and the environment they are grown in.
Press Reviews
WineAlign
90 points - Michael Godel
A varietal bobal from Utiel-Requena where 34,000 hectares in Valencia between the two neighbouring towns of Utiel and Requena are mostly concerned with this unique variety. Here is a firm and medium-bodied example with a plenary meeting of root-earthy fruit and exemplary acidity. Not exactly tannic but structured in its own parochial way to live non-plussed for a few years. This is quite a youthful example with more getable juiciness than many. Drink 2023-2025. Tasted February 2023.
90 points - Sarah d'Amato
A fruity, juicy red smartly packaged with a modern-utilitarian label from the Valencian sub-appellation of Utiel Requena where the bobal variety dominates in both red and rosé forms. Mid-weight, supple and easy-drinking with white pepper spice, and bramble along with wafting notes of botanicals and mint. Lightly reduced in a very pleasant fashion. Would benefit from a slight chill. Engaging and convivial with plenty of food pairing potential. Ready to drink. Tasted February 2023.
90 points - Megha Jandhyala
This 100% bobal was sourced from a single vineyard called La Pinada planted in 1958 in the Valencian sub-appellation of Utiel-Requena. It has a sense of freshness, candour, and authenticity that is appealing. I like the ripe red fruit flavours including plump and juicy strawberries, raspberries, and cherries, accompanied by notes of savoury herbs and earthy tones. The palate is medium-bodied and fresh, with juicy acids and fine tannins, while alcohol is well-integrated (13.5%, per the label). Ready to drink, this bobal is best enjoyed lightly chilled. Tasted February 2023 by Critic Understudy Megha Jandhyala.
Rosé Wine
Cerasuolo d'Abruzzo
Biodynamic, Natural, Organic
Dry
Medium Bodied
750ml
About the Winery
Fabulas

Fabulas is a collaboration between a group of farmers, friends and a fabulous winemaker. The vineyards of Fabulas winery are located in the municipality of Pretoro (602 m a.s.l.) in the Majella National Park. Even though the vinelands are only 35km away from the Adriatic sea, its influence is almost entirely blocked by the mountain ranges that surround the property. Although Abruzzo is a wine region often misunderstood, Fabulas, along with a few other noteworthy producers, have been elevating Abruzzo wines through quality growing practices and stellar winemaking.
The wines of Fabulas and their labels represent a journey through history, traditions and values – their collection of seven low-intervention wines are inspired by the local folklores of Abruzzo, each bottle portrays one of the seven women warriors who once gracefully served the region.