Refresh your wine collection with the latest and the trendiest handcrafted selections.
---
1 product
Rosé Wine
Nerello Mascalese
Sustainable, Volcanic
Dry
Light Bodied
750ml
12.5% alc./vol
About the Winery
Azienda Agricola Tornatore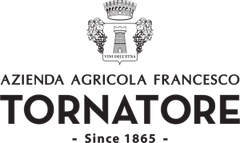 Out of a Sicilian family heritage that traces back to the 17th century, the Tornatore's Mount Etna wine ventures began in 1865. Today the family's operations are headed by Giuseppe Tornatore, a businessman whose expertise led to the acquisition of some of the region's finest north-facing vineyards in the early 2000's. That heritage and the Tornatore's profound respect and understanding of the land is showcased in wines that capture the essence of Etna, deftly balancing concentrated flavors, complexity, freshness and refinement.
The company lies in the northern side of Mount Etna, the highest active volcano in Europe. The soils have volcanic origin and were created through the disintegration of lava, ash and stones from previous volcanic eruptions. The climate on the northern side of the Etna is characterized by mild temperatures, and more rain fall reflecting the influence of the Volcano. The combination of soil, climate and the skill of the winemakers, have made the northern slope of Etna an ideal area for the production of high-quality wines. "Our vineyards and our winery are only a few kilometers from our family home. Our entire family is rooted there. We have the greatest respect for this region, and we believe we have a responsibility to be stewards of Etna and to reflect its distinct character in our wines." - Giuseppe Tornatore