Refresh your wine collection with the latest and the trendiest handcrafted selections.
---
2 products
Red Wine
Nebbiolo
Biodynamic, Natural, Organic, Vegan-Friendly
Dry
Medium Bodied
750ml
13% alc./vol
About the Winery
Punset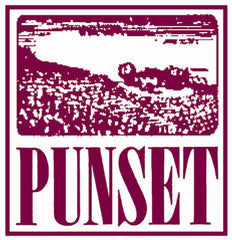 Punset is an innovator when it comes to organic wine. Inheriting the estate in 1982, Marina Marcarino is a fifth generation winemaker, and she took her estate to the future whilst preserving age-old traditions.
She transformed all 20 hectares of her land into a fully organic vineyard during a time where major producers of Barolo and Barbaresco were abandoning tradition to compete commercially. Instead of following the trend, she struck out on her own, and made wines that resonated with her past and passions. Known for the very first certified organic Barbaresco of Italy, Marina continues to show the world that you can preserve tradition and think of the future simultaneously.
Red Wine
Nebbiolo
Organic, Vegan-Friendly
Dry
Medium Bodied
750ml
14.5% alc./vol
About the Winery
Réva
Hailing from Piedmont, the northwest corner of Italy, Réva has a dynamic relationship with tradition: respect without excessive obedience, knowledge without stuffiness. This attitude is reflected in the search for a personal style that is free to communicate their character through the extraordinary expressive possibilities of the Langhe and the Barolo area.
The winery focuses on producing wines of excellence with great attention paid to the particular characteristics of each grape variety and the utmost respect for diversity. All the vineyards are cultivated organically and monitored directly by the winery team.
The winery's roots go back to 1867 however In 2010 the winery underwent a thorough reconstruction and the acclaimed Gianluca Colombo became head oenologist. Despite his youth, Gianluca has a great deal of experience and in 2014, received the Premio Gambelli award – a prestigious award for winemakers under 35.

Press Reviews
Wine Align
93 points - Michael Godel
This to me is a classic Barolo vintage captured with utmost care and respect by Réva. The 2018 Baroli are not likely going to amalgamate as the most obviously decadent or structured nebbioli but they can be timely reflections into the appellation. This is what the team at Réva has looked at, considered and coaxed from a wine that represents and by that I mean stands as a cross-sectional cuvée for their important set of vineyards. The 2016 Barolo is a great wine though its austerity means it's still not functionally available and will serve a select few when it gets to the intended destination. In 2018 nebbiolo stands out bright, aromatic and clear, seasoned by wood, earth and herbs, linear, direct and transparent. The purity and functionality serve the people and does so with heart open wide, worn on a gifted, but never gilded sleeve. This is not a precious wine but do embrace the gift. Drink 2023-2031. Tasted May 2022.