Refresh your wine collection with the latest and the trendiest handcrafted selections.
---
4 products
Rosé Wine
Prieto Picudo
Sustainable, Vegan-Friendly
Dry
Medium Bodied
750ml
13.5% alc./vol
About the Winery
Bodegas y Viñedos Pardevalles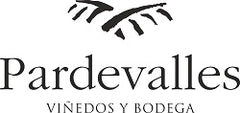 Pardevalles is recognized for being one of the driving forces behind the D.O Tierra de León, betting on the development of the indigenous grape varieties Prieto Picudo and Albarín Blanco. In 1949 Rafael Alonso founded Pardevalles continuing with the family tradition of growing grapes and making wine. The winemaking tradition in León goes back more than 400 years, famous for its centuries-old caves where wine was originally made.
The vineyards of Pardevalles are located between 750 and 820 metres above sea level, in an area with a Continental climate. They grow in poor, rocky alluvial soils which helps maintain the freshness in the wines. The philosophy of the Estate is grounded in making wines which express the character and identity of their origin, with a deep respect for the earth and the indigenous varieties of grape, combining tradition, innovation, and hard work.
Press Reviews
WineAlign
John Szabo, MS – 90 points (2019) - Lovely, fresh, crunchy, strawberry-cherry, and cherry yoghurt-flavoured rose here from Spain's rare picudo prieto variety. I love the succulent, saline, vibrant profile of this wine, the infinite drinkability, and yet also the deceptive complexity underlying it all. This is tasty wine. Tasted February 2021

Orange Wine
Grenache Blanc, Macabeo, Parellada
Natural, Vegan-Friendly
Dry
Medium Bodied
750ml
About the Winery
Celler Escoda-Sanahuja

Joan Ramón Escoda founded Celler Escoda Sanahuja in 1999 along with his wife Mari Carmen in Conca del Barbera, Catalonia. Since then, they have been disrupting the wine industry both in their home-country and internationally.
Celler Escoda Sanahuja was one of the first wineries that, back in 2005 stopped adding sulphites to their wines. Joan Ramon has always been a radical winemaker and a grass-roots innovator. His wild enthusiasm has been fuel for the natural winemaking scene, and has also led him to, spontaneously, create the 'Brutal' movement popular in natural wine circles. These are highly individual wines reflecting their origins and their innovative winemaker.
Red Wine
Bobal
Sustainable, Vegan-Friendly
Dry
Medium Bodied
750ml
14% alc./vol
About the Winery
Agrícolas de Vinos La Higuera
Agrícola de Vinos La Higuera' is a small project founded in 2017 by two friends, Javier del Blanco and Jorge Navascues, to join their knowledge in the wine industry while working separately with top Estates from different regions all over Spain.
The aim is to nurture and craft honest wines that will honor their origins, with great value and genuine quality, expressing the purity of the grape variety and the environment they are grown in.
Press Reviews
WineAlign
90 points - Michael Godel
A varietal bobal from Utiel-Requena where 34,000 hectares in Valencia between the two neighbouring towns of Utiel and Requena are mostly concerned with this unique variety. Here is a firm and medium-bodied example with a plenary meeting of root-earthy fruit and exemplary acidity. Not exactly tannic but structured in its own parochial way to live non-plussed for a few years. This is quite a youthful example with more getable juiciness than many. Drink 2023-2025. Tasted February 2023.
90 points - Sarah d'Amato
A fruity, juicy red smartly packaged with a modern-utilitarian label from the Valencian sub-appellation of Utiel Requena where the bobal variety dominates in both red and rosé forms. Mid-weight, supple and easy-drinking with white pepper spice, and bramble along with wafting notes of botanicals and mint. Lightly reduced in a very pleasant fashion. Would benefit from a slight chill. Engaging and convivial with plenty of food pairing potential. Ready to drink. Tasted February 2023.
90 points - Megha Jandhyala
This 100% bobal was sourced from a single vineyard called La Pinada planted in 1958 in the Valencian sub-appellation of Utiel-Requena. It has a sense of freshness, candour, and authenticity that is appealing. I like the ripe red fruit flavours including plump and juicy strawberries, raspberries, and cherries, accompanied by notes of savoury herbs and earthy tones. The palate is medium-bodied and fresh, with juicy acids and fine tannins, while alcohol is well-integrated (13.5%, per the label). Ready to drink, this bobal is best enjoyed lightly chilled. Tasted February 2023 by Critic Understudy Megha Jandhyala.
Red Wine
Grenache
Natural, Sustainable, Vegan-Friendly
Dry
Full Bodied
750ml
13.8% alc./vol
About the Winery
Bodegas Puiggròs
Since 1843, the Puiggros family has been producing wines from their own vines in the Odena region of Catalunya for the family and close friends. Over generations they had come to realize that their vineyards and techniques were something worth sharing with the world. A sincere dedication to the terroir in their zone and the indigenous varieties that grow there, allows them to constantly discover ways to unlock all of the magic that lies within their land.
Starting with conscious and clean farming in the vineyard, they hand-harvest only the best fruit for their production, and ferment each vineyard separately in varying vessels to accentuate what the vines have to show; some in stainless steel, and many in clay amphora of differing sizes. All the while seeing very little sulfur use (if any) until bottling. Puiggros is pushing the quality of northeastern Spain's wines forward, and doing so in a clean and unique way.
Press Reviews
WineAlign
92 points - Michael Godel
A specialist in clay-pot aged garnatxa and this bottling being a red that is only partially aged in amphora. Same limestone and clay soil grown garnatxa at 500m with a view to the mountains of Montserrat, in the outskirts of the village of Odena. As with all these wines there is a clarity and freshness to bely the methodology while here the florally-charged aromas are nothing if not beautiful. Like candied perfume, sweetly scented, inviting and gregarious. Generous too, openly so but also a thing of being so obviously natural. Hard to decide between the full on amphora white or this partially aged red. Both, is the answer. Drink 2023-2027. Tasted February 2023.
90 points - Megha Jandhyala
There is a guileless charm to this fresh and fruity grenache. It was made with fruit sourced from vines planted at 500 meters above sea level in the outskirts of Odena in Catalunya and fermented in either clay amphorae or large concrete tanks. I like the cheerful flavours of juicy red fruit, accompanied by subtle notes of earth and resinous herbs, and pretty aromas of violets. The palate is medium-bodied, warm, and comforting, with fine tannins and juicy, fresh acids. The finish is long and fruity.