Refresh your wine collection with the latest and the trendiest handcrafted selections.
---
1 product
White Wine
Chenin Blanc
Sustainable
Dry
Medium Bodied
750ml
12.97% alc./vol
About the Winery
Pearce Family Wines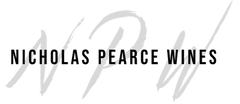 In the early 2000's Nicholas Pearce was exposed to the garagiste movement in Bordeaux and was particularly inspired by négociants like Jean Luc Thunevin (Saint Emilion), James Sichel (Margaux) and Nicolas Potel (Beaune) from Burgundy.
After returning home to Ontario and starting his own wine company, he has had a hand in making 10+ wines in two hemispheres, 3 countries and 5 different appellations since the 2013 vintage.
Pearce Predhomme

Pearce Predhomme is a collaboration of like-minded individuals from around the globe. Founded with a mission to build and import wines from our favourite appellations while offering an unequaled value/quality ratio for the sommeliers & wine buyers in Ontario. This is a project between Toronto Sommelier and entrepreneur Will Predhomme and Ontario wine importer Nicholas Pearce they have partnered with Radford Dale in South Africa and NorthWest Wine Co. in Oregon to create these special cuvées.
Press Reviews
Wine Align
92 points - David Lawrason
This is a firm, dry, mineral-driven chenin with good complexity and definition. It captures essential chenin pear/quince, green banana, some wet stone and subtle herbality. It is mid-weight, firm fairly taut and juicy, but has a sense of substance as well. A bit tart-edged. The length is excellent. Tasted Sept 2022
91 points - Sarah d'Amato
A négociant project by Toronto-based wine agent Nicholas Pearce and sommelier Will Predhomme with Radford Dale winery. Features flavours of honeysuckle, jasmine, lemon and lime with some toasty lees in the mix. A minimal interventionist style made using indigenous yeast and no notable oak spice. Punches above its price class in terms of complexity, character and depth. A great value despite a slight price increase. Tasted September 2022.
90 points - Michael Godel
Hard to imagine this Pearce-Predomme joint venture with Radford Dale in Stellenbosch is already into its eighth (or possibly ninth?) vintage and yet here it is in the high quality chenin blanc flesh and blood. Always the wild ferment, the mad scientist blending of parcels, tanks and barrels, the attention to detail that no wine at this price should be lent and yet winemaker Jacques de Klerk gives his all to this project. That said the price has finally crept up to meet its reality and yes, 2021 does well to deliver the goods to correspond. Nice little shake of tonic in this iteration with acids as sharp as ever and fruit more green apple snappy than cream-centred. Nothing soft here, only great intent and trenchant plausibility. Drink 2022-2025. Tasted September 2022.