Red Wine
Malbec
Dry
Full Bodied
750ml
12.5% alc./vol
About the Winery
Lionel Osmin & Cie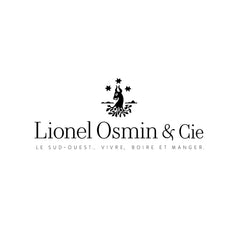 Lionel Osmin & Cie started out with just a group of friends with the same keen passion, with the same love for wines from the South West. Then they had an idea to achieve what nobody had ever done before: to create a quality wine-broking house based on South Western wines following the example of other regions such as Burgundy or the Rhône.
With that founding principle, Lionel Osmin & Co was therefore created under the leadership of Lionel boasting the discovery of the unique wines and vineyards of this region. From Jurançon to Cahors, from Gaillac to Bergerac, passing through Marcillac, Lionel Osmin & Co has become the sole transversal signature of the wines from the South West and their vineyards whose secrets which are yet to be discovered!
The result is a range of wines whose characteristics are faithful to the region and which are made to share the joy of discovering the vines and wines that are enjoyed and loved.