3 products
Sparkling Wine
Glera
Sustainable, Vegan-Friendly
Dry
Light Bodied
750ml
11.50% alc./vol
About the Winery
Conti Riccati
Conti Riccati is located in the rolling hills outside of Castelfranco, Veneto; in the province of Treviso. Their vineyards extend along 20 hectares inside a bigger property that has belonged to the Riccati family since the 14th century.
Valperto Azzoni, his wife along and their four children are the direct descendants of the Riccati family and have the same enthusiasm and respect for the land, that their ancestors had in the past.
Conti Riccati grows mostly Glera, Pinot Gris and Pinot Noir though they are most known for their Prosecco.
​The winemaker, Salvatore Lovo and the agronomist, Giovanni Pascarella take great pride in making the wines and tending the vineyards for the family. They practice sustainable viticulture and are currently in organic conversion.
Press Reviews
James Suckling
91 points
Very clean aromas of lemons, pears and fragrant, marsiglia-tinged minerals. Creamy palate with balanced bubbles and flavors and a hint of fresh cream in the aftertaste. Nicely done. Drink now.
Red Wine
Nebbiolo
Organic, Vegan-Friendly
Dry
Medium Bodied
750ml
14.5% alc./vol
About the Winery
Réva
Hailing from Piedmont, the northwest corner of Italy, Réva has a dynamic relationship with tradition: respect without excessive obedience, knowledge without stuffiness. This attitude is reflected in the search for a personal style that is free to communicate their character through the extraordinary expressive possibilities of the Langhe and the Barolo area.
The winery focuses on producing wines of excellence with great attention paid to the particular characteristics of each grape variety and the utmost respect for diversity. All the vineyards are cultivated organically and monitored directly by the winery team.
The winery's roots go back to 1867 however In 2010 the winery underwent a thorough reconstruction and the acclaimed Gianluca Colombo became head oenologist. Despite his youth, Gianluca has a great deal of experience and in 2014, received the Premio Gambelli award – a prestigious award for winemakers under 35.

Press Reviews
Wine Align
93 points - Michael Godel
This to me is a classic Barolo vintage captured with utmost care and respect by Réva. The 2018 Baroli are not likely going to amalgamate as the most obviously decadent or structured nebbioli but they can be timely reflections into the appellation. This is what the team at Réva has looked at, considered and coaxed from a wine that represents and by that I mean stands as a cross-sectional cuvée for their important set of vineyards. The 2016 Barolo is a great wine though its austerity means it's still not functionally available and will serve a select few when it gets to the intended destination. In 2018 nebbiolo stands out bright, aromatic and clear, seasoned by wood, earth and herbs, linear, direct and transparent. The purity and functionality serve the people and does so with heart open wide, worn on a gifted, but never gilded sleeve. This is not a precious wine but do embrace the gift. Drink 2023-2031. Tasted May 2022.
White Wine
Chenin Blanc
Organic, Vegan-Friendly
Dry
Full Bodied
750ml
13.50% alc./vol
About the Winery
Château de Parnay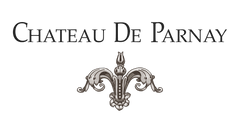 Château de Parnay is the flagship of the AOC Saumur Champigny. The property is located along the Loire river, classified as UNESCO World Heritage, on the most reputable clay and limestone terroirs of the appellation. The historic property was taken over by Mathias Levron & Régis Vincenot in 2006 with the aim of restoring the nobility of this special place.
Drawing their strength from the authenticity of their values, they now cultivate 50 hectares of vines with the aim of producing exceptional wines in a way that respects the environment. They have been certified organic since 2013 and are about to be certified biodynamic too.
The Clos of Chemin des Murs is the jewel of the property! Coming from the imagination of it's orginal owner, Antoine Cristal, this Clos was built, planted and cultivated according to an unprecedented technique. On this half hectare of Chenin Blanc, each vine was planted on the north face of a stone wall. Through a hole in the stone the vine crosses through the wall and allowing the grapes to grow facing the southern sunshine. The vine is said to have its 'foot in the cool and belly in the sun'.
Press Reviews
Wine Align
92 points - David Lawrason
This is from a leading Saumur producer of Loire chenin blanc with vines planted in calcerous clay soils near the Loire River outside of classical town. It is both rich and delicate, a juxtaposition I find in some of the world's best whites. It is not however an intense, flashy, acid and mineral driven chenin. Fermentation in neutral barrels has created a pale gold hue and softened the nose to gentle honeyed, spicy state along with ripe pear/apricot jam fruit. It is medium-full bodied, smooth and dry, almost creamy, with the grape's acidity and minerality arriving more on the finish. The complexity and length are excellent, with a touch of wood spice and bitterness as well. Tasted August 2022
94 points - John Szabo
2019: This leads with a terrific nose very much in the varietal/regional idiom, honeyed, floral, apple and lemon zest-scented, complex and exotic, not to mention stony. The palate displays a similar level of poise and composure, cool, transparent yet with a heavy freight of flavour , and terrific length. This is really quite extraordinary wine, delicious now, but surely capable of a decade or so in the cellar. Top notch. Tasted March 2019.
93 points - Michael Godel
2019: The rare and elusive 100 per cent chenin blanc from Samur makes full use of clay-calcaire-tuffeau soils for this dry and piqued white wine. So crunchy and expressive with an expansive character that fills the mouth by making contact withy every nerve and pour. Benchmark and controlled explosive example, rare or otherwise. Drink 2020-2025. Tasted March 2020.
91 points - David Lawrason
2019: It is rare to come across fine Saumur chenin, a central Loire Valley appellation overshadowed by Vouvray. This is mid-weight, dry and quite firm classic with a fairly generous nose of pear, spice, vague fresh herbs and wet stone. It becomes quite dry and somewhat grapefruity bitter on the finish, trailing solid minerality as well. Very good to excellent length. Tasted March 2020.