4 products
Red Wine
Sangiovese
Biodynamic, Natural, Organic, Vegan-Friendly
Dry
Medium Bodied
1000ml
13% alc./vol
About the Winery
Fattoria di Sammontana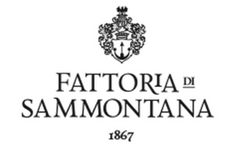 The vineyards of Fattoria di Sammontana are located along the hills that border the Arno River, 20km to the south west of Florence. Today, the family - now in its fourth generation - runs the farm according to organic and biodynamic practices, with the intent to fully preserve and sustain the traditions and winemaking history of the land. The property and its 12th century Romanesque church, were once the property of the Medici family.
Red Wine
Alicante Bouschet, Aragonez, Trincadeira
Dry
Full Bodied
750ml
13.5% alc./vol
About the Winery
Paulo Laureano

Paulo Laureano is one of the most respected Portuguese winemakers and a reference for wines in the Alentejo.
Agronomist, winemaker trained between Portugal, Australia and Spain, after teaching at the University of Évora for 10 years, decided to dedicate himself, exclusively, to what has moved him since 1993: designing wines. Especially in the company he created with his family in 1999 and which has become increasingly important in his life.
Paulo Laureano defines himself as a minimalist winemaker, for whom designing wines is a passion, unveiling their aromas and flavors, evaluating and optimizing the reasons for his identity and personality, promoting them as true sources of pleasure.
His exclusive bet on Portuguese varieties reflects his way of being and looking at wine as a factor of culture and civilization.
Press Reviews
Wine Align
90 points - David Lawrason
This is a blend of three varieties from the sunny south of Portugal. It shows a generous, rounded nose of brambly/blackberry jam, perfumed florality, some oak vanilla and nutmeg. It is medium-full bodied, soft, genteel and warming with fine chalk tannin. Some minerality on the finish. The length is very good to excellent. Tasted March 2022
White Wine
Chardonnay
Sustainable
Dry
Medium Bodied
750ml
About the Winery
Jeanne Marie
The Jeanne Marie label was created by David Gordon, one of New York's first recognized sommeliers, and the person responsible for the Wine Spectator Grand Award-winning wine list at Manhattan's famed Tribeca Grill restaurant. The restaurant opened in 1990 by restaurateur Drew Nieporent and actor Robert DeNiro. Gordon, who is self-taught, began learning about wine in the 1980s just as Kevin Zraly was beginning to educate America on the world of wine. At the time, there were very few non-French somms working in the city and the British-born Court of Master Sommeliers was in its infancy.
"You had to pick up a book or magazine to learn about wine," says Gordon. There were no YouTubes or Google or extensive training programs. The list now boasts over 1800 selections including verticals of some of the most sought-after producers.
While he tasted and learned about the best wines on the planet, which included expensive Burgundies and Rhône wines, Gordon always kept the consumer top of mind. "House" Cab and Chard were big sellers at the restaurant, so he set out to meet that demand with a genuine product that would deliver consistent quality.
"I started the Jeanne Marie line as a fun, cool thing to do," says Gordon. "There really weren't any wines associated with sommeliers at the time.  Now there are many, but these were definitely among the first. I named the wine after the person I worship, my wife of 30+ years- Jeanne Marie."
In the beginning, Gordon sourced the wines from his friends in Napa and Sonoma. Producers such as Caymus, Lewis Cellars, and Miner Family provided grapes and helped with the winemaking for the early cuvées. The first Chardonnay vintage was 1992, released in 1994. Today, all the wines are sourced from top producers who have provided high-quality fruit at a fair price year after year. Gordon has kept to his original promise that wines with the Jeanne Marie label will always be affordable and delicious. "People want ripe fruit and a clean taste that's not too oaky or tannic," he says. The wines are refreshing, they can be drunk as an aperitif before dinner or with a meal."
Wines bearing the Jeanne Marie label, much like David Gordon himself, are welcoming and unpretentious.
White Wine
Macabeo, Malvasía
Organic, Sustainable
Dry
Residual Sugar: 1 g/l
Light Bodied
750ml
12.5% alc./vol
About the Winery
Celler La Vinyeta

La Vinyeta is a relatively new company, established in 2002 in the centre of the Alt Empordà region, in Mollet de Peralada, a township devoted to the cultivation of vineyards and olive trees. The project started with the acquisition of a couple of old stocks, between 55 and 80 years old, of the Samsó and Garnacha varieties. Since then more vines have been planted, and La Vinyeta cultivates a total of thirty hectares.
In 2009, La Vinyeta became one of the first wineries to adopt Integrated Production, an environmentally friendly cultivation system. The team at La Vinyeta possesses an innovative spirit and likes to share with others their knowledge of wine and the wild landscape that surrounds them.