Discover a delicious selection of handcrafted wines with an unmatched quality-to-price ratio.
---
5 products
Rosé Wine
Cinsault, Grenache, Syrah
Dry
750ml
12.5% alc./vol
About the Winery
Maison Idiart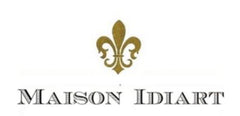 Maison Idiart is a wine négociant based in Bordeaux and established in 2013. Nicolas Idiart, winemaker and founder of Maison Idiart, grew up with a passion for wine, something that he shared with his father and grandfather.
He graduated from Bordeaux winemaking school in Blanquefort at 19 years old. Nicolas' love for Loire wines took him to work in Chinon, Touraine and Muscadet. He also had experiences in Australia and New Zealand. After several years travelling the world, he decided to shift his work in the industry and work in sales, focusing in North America.
At 33 years old, after 7 years working in sales, he decided to go back to winemaking with an artisan approach, making small batches of handcrafted wines.

Red Wine
Syrah
Biodynamic, Organic, Vegan-Friendly
Dry
Full Bodied
750ml
15.60% alc./vol
About the Winery
Casa Los Frailes
Casa Los Frailes is located in the valley called "land of Alforins", south west inland province of Valencia, with average altitude of 650-700 meters above sea level. The valley is located between two mountains range, on the east the Mediterranean Sea (50km) and on the west the main "plateau" of La Mancha. Casa Los Frailes ("Cals Frares" in old valencian local language) takes their name from the Jesuit Friars that used to live in the Estate over two centuries (XVII to XVIII). The Casa Los Frailes estate now belongs to the Velázquez family and has for over 250 years, today the 13th generation runs the winery.
Frontrunners in organic agriculture and biodynamics, the estate consists of 162 hectare with vineyards, Mediterranean forest, almond and olive trees and a unique terroir. The main variety was (and still is) the Monastrell, cultivated in bush vines. "As inheritors of such legacy, we believe our wines should be part and transmit the history of our estate, as this history is obviously unique. In today's interconnected world, wines are more and more uniform, but we are committed to elaborate authentic and different wines, loyal to our personality and our history."
Press Reviews
Wine Align
91 points - David Lawrason
2019 vintage: This is a deeply coloured blend, with a lifted, strident nose of blueberry, cassis, rosemary and some meaty character. It is notably green and almost sappy on the palate. Quite full bodied, fairly rich yet the acidity is high, as is the alcohol (14%). Tannins are well integrated and firm. The length is excellent. Very distinctive and well done. Tasted October 2019
Red Wine
Cinsault, Syrah
Sustainable, Vegan-Friendly
Dry
Light Bodied
750ml
12.5% alc./vol
About the Winery
Pearce Family Wines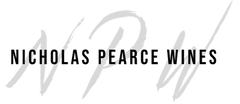 In the early 2000's Nicholas Pearce was exposed to the garagiste movement in Bordeaux and was particularly inspired by négociants like Jean Luc Thunevin (Saint Emilion), James Sichel (Margaux) and Nicolas Potel (Beaune) from Burgundy.
After returning home to Ontario and starting his own wine company, he has had a hand in making 10+ wines in two hemispheres, 3 countries and 5 different appellations since the 2013 vintage.
Pearce Predhomme

Pearce Predhomme is a collaboration of like-minded individuals from around the globe. Founded with a mission to build and import wines from our favourite appellations while offering an unequaled value/quality ratio for the sommeliers & wine buyers in Ontario. This is a project between Toronto Sommelier and entrepreneur Will Predhomme and Ontario wine importer Nicholas Pearce they have partnered with Radford Dale in South Africa and NorthWest Wine Co. in Oregon to create these special cuvées.
Press Reviews
Wine Align
90 points - Michael Godel
Missed the 2019 version of this wine somehow, but in any case the 2020 comes from a vintage whereby lockdowns at the beginning of the pandemic allowed the winemaking team to really focus on their wares. Koffieklip soils are the source, whole cluster ferments the operative and not much has really changed in the five year tenure of this wine. More fruit substance and lessened volatility in 2020, tart as ever however and truly a matter of this particular Stellenbosch terroir. You can get at this cinsault-syrah joint more than ever before, randomly, at will and wherever you are. Drink 2022-2025. Tasted March 2022.
90 points - David Lawrason
Pearce Predhomme Cinsault/Syrah 2018:
If you are fan of South African reds you will love this; if not you will be a step closer. It's a lively, engaging if idiosyncratic wine offering complexity, diversity and sheer drinkability. The nose is nicely lifted with a melange of wild blueberry, pomegranate fruit plus some meatiness, all kinds of herbality and Cape tar. It is medium bodied (only 12.5%) alcohol with crunchy acidity, a hint of sourness, fine soft tannin. Excellent length. Edgy but it works. Chill lightly. Tasted January 2021
Rosé Wine
Grenache, Syrah
Organic, Vegan-Friendly
Dry
Medium Bodied
750ml
13.5% alc./vol
About the Winery
Mas Carlot
Mas Carlot is situated in the south of the Rhône Valley, extending across 76 hectares of pebbly land southeast of Nîmes. Originally a 17th century farm, this beautiful estate was resurrected in the 1960's by the Blanc family—it is currently run Cyril Mares of the neighbouring and equally reputable property, Mas Bressades.

The appellation of Costières de Nîmes used to be considered part of eastern Languedoc but the climate, soil, topography and wine are far closer to those just over the river in the Southern Côtes du Rhône. It is now a region very much on the up and is widely recognized as a great source of excellent value wine.
Press Reviews
Robert Parker
91 points
Mas Carlot's 2021 Costieres de Nimes Rose Generations is a terrific blend of 55% Grenache, 35% Syrah and 10% Mourvèdre. Offering up generous aromas of strawberry, watermelon and lime, it's medium-bodied, plump and expansive on the palate. Made in a traditional style, with more color and extraction than the skinnier, more citrusy Provence wannabes, this is a lovely wine, with touches of silk and spice on the finish, not just citrus.
Red Wine
Grenache, Mourvèdre / Monastrell, Samso / Carignan, Syrah
Sustainable, Vegan-Friendly
Dry
Medium Bodied
750ml
14.5% alc./vol
About the Winery
Domaine Andre Aubert
At the very heart of the Rhône Valley, at the northerly tip of the Southern Rhône, lie the vineyards of Grignan-Les-Adhémar. The chances are you haven't heard the name before, few people have, but the wines are worth seeking out. It's not a new wine region – vines have been planted here since around 500BC but it is a new name (formerly known as Côteaux-du-Tricastin). Domaine André Aubert, has been formed over decades and today comprises of more than 280 hectares spread from north to south of the prestigious Southern Rhone Valley on the appellations Côtes du Rhône, Côtes du Rhône villages, Visan, and Grignan-les-Adhémar.
Press Reviews
Wine Align
90 points - David Lawrason
This is new appellation (formerly Coteaux de Triscatin) is the northernmost in the southern Rhone. It uses the typical southern Rhone varieties, but none can be more than 80% of the blend. This is a quite elegant, well structured, mid-weight red with some stony minerality, lifted pepper and savoury notes. Not as opulently fruity and rich as many peers, yet very tidy and balanced. The length is very good to excellent. Tasted March 2022