Red Wine
Cinsault, Syrah
Sustainable, Vegan-Friendly
Dry
Light Bodied
750ml
12.5% alc./vol
About the Winery
Pearce Family Wines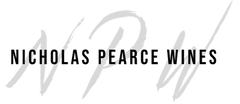 In the early 2000's Nicholas Pearce was exposed to the garagiste movement in Bordeaux and was particularly inspired by négociants like Jean Luc Thunevin (Saint Emilion), James Sichel (Margaux) and Nicolas Potel (Beaune) from Burgundy.
After returning home to Ontario and starting his own wine company, he has had a hand in making 10+ wines in two hemispheres, 3 countries and 5 different appellations since the 2013 vintage.
Pearce Predhomme

Pearce Predhomme is a collaboration of like-minded individuals from around the globe. Founded with a mission to build and import wines from our favourite appellations while offering an unequaled value/quality ratio for the sommeliers & wine buyers in Ontario. This is a project between Toronto Sommelier and entrepreneur Will Predhomme and Ontario wine importer Nicholas Pearce they have partnered with Radford Dale in South Africa and NorthWest Wine Co. in Oregon to create these special cuvées.
Press Reviews
Wine Align
90 points - Michael Godel
Missed the 2019 version of this wine somehow, but in any case the 2020 comes from a vintage whereby lockdowns at the beginning of the pandemic allowed the winemaking team to really focus on their wares. Koffieklip soils are the source, whole cluster ferments the operative and not much has really changed in the five year tenure of this wine. More fruit substance and lessened volatility in 2020, tart as ever however and truly a matter of this particular Stellenbosch terroir. You can get at this cinsault-syrah joint more than ever before, randomly, at will and wherever you are. Drink 2022-2025. Tasted March 2022.
90 points - David Lawrason
Pearce Predhomme Cinsault/Syrah 2018:
If you are fan of South African reds you will love this; if not you will be a step closer. It's a lively, engaging if idiosyncratic wine offering complexity, diversity and sheer drinkability. The nose is nicely lifted with a melange of wild blueberry, pomegranate fruit plus some meatiness, all kinds of herbality and Cape tar. It is medium bodied (only 12.5%) alcohol with crunchy acidity, a hint of sourness, fine soft tannin. Excellent length. Edgy but it works. Chill lightly. Tasted January 2021