16 products
White Wine
Colombard, Gros Manseng, Sauvignon Blanc
Dry
Medium Bodied
750ml
12% alc./vol
About the Winery
Lionel Osmin & Cie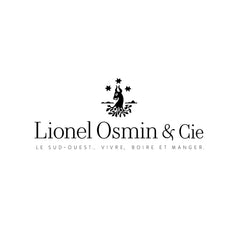 Lionel Osmin & Cie started out with just a group of friends with the same keen passion, with the same love for wines from the South West. Then they had an idea to achieve what nobody had ever done before: to create a quality wine-broking house based on South Western wines following the example of other regions such as Burgundy or the Rhône.
With that founding principle, Lionel Osmin & Co was therefore created under the leadership of Lionel boasting the discovery of the unique wines and vineyards of this region. From Jurançon to Cahors, from Gaillac to Bergerac, passing through Marcillac, Lionel Osmin & Co has become the sole transversal signature of the wines from the South West and their vineyards whose secrets which are yet to be discovered!
The result is a range of wines whose characteristics are faithful to the region and which are made to share the joy of discovering the vines and wines that are enjoyed and loved.
White Wine
Antão Vaz, Arinto, Fernão Pires
Dry
Medium Bodied
750ml
About the Winery
Paulo Laureano

Paulo Laureano is one of the most respected Portuguese winemakers and a reference for wines in the Alentejo.
Agronomist, winemaker trained between Portugal, Australia and Spain, after teaching at the University of Évora for 10 years, decided to dedicate himself, exclusively, to what has moved him since 1993: designing wines. Especially in the company he created with his family in 1999 and which has become increasingly important in his life.
Paulo Laureano defines himself as a minimalist winemaker, for whom designing wines is a passion, unveiling their aromas and flavors, evaluating and optimizing the reasons for his identity and personality, promoting them as true sources of pleasure.
His exclusive bet on Portuguese varieties reflects his way of being and looking at wine as a factor of culture and civilization.
Press Reviews
Wine Align
91 points - David Lawrason
2020 vintage: This buxom white blends three local white varieties including antao vaz, arinto and fernao pires. It has quite deep colour and a very ripe and rich feel. I kept expecting a wave of oak but it is so very subtle, with only the antao being fermented in barrel. It has ripe peach, melon and slightly herbal and ginger nuances. It is full bodied, quite creamy yet fresh at the same time. The length is excellent. The alcohol is on slow burn but only at 12.5%. This is very characterful and excellent value. Tasted April 2022
White Wine
Macabeo, Malvasía
Organic, Sustainable
Dry
Residual Sugar: 1 g/l
Light Bodied
750ml
12.5% alc./vol
About the Winery
Celler La Vinyeta

La Vinyeta is a relatively new company, established in 2002 in the centre of the Alt Empordà region, in Mollet de Peralada, a township devoted to the cultivation of vineyards and olive trees. The project started with the acquisition of a couple of old stocks, between 55 and 80 years old, of the Samsó and Garnacha varieties. Since then more vines have been planted, and La Vinyeta cultivates a total of thirty hectares.
In 2009, La Vinyeta became one of the first wineries to adopt Integrated Production, an environmentally friendly cultivation system. The team at La Vinyeta possesses an innovative spirit and likes to share with others their knowledge of wine and the wild landscape that surrounds them.
White Wine
Piquepoul Blanc
Sustainable
Dry
Light Bodied
750ml
13.5% alc./vol
White Wine
Garganega
Organic, Vegan-Friendly, Volcanic
Light Bodied
750ml
12.5% alc./vol
About the Winery
Azienda Agricola Tessari
The Tessari family have Soave in their blood. For three generations they have been extracting delectable wine from the well cared for vines of their Monteforte d'Alpone vineyards. With only a little over a hectare of Garganega grapes in the prestigious volcanic solis of Soave Classico, Antonio Tessari hand dug his cellar back in 1933 and started the legacy that continues today with his grandchildren: Germano, Antonio and Cornelia.
From vineyard to bottle, these three siblings oversee it all; with unwavering respect for tradition, quality and passion for the art of winemaking. The volcanic soils of the hillside are rich with basaltic rocks and clays, which guarantees the health of the plant and the promotes the mineral and floral aromas that are characteristic of the Garganega grape. Truly artisanal wine making at it's best.
Press Reviews
Wine Align
91 points - David Lawrason
This shows the vivid yellow colour I expect from good Soave. It also shows the complex, detailed nose honeysuckle, lemon blossom, camomile and almost tropical peach/mango fruit. It is mid-weight, rich and viscous yet shows some enlivening freshness, spritz and tenderness at the same time. Slightly bitter and lemony on the finish. The length is excellent. Tasted January 2023.
90 points - Michael Godel
The latest volcanically driven garganega from the Tessari family is a child of a promising vintage full of sun, fun and support. The sky is the limit for just how well this will drink and please. It is in fact bottled salty and fruit crunchy deliciousness and why shouldn't it be? Made simply with tradition in mind, basalt in pocket and all the modern facility made available. Citrus and nectarine, basil and Maldon salt. Lime all over the finish. Spot on. Drink 2023-2025. Tasted January 2023.
4 Stars - Sara d'Amato
Nervy and salty with a dash of elderflower and pear, this stylish Soave Classico is a favourite of restauranteurs. Richly textured with notes of apple and lemon zest, salt and lime. Quite chalky and dry, with a pleasant degree of roundness despite the moderate level of alcohol. Nicely balanced with a pleasant finish of good length. Drink now. Tasted January 2023.
4 Stars - John Szabo, MS
The 2021 Soave Classico from Tessari shows a fine profile of both ripe and fresh fruit, on the lighter and fresher side overall, declared at 12% alc. Citrus fruit leads - lemon-lime and white grapefruit - and length and depth are solid. Acids draw saliva, a crunchy, lively expression overall. Drink or hold short term. Good fun. Tasted January 2023.
White Wine
Malvasía, Sauvignon Blanc
Biodynamic, Natural, Organic, Vegan-Friendly
Dry
Light Bodied
750ml
12% alc./vol
About the Winery
Fattoria di Sammontana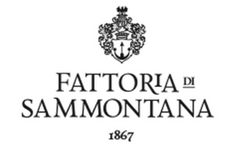 The vineyards of Fattoria di Sammontana are located along the hills that border the Arno River, 20km to the south west of Florence. Today, the family - now in its fourth generation - runs the farm according to organic and biodynamic practices, with the intent to fully preserve and sustain the traditions and winemaking history of the land. The property and its 12th century Romanesque church, were once the property of the Medici family.
White Wine
Pinot Gris
Sustainable, Volcanic
Dry
Medium Bodied
750ml
13% alc./vol
About the Winery
Pearce Family Wines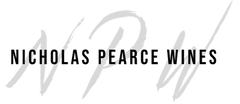 In the early 2000's Nicholas Pearce was exposed to the garagiste movement in Bordeaux and was particularly inspired by négociants like Jean Luc Thunevin (Saint Emilion), James Sichel (Margaux) and Nicolas Potel (Beaune) from Burgundy.
After returning home to Ontario and starting his own wine company, he has had a hand in making 10+ wines in two hemispheres, 3 countries and 5 different appellations since the 2013 vintage.
Pearce Predhomme

Pearce Predhomme is a collaboration of like-minded individuals from around the globe. Founded with a mission to build and import wines from our favourite appellations while offering an unequaled value/quality ratio for the sommeliers & wine buyers in Ontario. This is a project between Toronto Sommelier and entrepreneur Will Predhomme and Ontario wine importer Nicholas Pearce they have partnered with Radford Dale in South Africa and NorthWest Wine Co. in Oregon to create these special cuvées.
Press Reviews
Wine Align
90 points - John Szabo, MS
A properly lean and stony, white fleshed orchard fruit-flavoured pinot gris from the Willamette from Toronto locals Nicholas Pearce and Will Predhomme. I like the lean, slightly saline cool fruit profile, and the lingering finish - complexity is impressive in the price category. Well made and worth a look. Tasted June 2023.
90 points - David Lawrason
This pours pale lemon. The nose is subtle yet quite alluring with peach, elderflower, vanilla, lemon and fine lees. It is medium weight, fresh and vibrant yet just off dry creating a honeysuckle effect. In its youth it is showing a touch of CO2 spritz that should dissipate by 2024. There is good fruit presence here with very good to excellent length. Tasted June 2023
90 points - Michael Godel
Top fruit vintage no doubt for this pinot gris and yet the salty Willamette streak runs through like a vein cutting the flesh of pear and white peach. A really satisfying glass of white wine is just this though admittedly not as complex as might have been expected. No matter because the quench factor runs perfectly high. Drink 2023-2025. Tasted June 2023.
White Wine
Grüner Veltliner
Biodynamic, Natural, Organic, Vegan-Friendly
Dry
750ml
11.5% alc./vol
About the Winery
Matthias Hager
The Hager Matthias winery is located in the small village of Mollands in the Kamptal area of Lower Austria. Matthias took over the 12-hectare land and the family business at an early age. He aims to produce the best quality wine possible and to focus on being in balance with nature. The lands are cultivated according to biodynamic principles and are certified Demeter. Matthias has a vast knowledge about plants and insects, and about keeping the flora and fauna in harmony with the vines. Matthias Hager is one of the most experimental winemakers in the Kamptal region, Austria. He understood early how to work with different soil types from loess to clay. He established different product lines to highlight these differences: the blue one representing fresh, lively wines including Grüner Veltliner and Sauvignon Blanc; and the brown line gravitating towards more earthy, flavourful produce and the red line stands for no sulphites!
Press Reviews
Wine Align
91 points - Michael Godel
Review from 2019 vintage:
From one of the globe's biodynamic gurus, non-dogmatic, he farms like we breath. Really sharp and equally earthy grüner of reaction, action and depth. Citrus is variegated and texture is for real. Really, really long. Great intensity forever here. Drink 2019-2025. Tasted November 2019.
White Wine
Passerina
Biodynamic, Natural, Sustainable, Vegan-Friendly
Dry
Light Bodied
750ml
11.5% alc./vol
About the Winery
Abbia Nòva

Located in the town of Pilio, about thirty miles east of Rome, Abbia Nova is the project of cousins Daniele and Pierluca Proietti. They farm 7 hectares of vines, mostly inherited from Daniele's father, with many of the vines being indigenous varietals to the area. Some of these vines are at least eighty years old.
The cousins follow a combination of natural and traditional methods both in the vineyards and in the cellar, starting with organic and then moving to biodynamic principles. They avoid treatments like sulphur and copper and instead use natural resistance methods that they produce themselves. Their wines are vegan-friendly and organic certified from vintage 2020 on.
Press Reviews
Jancis Robinson
17 points
100% Passerina from a 50-year-old vineyard at 550 m above sea level. Plant density is 3,000 vines/ha. Biodynamically and homeopathically tended. Spontaneous fermentation in stainless steel and aged on the fine lees until the following spring. Aged for two months in 54-litre glass demijohns. Total production 7,000 bottles. The technical sheet says: 'Simple but not common, like when you have a curcka moment at the mchanic's or at the laundromat. Flashes that emit light.'
Pale coppery yellow. The modest Passerina, around for 500 years in the are, showing it has more strings to its bow. Savoury, saline, apricot, bruised apple, orange blossom, iron and lees note. Hint of dry vermouth. Opens up on ht epalate with notes of sweet apricot and peach and savoury salty notes on the finish. Gorgeous lightness and loads of character, but nothing for purists, I suspect. Drink 2020 - 2022.
White Wine
Pinot Grigio
Organic, Vegan-Friendly
Dry
Light Bodied
750ml
12.5% alc./vol
About the Winery
Zuani

Zuani winery is located in the heart of Collio, Friuli, a hidden appellation between the Adriatic Sea and the Alps. Coming from a long tradition of winemakers in Croatia that goes back to the 19th century, Patrizia Felluga saw her dream come true when she acquired the estate and the vineyards in 2001. Today, her son and daughter have taken over the winery; producing exclusively white wines. Everything hinges on one exceptionally well exposed "cru", or vineyard, on a gentle hillside where about eleven acres of vines and gardens surround the Zuani cellar.
The varietals planted are Tocai Friulano, Chardonnay, Pinot Grigio and Sauvignon, a carefully chosen range that produced the first vintage of Zuani Collio Bianco. The Zuani winery embodies the Felluga family winemaking heritage and expresses the fundamental unity of the traditional aspects of Friulian varieties with their more modern side.
Press Reviews
Wine Align
91 points - Michael Godel
Though just pinot grigio there are three things that must be considered. The first is place, that being Friuli, the second being the producer and the third is the moniker Sodevo, meaning "satisfied." Few varietal wines will offer up such an occasion and result as this PG by Zuani. It's pulsating and tart, food-friendly in ways that simple sippers just are not and finally it does indeed satisfy thirst. There is just the slightest CO2 spritz but some glass agitation clears it straight away. Delicious stuff. Drink 2022-2023. Tasted June 2022.
White Wine
Pinot Bianco
Sustainable
Dry
Light Bodied
750ml
13% alc./vol
About the Winery
Kellerei Bozen - Cantine Bolzano

Cantina Bolzano, based in the town of Bolzano, traces its roots to two of Alto Adige's most historic cooperatives: Santa Magdalena, est. 1930 and Cantina Gries, est. 1908. After deciding to merge in 2001, Cantina Bolzano was created. Bolzano is located in the middle of a valley basin surrounded by hilly vineyards that grow from 200 meters above sea level up to 1000. North and south meet in this valley, and the sun warms the stony soils with its pronounced diurnal temperatures, protecting the vines from the cold.
The average growers' plots in Sudtirol averages only approx. 1 hectare, and the area, with its famed reputation and steep slopes, is an expensive area to farm. The member of Bolzano (approx. 300 in all) own many of the best vineyards throughout the region, including the Valle Isarco, and pool their resources to create top quality wines. And while no grower is certified organic, many practice organic viticulture and all of them adhere to natural practices in their vineyards. Most growers have lived on their farms with their families for generations. They protect their land and cultivate their vineyards as they have done for generations with total respect of the environment where they live.
Press Reviews
Wine Align
91 points - Michael Godel
Based in Bolzano and a tale of two historic Alto Adige entities; Santa Magdalena, established in 1930 and Cantina Gries, traced back to 1908. Their 2001 merger created Cantina Bolzano. The 2020 reminds so much of the previous freshness and pinot bianco "fruit-centricity" with thanks to the higher elevation in Bolzen's bowl-shaped amphitheatre. Herbs and bushes always in the mix but fruit so smart and forthright. Exacting weiussburgunder and a real wine with a true sense of place. Drink 2021-2023. Tasted June 2021.
White Wine
Sauvignon Blanc
Sustainable, Vegan-Friendly
Dry
Light Bodied
750ml
13.5% alc./vol
About the Winery
Domaine de Mauperthuis
A family estate created by Marie-Noëlle & Laurent Ternynck, Domaine de Mauperthuis is located in Prehy, near the town of Chablis. Their wines express the terroir of this amazing region and the vineyards are currently undergoing the transition to organic. Domaine de Mauperthuis covers around twenty hectares of vineyards around Chablis. The estate, in the Burgundy appellation, is planted in Chardonnay, Pinot Noir, Sauvignon and César, on land facing south, benefiting from exceptional sunshine.
White Wine
Sauvignon Blanc
Sustainable, Vegan-Friendly
Dry
Medium Bodied
750ml
About the Winery
Claude Riffault
Stéphane Riffault, son of Claude Riffault, has become one of the most sought-after producers in the region. At barely 30 years old, his Sancerre wines have already become the envy of some of the region's most established vintners. 
Stéphane's Sancerre wines come from 33 different parcels in 8 different lieu-dits spread across 4 villages on limestone soils. Having studied and worked in Burgundy, and then trained with some of best – Olivier Leflaive (Burgundy), Château Angélus (Bordeaux), and his very own father, Claude Riffault – it's easy to see the Burgundian influence and the master of minerality in Stéphane's wines. 
When his father retired, Stéphane took over the winery and embarked upon a journey of viticultural transformation. Today, all 13.5 hectares are certified organic (ECOCERT, 2016) and biodynamic (BIODYVIN, 2021). The entire harvest is carried out by hand and an extensive sorting takes place before the grapes are crushed –– a testament to his craftsmanship and an unwavering commitment to sustainability. 
White Wine
Chardonnay
Sustainable, Vegan-Friendly
Dry
Light Bodied
750ml
About the Winery
Domaine Louis Moreau
Winemaker Louis Moreau is the master of the Chablis terroir, where he bottles 100% Chardonnay wines from all four levels of appellation: Petit Chablis, Chablis, Chablis Premier Crus and Chablis Grands Cru.
The Domaine owns parcels in five of the seven Grands Cru climats, and works with many plots throughout the region in a sustainable manner. The most prestigious of its wines is the monopole Chablis Grand Cru 'Clos des Hospices' dans Les Clos AOC 2016, acquired by the Moreau family in 1904.
Louis Moreau, who has been leading the domaine since 1994, produces wines with a unique style. Louis Moreau studied oenology-viticulture at Fresno State University and worked at different Californian wineries before he took over the Domaine's operations in 1994, representing the family's sixth generation of vignerons.
Press Reviews
Wine Align
91 points - Michael Godel
As for Louis Moreau well here he goes again raising the profile of a Chablis, this time with the Petit, of appellation and nothing to do with size. Meaning this is a hefty example of aromatic rise and also mouthfeel but with more than a pit stop or two at layers of salinity. You can seriously feel the chalky soil and even more so the fossil content in what is nearly briny chardonnay. How anyone could miss the soil in this Petit-Chablis would be beyond comprehension because fruit is nothing without the soul of this terroir. Drink 2023-2026. Tasted February 2023.
White Wine
Chardonnay
Sustainable
Dry
Medium Bodied
750ml
12.5% alc./vol
About the Winery
Groupe Bellene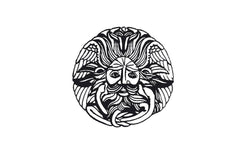 Led by Nicolas Potel in Beaune, Groupe Bellene is composed of the négociant arm Maison Roche de Bellene, the winery arm Domaine de Bellene, and a special back-vintage series under the Collection Bellenum label. 
Maison Roche de Bellene

offers a complete range of wines, with an emphasis on individual 

terroirs

 from old vines of more than 40 years

. All of the growers that Nicolas works with are either organic certified or sustainably farmed.

Domaine de Bellene represents the wines that are produced and bottled from Nicolas Potel's private vineyard holdings. 
Collection Bellenum is a back vintage series that Nicolas Potel sourced from his friends in the region, offering a magnificent selection of bottled history. The 

wines have moved only twice in their lives, from the original cellar to Potel's and now to yours!
Nicolas Potel grew up at Volnay's Domaine Pousse d'Or, where his father worked. He trained abroad and returned home in 1996 to build a négociant business and started Maison Nicolas Potel, where he sourced grapes from good parcels, often working with the growers to improve the quality. By 2002, he was making 120 wines from 50 different appellations, and the rest is history!
Press Reviews
Wine Enthusiast
91 points
This rich wine offers ripe yellow fruits and touches of vanilla. Along with its warm feeling and light acidity, it has a perfumed character that makes it exciting as well as drinkable. — ROGER VOSS
Wine Align
90 points - Michael Godel
In the Bellene pantheon Cuvée Réserve takes a half step up from old vines though the plants for this effort are in fact in the 48 year-old range so quite experienced as far as that is concerned. Picked early in the first two weeks of September and though only five per cent new wood is used there is quite a velvet of richness in this wine. Mostly fruit derived in a pulpy to fleshy consort, quite impressive actually and yet acids are no more than of a medium kind. Almost exotic flavours abound, mango and guava come to mind indicating the best years for this wine will be the earliest, beginning straight away. Drink 2023-2025. Tasted January 2023.
White Wine
Clairette, Marsanne, Vermentino, Viognier
Biodynamic, Natural, Sustainable, Vegan-Friendly
Dry
Light Bodied
750
13% alc./vol
About the Winery
Domaine Viret
In a magical place steeped in history, Saint-Maurice, in the Rhone Valley. Advocates of the principles of organic and biodynamic agriculture, the Viret family has chosen to employ a particular form of natural viticulture throughout their estate. Known as "cosmoculture®", this is based on cosmotelluric exchanges. Everything is organised in such a way that both vines and wines are able draw on their own natural defences.
Work in the vineyards focuses on reorganising the magnetic field and on the application of homeopathic and naturals preparations made from rocks and plants that are often found in the vineyards. Alain, Philippe's father, built the winery on an ancient Roman site around an underground spring which they believe energises the vineyards and the winery.