6 products
País
Sustainable
Dry
Medium Bodied
750ml
13% alc./vol
About the Winery
Garage Wine Co.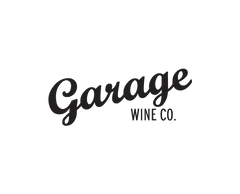 Garage Wine was literally started in a garage in 2001, by Etobicoke expat Derek Mossman and his wife Pilar Miranda. Since then, the dynamic duo handcraft wines from a series of individual vineyards located in the Maule and Itata Valleys, in the south of Santiago, Chile.
Garage Wine Co makes wines from a series of individual parcels, small lots / bottlings of 8-22 barrels that include a series of dry-farmed field-blends of Carignan, Garnacha, Monastrell, País, Cinsault and Cab Franc grown on pre-phylloxera rootstock with small farmers in the Maule and Itata. Each wine is from a 1-2 hectare parcel in a different place.
Over the years working in the community they have raised a veritable posse of vineyard hands whose skills are working the vineyards the old way / the traditional way– originario. The vineyards are on the old coastal range of mountains closer to the Pacific and have granitic soils with cracks for roots to get deep down into.
When GWCo. speaks of the provenance of these wines they mean more than just the geological terroir. Derek and Pilar think the farming practices that have evolved over generations have as much to do with the wines' personalities as the soils. All the wines are made by hand with native yeasts in small tanks, punched down manually and pressed out in a small basket press. GWCo is still very much a DIY operation and we still tow much of the crop back to the winery in trailers behind trusty pickup trucks 2,000 kilos at a time.
Press Reviews
WineAlign
91 points - Michael Godel
The 2018 país was, and I quote Garage Wine Company founder (and Oakvillean) Derek Mossman Knapp "A wine that rose from the 2017 bush fires, quickly having ascended out of the ashes as something resurrected and reinvented." The method is pressing whole clusters with stems and a co-fermented (2018) collection of país, stacked with carinena, one on top of the other. Now in 2021 it's all about the mission grape, survivor and revivalist, the stacks of fruit like lyrics, on repeat. If you say the mantra often enough it becomes bible and this grape made in this way is the lifeblood and soul of Chile's Secano Interior Cauquenes. A very instrumental red wine, comfortable, of relaxed warmth and lack of pressure that you would only expect at home, with people you love. "People can you feel it? Love is everywhere." Drink 2023-2026. Tasted February 2023.
90 points - Megha Jandhyala
Born during the pandemic, the Garage Wine Company's old-vine project is devoted to reviving previously-neglected old vines and supporting local farming communities. Founded by Mossman Knapp and Pilar Miranda, it is based in Maule, home to many dry-farmed, family-owned, old vineyards. Only about 5000 bottles of this old-vine país were made using traditional methods, including traditional dry-farming and hand-harvesting in the vineyards, and manual punchdowns and native yeast in the winery. It is a fresh, light, cheerfully fruity, wine, clean and uncluttered, with a down-to-earth, guileless charm. Red berries and herbs are joined by notes of pepper and wildflowers. The palate is medium-bodied and soft, with fine tannins, tart acids, and very good length.