Organic, Biodynamic & Natural
3 products
Sparkling Wine
Chardonnay, Macabeo, Pinot Noir, Xarel-lo
Organic, Vegan-Friendly
Medium Bodied
750ml
12% alc./vol
About the Winery
Mas Codina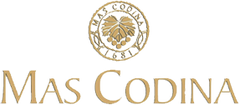 The Mas Codina estate is located in the heart of the Alt Penedès region, comprising of low-lying plains and hills between 250 and 300 metres high.
Until recently, the farm has always grown, and made a livelihood from, cereals, grapes, peaches and vegetables, as well as farm animals. Now, apart from century-old olive trees, all the land is devoted to vineyards.
Mas Codina has been in the same family for generations. They have adopted organic farming practices promoting natural processes and seeking a balanced ecosystem. All because of their love for land and tradition. There are currently 40 hectares of vineyards that are being organically farmed.
Press Reviews
Wine Align
91 points - David Lawrason
This is a quite fine, firm and elegant cava with nicely placed yellow fruit, mineral and some wet stone and light bready character. This has good character. Nicely firm and dry with a nutty, slightly bitter finish. The length is excellent. Tasted March 2022.
Value Rating: 5/5 Stars
Sparkling Wine
Lambrusco di Sorbara, Pinot Nero
Natural, Sustainable
Light Bodied
750ml
11% alc./vol
Sparkling Wine
Grüner Veltliner
Biodynamic, Natural, Organic, Vegan-Friendly
Dry
Light Bodied
750ml
10.5% alc./vol
About the Winery
Matthias Hager
The Hager Matthias winery is located in the small village of Mollands in the Kamptal area of Lower Austria. Matthias took over the 12-hectare land and the family business at an early age. He aims to produce the best quality wine possible and to focus on being in balance with nature. The lands are cultivated according to biodynamic principles and are certified Demeter. Matthias has a vast knowledge about plants and insects, and about keeping the flora and fauna in harmony with the vines. Matthias Hager is one of the most experimental winemakers in the Kamptal region, Austria. He understood early how to work with different soil types from loess to clay. He established different product lines to highlight these differences: the blue one representing fresh, lively wines including Grüner Veltliner and Sauvignon Blanc; and the brown line gravitating towards more earthy, flavourful produce and the red line stands for no sulphites!
Press Reviews
Wine Align
91 points - Michael Godel
Made from grüner veltliner, low alcohol, dry and about as transparently crystalline as it gets for Pét-Nat styled sparkling wine. This a factor of spontaneous fermentation with only natural yeasts hanging out or rather laying low in the bottle to keep things lively and fresh. Does not get much cleaner or pick me up revitalizing in the category and so the price may be steep but the quality and satisfaction run high. Drink 2023-2025. Tasted August 2023.
91 points - David Lawrason
This intriguing pet-nat has a fairly reserved yet rich nose of yellow plum, caraway, lemon, hay and vague honey. Not a lot of leesy character here. It is medium bodied - weightier than expected - with brisk acidity and effervescence. Flavours are intense, the finish is almost tannic and quite bitter. The length is excellent. Tasted Sept 2023