Organic, Biodynamic & Natural
3 products
Sparkling Wine
Chardonnay, Macabeo, Pinot Noir, Xarel-lo
Organic, Vegan-Friendly
Medium Bodied
750ml
12% alc./vol
About the Winery
Mas Codina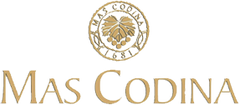 The Mas Codina estate is located in the heart of the Alt Penedès region, comprising of low-lying plains and hills between 250 and 300 metres high.
Until recently, the farm has always grown, and made a livelihood from, cereals, grapes, peaches and vegetables, as well as farm animals. Now, apart from century-old olive trees, all the land is devoted to vineyards.
Mas Codina has been in the same family for generations. They have adopted organic farming practices promoting natural processes and seeking a balanced ecosystem. All because of their love for land and tradition. There are currently 40 hectares of vineyards that are being organically farmed.
Press Reviews
Wine Align
91 points - David Lawrason
This is a quite fine, firm and elegant cava with nicely placed yellow fruit, mineral and some wet stone and light bready character. This has good character. Nicely firm and dry with a nutty, slightly bitter finish. The length is excellent. Tasted March 2022.
Value Rating: 5/5 Stars
Red Wine
Pinot Noir
Natural, Organic, Vegan-Friendly
Dry
Medium Bodied
750ml
13.5% alc./vol
About the Winery
Domaine Frédéric Brouca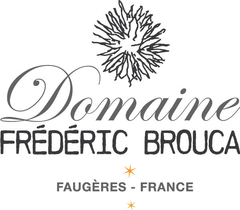 Frédéric grew up in Normandy and met his Canadian wife Elaine at university in Lille, Northern France. They live a nomadic lifestyle (Canada, India, Singapore and USA) though Frédéric spends about half of his time in Faugères. Since early age, Frédéric had a calling for farming and the fierce desire to become a winegrower. After completing a Masters Degree in Finance in 2001, Frédéric went back to college for a Sommelier diploma and started his career as a Burgundy wine broker.

In late 2012, Frédéric and Elaine were fortunate to take over 25 acres of old vines in Faugères, organically farmed for twenty years and deeply rooted in schist soils.
2013 was the inaugural vintage for Domaine Frédéric Brouca. In his modest winery in the village of Laurens, Frédéric is creating a new vision for Faugères wines; fresh, vibrant and made without artifice. Nothing revolutionary, simply returning to our grandparent's ideology of farming and winemaking to craft 'Vins Vivants'. The Faugères Appellation is in the heart of Languedoc in the Hérault department. Here, winemaking dates back to the Greek times and was developed during the Roman Era. It wasn't until the early 1900's, however, that the wines became more widely known for its unique schist soils and moderate Mediterranean climate. These villages are heavily reliant on wine as an important part of their culture and economy.
The area is stunning with mountain views and close proximity to the Mediterranean Sea (20 miles / 30 kms). Faugères has a long history of responsible farming. It boasts the highest percentage of organic vineyards for any AOC in all of France with almost 50% of farmers making the choice.
Press Reviews
Wine Align
90 points - Michael Godel
Brouca's pinot noir is called "Foulage Gaulois," literally "Gallic Treading," a reference to feet stomping grapes and history tells us the Gauls were big on the fermented stuff. Their interest goes back to the fourth century and the Romans were quite fond of their work. Fréderic's carries a seriously carbonic varietal impact with high tonality, great freshness and a piney herbal character. Quite minty evergreen and open knit though really light within its bushy parameters. Drink 2023-2025. Tasted January 2023.
90 points - John Szabo, MS
A low intervention, 'natural' pinot, unfined and unfiltered from 25 year-old organically-farmed hillside vineyards in the south of France (Faugères region) with evident spicy-herbal whole bunch (stem) inclusion in the ferment. I like the dried herb and herbal tea, pot pourri and spiced cherry chutney flavours, the zesty acids, the firm and dusty but forgiving tannins. Length and depth are solid. A well-made, innovative take on pinot noir from a region that really shouldn't be growing pinot noir, managing to maintain freshness and composure against the odds. A cool, wet growing season surely helped the liveliness along. This is well worth a look, and it's totally free from deviations. Drink or hold short term. Tasted January 2023.
Red Wine
Pinot Noir
Natural, Sustainable, Vegan-Friendly
Dry
Light Bodied
750ml
12.5% alc./vol
About the Winery
Leaning Post
A leaning post is what you find at the beginning of a row of grapes, anchoring the wires that are the frame-work for growing grapevines. It is the beginning of an obsession to translate a time and place into liquid. Leaning Post wines take you to that beginning by finding small, unique plots of land in Niagara and putting them in bottle. Because after stripping away all the fancy buildings and high-tech equipment you are left with a place on this earth that grows wine unlike any other. When you taste that in a glass you just know it. Nadia and Ilya have had to rely on the support of family, friends and financial institutions to make the dream of owning a winery a reality. Leaning Post began as a virtual winery and is so proud to now have the quaint tasting room at 1491 Hwy 8 on their home property in Winona, Ontario.
Ilya and Nadia are the brains and passion behind Leaning Post Wines. It started with a dream to take unique, interesting single vineyard blocks in Niagara and turn them into distinctive, terroir driven wines. Nadia and Ilya first met in their hometown of Winnipeg, MB where their passion for wine and each other was born.
Ilya has been a winemaker in the Niagara Region for the last 17 vintages working at Daniel Lenko Estate Winery, Foreign Affair and now at Leaning Post Wines. Ilya is also a consulting winemaker at the Good Earth Winery. Ilya's true passion in life is to make world renowned wines from Niagara that really showcase the distinct terroir that Niagara offers.