5 products
White Wine
Chenin Blanc
Organic, Vegan-Friendly
Dry
Full Bodied
750ml
13.50% alc./vol
About the Winery
Château de Parnay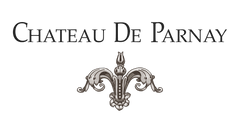 Château de Parnay is the flagship of the AOC Saumur Champigny. The property is located along the Loire river, classified as UNESCO World Heritage, on the most reputable clay and limestone terroirs of the appellation. The historic property was taken over by Mathias Levron & Régis Vincenot in 2006 with the aim of restoring the nobility of this special place.
Drawing their strength from the authenticity of their values, they now cultivate 50 hectares of vines with the aim of producing exceptional wines in a way that respects the environment. They have been certified organic since 2013 and are about to be certified biodynamic too.
The Clos of Chemin des Murs is the jewel of the property! Coming from the imagination of it's orginal owner, Antoine Cristal, this Clos was built, planted and cultivated according to an unprecedented technique. On this half hectare of Chenin Blanc, each vine was planted on the north face of a stone wall. Through a hole in the stone the vine crosses through the wall and allowing the grapes to grow facing the southern sunshine. The vine is said to have its 'foot in the cool and belly in the sun'.
Press Reviews
Wine Align
92 points - David Lawrason
This is from a leading Saumur producer of Loire chenin blanc with vines planted in calcerous clay soils near the Loire River outside of classical town. It is both rich and delicate, a juxtaposition I find in some of the world's best whites. It is not however an intense, flashy, acid and mineral driven chenin. Fermentation in neutral barrels has created a pale gold hue and softened the nose to gentle honeyed, spicy state along with ripe pear/apricot jam fruit. It is medium-full bodied, smooth and dry, almost creamy, with the grape's acidity and minerality arriving more on the finish. The complexity and length are excellent, with a touch of wood spice and bitterness as well. Tasted August 2022
94 points - John Szabo
2019: This leads with a terrific nose very much in the varietal/regional idiom, honeyed, floral, apple and lemon zest-scented, complex and exotic, not to mention stony. The palate displays a similar level of poise and composure, cool, transparent yet with a heavy freight of flavour , and terrific length. This is really quite extraordinary wine, delicious now, but surely capable of a decade or so in the cellar. Top notch. Tasted March 2019.
93 points - Michael Godel
2019: The rare and elusive 100 per cent chenin blanc from Samur makes full use of clay-calcaire-tuffeau soils for this dry and piqued white wine. So crunchy and expressive with an expansive character that fills the mouth by making contact withy every nerve and pour. Benchmark and controlled explosive example, rare or otherwise. Drink 2020-2025. Tasted March 2020.
91 points - David Lawrason
2019: It is rare to come across fine Saumur chenin, a central Loire Valley appellation overshadowed by Vouvray. This is mid-weight, dry and quite firm classic with a fairly generous nose of pear, spice, vague fresh herbs and wet stone. It becomes quite dry and somewhat grapefruity bitter on the finish, trailing solid minerality as well. Very good to excellent length. Tasted March 2020.
Red Wine, White Wine
Cabernet Franc, Carignan, Chenin Blanc, Grenache, Grenache Blanc, Macabeo, Parellada, Sumoll
Natural, Organic, Vegan-Friendly
Dry
750ml
About the Winery
Celler Escoda-Sanahuja

Joan Ramón Escoda founded Celler Escoda Sanahuja in 1999 along with his wife Mari Carmen in Conca del Barbera, Catalonia. Since then, they have been disrupting the wine industry both in their home-country and internationally.
Celler Escoda Sanahuja was one of the first wineries that, back in 2005 stopped adding sulphites to their wines. Joan Ramon has always been a radical winemaker and a grass-roots innovator. His wild enthusiasm has been fuel for the natural winemaking scene, and has also led him to, spontaneously, create the 'Brutal' movement popular in natural wine circles. These are highly individual wines reflecting their origins and their innovative winemaker.