19 products
Red Wine
Grenache, Tempranillo
Sustainable
Dry
Medium Bodied
750ml
14.5% alc./vol
About the Winery
Bodegas Exopto
Exopto is Latin for "to long for" or "to desire greatly" and it is the dream of Frenchman Tom Puyaubert and his family to endeavor to craft and assemble wines where the whole adds up to more than the sum of their parts.  Tom relocated from France to Rioja in 2000 after falling in love with the region and working for the French cooperage Saury as its Spain representative.
When Tom began Exopto, he wanted to do a project that produced wines within this historical context of Rioja - combining both worlds in a unique way.  His idea is to remain true to the blending of the principle grape varieties and to do so from the best terroirs/villages for those varieties crossing sub-regions of Rioja.   Each wine though, has a majority of a different principle grape – showcasing that variety specifically within the context of a blend.  The viticulture and winemaking model is that of the "vigneron" days – small plots of vines in the extremes, wild yeast fermentation in concrete or old oak vats and then aging in a way to showcase the fruit, minerality and terroir not the wood or aged flavours that people often associate with Rioja.
Press Reviews
Robert Parker
92 points
The very young red 2021 Bozeto de Exopto mixes Tempranillo from Ábalos and Mediterranean Garnacha from Alfaro (with 10% Graciano), and it seems very balanced, with good ripeness (14.5%), showing the Garnacha and the more austere Graciano with nice fruit and freshness. It's serious and has complexity and depth beyond its price point. It matured in a combination of concrete and oak containers for some six months. Excellent value in one of the finest vintages for this wine. 70,000 bottles produced. It was bottled in April 2022.
País
Sustainable
Dry
Medium Bodied
750ml
13% alc./vol
About the Winery
Garage Wine Co.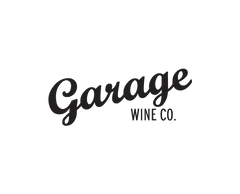 Garage Wine was literally started in a garage in 2001, by Etobicoke expat Derek Mossman and his wife Pilar Miranda. Since then, the dynamic duo handcraft wines from a series of individual vineyards located in the Maule and Itata Valleys, in the south of Santiago, Chile.
Garage Wine Co makes wines from a series of individual parcels, small lots / bottlings of 8-22 barrels that include a series of dry-farmed field-blends of Carignan, Garnacha, Monastrell, País, Cinsault and Cab Franc grown on pre-phylloxera rootstock with small farmers in the Maule and Itata. Each wine is from a 1-2 hectare parcel in a different place.
Over the years working in the community they have raised a veritable posse of vineyard hands whose skills are working the vineyards the old way / the traditional way– originario. The vineyards are on the old coastal range of mountains closer to the Pacific and have granitic soils with cracks for roots to get deep down into.
When GWCo. speaks of the provenance of these wines they mean more than just the geological terroir. Derek and Pilar think the farming practices that have evolved over generations have as much to do with the wines' personalities as the soils. All the wines are made by hand with native yeasts in small tanks, punched down manually and pressed out in a small basket press. GWCo is still very much a DIY operation and we still tow much of the crop back to the winery in trailers behind trusty pickup trucks 2,000 kilos at a time.
Press Reviews
WineAlign
91 points - Michael Godel
The 2018 país was, and I quote Garage Wine Company founder (and Oakvillean) Derek Mossman Knapp "A wine that rose from the 2017 bush fires, quickly having ascended out of the ashes as something resurrected and reinvented." The method is pressing whole clusters with stems and a co-fermented (2018) collection of país, stacked with carinena, one on top of the other. Now in 2021 it's all about the mission grape, survivor and revivalist, the stacks of fruit like lyrics, on repeat. If you say the mantra often enough it becomes bible and this grape made in this way is the lifeblood and soul of Chile's Secano Interior Cauquenes. A very instrumental red wine, comfortable, of relaxed warmth and lack of pressure that you would only expect at home, with people you love. "People can you feel it? Love is everywhere." Drink 2023-2026. Tasted February 2023.
90 points - Megha Jandhyala
Born during the pandemic, the Garage Wine Company's old-vine project is devoted to reviving previously-neglected old vines and supporting local farming communities. Founded by Mossman Knapp and Pilar Miranda, it is based in Maule, home to many dry-farmed, family-owned, old vineyards. Only about 5000 bottles of this old-vine país were made using traditional methods, including traditional dry-farming and hand-harvesting in the vineyards, and manual punchdowns and native yeast in the winery. It is a fresh, light, cheerfully fruity, wine, clean and uncluttered, with a down-to-earth, guileless charm. Red berries and herbs are joined by notes of pepper and wildflowers. The palate is medium-bodied and soft, with fine tannins, tart acids, and very good length.
Red Wine
Sangiovese
Organic, Vegan-Friendly
Dry
Medium Bodied
750ml
13% alc./vol
About the Winery
Villa Calcinaia
Villa Calcinaia is situated in the centre of Chianti Classico near the town of Greve-in-Chianti. This historic estate has been home to the Counts Capponi since 1524, and is maintained by Sebastiano Capponi and his brother Niccolo. In 1992, Count Sebastiano Capponi became the first in the history of the family to manage the winery personally, giving a new life to the vineyards and the cellar.
The family owns 200 hectares of land planted with olive trees, vines and pine trees. Organic farming is the standard at Villa Calcinaia where 75 acres of vineyard are planted with Sangiovese, Merlot, Canaiolo, Grechetto, Vernaccia, Trebbiano, and Malvasia. Through every vintage, the wines are crafted with food in mind. They are balanced, elegant, perfumed, and savoury yet refreshing with restrained vigour and intensity that ensures longevity.
Press Reviews
James Suckling
92 points
Crushed mulberries, black olives and allspice on the nose. Medium-to full-bodied with chewy tannins. Compact. Very typical for a Chianti Classico. From organically grown grapes. Drink or hold.
Red Wine
Carignan
Sustainable
Dry
Full Bodied
750ml
14.8% alc./vol
About the Winery
Bodegas Puiggròs
Since 1843, the Puiggros family has been producing wines from their own vines in the Odena region of Catalunya for the family and close friends. Over generations they had come to realize that their vineyards and techniques were something worth sharing with the world. A sincere dedication to the terroir in their zone and the indigenous varieties that grow there, allows them to constantly discover ways to unlock all of the magic that lies within their land.
Starting with conscious and clean farming in the vineyard, they hand-harvest only the best fruit for their production, and ferment each vineyard separately in varying vessels to accentuate what the vines have to show; some in stainless steel, and many in clay amphora of differing sizes. All the while seeing very little sulfur use (if any) until bottling. Puiggros is pushing the quality of northeastern Spain's wines forward, and doing so in a clean and unique way.
White Wine
Chardonnay
Sustainable
Dry
Medium Bodied
750ml
12.5% alc./vol
About the Winery
Groupe Bellene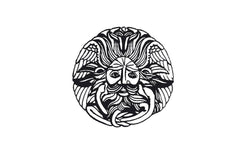 Led by Nicolas Potel in Beaune, Groupe Bellene is composed of the négociant arm Maison Roche de Bellene, the winery arm Domaine de Bellene, and a special back-vintage series under the Collection Bellenum label. 
Maison Roche de Bellene

offers a complete range of wines, with an emphasis on individual 

terroirs

 from old vines of more than 40 years

. All of the growers that Nicolas works with are either organic certified or sustainably farmed.

Domaine de Bellene represents the wines that are produced and bottled from Nicolas Potel's private vineyard holdings. 
Collection Bellenum is a back vintage series that Nicolas Potel sourced from his friends in the region, offering a magnificent selection of bottled history. The 

wines have moved only twice in their lives, from the original cellar to Potel's and now to yours!
Nicolas Potel grew up at Volnay's Domaine Pousse d'Or, where his father worked. He trained abroad and returned home in 1996 to build a négociant business and started Maison Nicolas Potel, where he sourced grapes from good parcels, often working with the growers to improve the quality. By 2002, he was making 120 wines from 50 different appellations, and the rest is history!
Press Reviews
Wine Enthusiast
91 points
This rich wine offers ripe yellow fruits and touches of vanilla. Along with its warm feeling and light acidity, it has a perfumed character that makes it exciting as well as drinkable. — ROGER VOSS
Wine Align
90 points - Michael Godel
In the Bellene pantheon Cuvée Réserve takes a half step up from old vines though the plants for this effort are in fact in the 48 year-old range so quite experienced as far as that is concerned. Picked early in the first two weeks of September and though only five per cent new wood is used there is quite a velvet of richness in this wine. Mostly fruit derived in a pulpy to fleshy consort, quite impressive actually and yet acids are no more than of a medium kind. Almost exotic flavours abound, mango and guava come to mind indicating the best years for this wine will be the earliest, beginning straight away. Drink 2023-2025. Tasted January 2023.
Red Wine
Grenache, Syrah
Vegan-Friendly
Dry
Residual Sugar: 2 g/l
Full Bodied
750ml
14.20% alc./vol
About the Winery
Domaine Autrand
Christine Aubert and her son Aurélien, wine-makers in Vinsobres, at the heart of the Drôme Provençale, welcome you to their family estate. As a 80Ha estate, the Autrand Wine Cellar produces AOC Vinsobres (Côtes du Rhône vintage since 2006), Côtes du Rhône Villages AOC and Côtes du Rhône AOC in each color. Vinsobres, another little known Southern Rhône commune was awarded 'Cru' status in 2006. It's relative anonymity outside France ensures exceptional value.