3 products
Red Wine, Rosé Wine, White Wine
Barbera, Cerasuolo d'Abruzzo, Chardonnay, Colombard, Garganega, Glera, Grenache, Gros Manseng, Pinot Bianco, Piquepoul Blanc, Sangiovese, Sousón
Sustainable, Vegan-Friendly
750ml
About the Winery
Azienda Agricola Tessari
The Tessari family have Soave in their blood. For three generations they have been extracting delectable wine from the well cared for vines of their Monteforte d'Alpone vineyards. With only a little over a hectare of Garganega grapes in the prestigious volcanic solis of Soave Classico, Antonio Tessari hand dug his cellar back in 1933 and started the legacy that continues today with his grandchildren: Germano, Antonio and Cornelia.
From vineyard to bottle, these three siblings oversee it all; with unwavering respect for tradition, quality and passion for the art of winemaking. The volcanic soils of the hillside are rich with basaltic rocks and clays, which guarantees the health of the plant and the promotes the mineral and floral aromas that are characteristic of the Garganega grape. Truly artisanal wine making at it's best.
Bodegas Puiggròs
Since 1843, the Puiggros family has been producing wines from their own vines in the Odena region of Catalunya for the family and close friends. Over generations they had come to realize that their vineyards and techniques were something worth sharing with the world. A sincere dedication to the terroir in their zone and the indigenous varieties that grow there, allows them to constantly discover ways to unlock all of the magic that lies within their land.
Starting with conscious and clean farming in the vineyard, they hand-harvest only the best fruit for their production, and ferment each vineyard separately in varying vessels to accentuate what the vines have to show; some in stainless steel, and many in clay amphora of differing sizes. All the while seeing very little sulfur use (if any) until bottling. Puiggros is pushing the quality of northeastern Spain's wines forward, and doing so in a clean and unique way.
Celler La Vinyeta

La Vinyeta is a relatively new company, established in 2002 in the centre of the Alt Empordà region, in Mollet de Peralada, a township devoted to the cultivation of vineyards and olive trees. The project started with the acquisition of a couple of old stocks, between 55 and 80 years old, of the Samsó and Garnacha varieties. Since then more vines have been planted, and La Vinyeta cultivates a total of thirty hectares.
In 2009, La Vinyeta became one of the first wineries to adopt Integrated Production, an environmentally friendly cultivation system. The team at La Vinyeta possesses an innovative spirit and likes to share with others their knowledge of wine and the wild landscape that surrounds them.
Conti Riccati
Conti Riccati is located in the rolling hills outside of Castelfranco, Veneto; in the province of Treviso. Their vineyards extend along 20 hectares inside a bigger property that has belonged to the Riccati family since the 14th century.
Valperto Azzoni, his wife along and their four children are the direct descendants of the Riccati family and have the same enthusiasm and respect for the land, that their ancestors had in the past.
Conti Riccati grows mostly Glera, Pinot Gris and Pinot Noir though they are most known for their Prosecco.
​The winemaker, Salvatore Lovo and the agronomist, Giovanni Pascarella take great pride in making the wines and tending the vineyards for the family. They practice sustainable viticulture and are currently in organic conversion.
Cortonesi

"I'm a lucky man who has been given the opportunity to realize my dream and continue my family's efforts making wine in the land where I was born." – Tommaso Cortonesi
Tommaso is third-generation winemaker at Cortonesi that owns some of the most prized vineyards in the north and south-east of Montalcino. Favourable geography, rocky soils, and ingenious winemaking all come together to create some of the region's deepest and most elegant Brunello wines. 
The Cortonesi family has been making wine since the 1970s. At first, wines were made to be enjoyed by family, friends and neighbours, but then in 1985, Cortonesi had gained enough traction within their community that they began to offer their wines commercially. Today, Cortonesi remains a family business that continues to work according to tradition, while employing modern technologies to the enhance the quality of their production. 

Lovers of Sangiovese must experience "La Mannella", a collection of wines exclusively sourced from Cortonesi's private vine land. This farm covers 56 hectares, eight of which are devoted to the production of some of the world's most coveted and age-worthy Brunello di Montalcino. 

Coto de Gomariz
Ricardo Carreiro founded Coto de Gomariz in the seventies, when he managed to return to his land after emigrating to South America like so many other Galicians. His dream was to make wines and restore Gomariz's prestige as a historical vineyard. Known as the "Golden Mile" of the Ribeiro since the 10th century, Gomariz is the oldest Viticultural Reserve in the Iberian Peninsula and has exceptional characteristics for growing grapes.
Domaine Louis Moreau
Winemaker Louis Moreau is the master of the Chablis terroir, where he bottles 100% Chardonnay wines from all four levels of appellation: Petit Chablis, Chablis, Chablis Premier Crus and Chablis Grands Cru.
The Domaine owns parcels in five of the seven Grands Cru climats, and works with many plots throughout the region in a sustainable manner. The most prestigious of its wines is the monopole Chablis Grand Cru 'Clos des Hospices' dans Les Clos AOC 2016, acquired by the Moreau family in 1904.
Louis Moreau, who has been leading the domaine since 1994, produces wines with a unique style. Louis Moreau studied oenology-viticulture at Fresno State University and worked at different Californian wineries before he took over the Domaine's operations in 1994, representing the family's sixth generation of vignerons.
Fabulas

Fabulas is a collaboration between a group of farmers, friends and a fabulous winemaker. The vineyards of Fabulas winery are located in the municipality of Pretoro (602 m a.s.l.) in the Majella National Park. Even though the vinelands are only 35km away from the Adriatic sea, its influence is almost entirely blocked by the mountain ranges that surround the property. Although Abruzzo is a wine region often misunderstood, Fabulas, along with a few other noteworthy producers, have been elevating Abruzzo wines through quality growing practices and stellar winemaking.
The wines of Fabulas and their labels represent a journey through history, traditions and values – their collection of seven low-intervention wines are inspired by the local folklores of Abruzzo, each bottle portrays one of the seven women warriors who once gracefully served the region.
Kellerei Bozen - Cantine Bolzano

Cantina Bolzano, based in the town of Bolzano, traces its roots to two of Alto Adige's most historic cooperatives: Santa Magdalena, est. 1930 and Cantina Gries, est. 1908. After deciding to merge in 2001, Cantina Bolzano was created. Bolzano is located in the middle of a valley basin surrounded by hilly vineyards that grow from 200 meters above sea level up to 1000. North and south meet in this valley, and the sun warms the stony soils with its pronounced diurnal temperatures, protecting the vines from the cold.
The average growers' plots in Sudtirol averages only approx. 1 hectare, and the area, with its famed reputation and steep slopes, is an expensive area to farm. The member of Bolzano (approx. 300 in all) own many of the best vineyards throughout the region, including the Valle Isarco, and pool their resources to create top quality wines. And while no grower is certified organic, many practice organic viticulture and all of them adhere to natural practices in their vineyards. Most growers have lived on their farms with their families for generations. They protect their land and cultivate their vineyards as they have done for generations with total respect of the environment where they live.
Lionel Osmin & Cie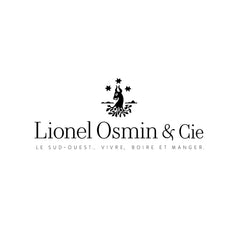 Lionel Osmin & Cie started out with just a group of friends with the same keen passion, with the same love for wines from the South West. Then they had an idea to achieve what nobody had ever done before: to create a quality wine-broking house based on South Western wines following the example of other regions such as Burgundy or the Rhône.
With that founding principle, Lionel Osmin & Co was therefore created under the leadership of Lionel boasting the discovery of the unique wines and vineyards of this region. From Jurançon to Cahors, from Gaillac to Bergerac, passing through Marcillac, Lionel Osmin & Co has become the sole transversal signature of the wines from the South West and their vineyards whose secrets which are yet to be discovered!
The result is a range of wines whose characteristics are faithful to the region and which are made to share the joy of discovering the vines and wines that are enjoyed and loved.
Réva
Hailing from Piedmont, the northwest corner of Italy, Réva has a dynamic relationship with tradition: respect without excessive obedience, knowledge without stuffiness. This attitude is reflected in the search for a personal style that is free to communicate their character through the extraordinary expressive possibilities of the Langhe and the Barolo area.
The winery focuses on producing wines of excellence with great attention paid to the particular characteristics of each grape variety and the utmost respect for diversity. All the vineyards are cultivated organically and monitored directly by the winery team.
The winery's roots go back to 1867 however In 2010 the winery underwent a thorough reconstruction and the acclaimed Gianluca Colombo became head oenologist. Despite his youth, Gianluca has a great deal of experience and in 2014, received the Premio Gambelli award – a prestigious award for winemakers under 35.

Red Wine, White Wine
Chardonnay, Pinot Noir
Sustainable, Vegan-Friendly
Light Bodied
750ml
About the Winery
Pearce Family Wines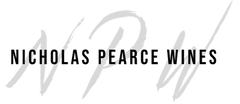 In the early 2000's Nicholas Pearce was exposed to the garagiste movement in Bordeaux and was particularly inspired by négociants like Jean Luc Thunevin (Saint Emilion), James Sichel (Margaux) and Nicolas Potel (Beaune) from Burgundy.
After returning home to Ontario and starting his own wine company, he has had a hand in making 10+ wines in two hemispheres, 3 countries and 5 different appellations since the 2013 vintage.
Red Wine
Carignan, Cinsault, Grenache, Syrah
Sustainable, Vegan-Friendly
750ml
About the Winery
Domaine Frédéric Brouca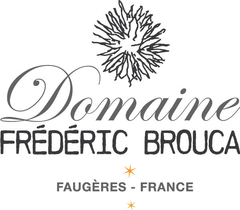 Frédéric grew up in Normandy and met his Canadian wife Elaine at university in Lille, Northern France. They live a nomadic lifestyle (Canada, India, Singapore and USA) though Frédéric spends about half of his time in Faugères. Since early age, Frédéric had a calling for farming and the fierce desire to become a winegrower. After completing a Masters Degree in Finance in 2001, Frédéric went back to college for a Sommelier diploma and started his career as a Burgundy wine broker.

In late 2012, Frédéric and Elaine were fortunate to take over 25 acres of old vines in Faugères, organically farmed for twenty years and deeply rooted in schist soils.
2013 was the inaugural vintage for Domaine Frédéric Brouca. In his modest winery in the village of Laurens, Frédéric is creating a new vision for Faugères wines; fresh, vibrant and made without artifice. Nothing revolutionary, simply returning to our grandparent's ideology of farming and winemaking to craft 'Vins Vivants'. The Faugères Appellation is in the heart of Languedoc in the Hérault department. Here, winemaking dates back to the Greek times and was developed during the Roman Era. It wasn't until the early 1900's, however, that the wines became more widely known for its unique schist soils and moderate Mediterranean climate. These villages are heavily reliant on wine as an important part of their culture and economy.
The area is stunning with mountain views and close proximity to the Mediterranean Sea (20 miles / 30 kms). Faugères has a long history of responsible farming. It boasts the highest percentage of organic vineyards for any AOC in all of France with almost 50% of farmers making the choice.