3 products
Red Wine, White Wine
Chardonnay, Pinot Noir
Sustainable, Vegan-Friendly
Light Bodied
750ml
About the Winery
Pearce Family Wines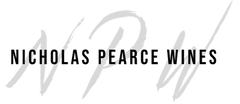 In the early 2000's Nicholas Pearce was exposed to the garagiste movement in Bordeaux and was particularly inspired by négociants like Jean Luc Thunevin (Saint Emilion), James Sichel (Margaux) and Nicolas Potel (Beaune) from Burgundy.
After returning home to Ontario and starting his own wine company, he has had a hand in making 10+ wines in two hemispheres, 3 countries and 5 different appellations since the 2013 vintage.
Red Wine, White Wine
Chenin Blanc, Cinsault, Pinot Gris, Pinot Noir, Syrah
Sustainable
Dry
750ml
About the Winery
Pearce Predhomme

Pearce Predhomme is a collaboration of like-minded individuals from around the globe. Founded with a mission to build and import wines from our favourite appellations while offering an unequaled value/quality ratio for the sommeliers & wine buyers in Ontario. This is a project between Toronto Sommelier and entrepreneur Will Predhomme and Ontario wine importer Nicholas Pearce they have partnered with Radford Dale in South Africa and NorthWest Wine Co. in Oregon to create these special cuvées.
Red Wine
Pinot Noir
Sustainable
Dry
Residual Sugar: 2.00 g/l
Medium Bodied
750ml
13.50% alc./vol
About the Winery
Groupe Bellene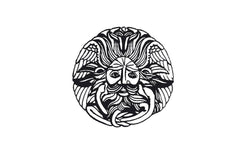 Led by Nicolas Potel in Beaune, Groupe Bellene is composed of the négociant arm Maison Roche de Bellene, the winery arm Domaine de Bellene, and a special back-vintage series under the Collection Bellenum label. 
Maison Roche de Bellene

offers a complete range of wines, with an emphasis on individual 

terroirs

 from old vines of more than 40 years

. All of the growers that Nicolas works with are either organic certified or sustainably farmed.

Domaine de Bellene represents the wines that are produced and bottled from Nicolas Potel's private vineyard holdings. 
Collection Bellenum is a back vintage series that Nicolas Potel sourced from his friends in the region, offering a magnificent selection of bottled history. The 

wines have moved only twice in their lives, from the original cellar to Potel's and now to yours!
Nicolas Potel grew up at Volnay's Domaine Pousse d'Or, where his father worked. He trained abroad and returned home in 1996 to build a négociant business and started Maison Nicolas Potel, where he sourced grapes from good parcels, often working with the growers to improve the quality. By 2002, he was making 120 wines from 50 different appellations, and the rest is history!