8 products
White Wine
Marsanne
Organic, Sustainable, Vegan-Friendly
Dry
Full Bodied
750ml
13.20% alc./vol
About the Winery
Mas Carlot
Mas Carlot is situated in the south of the Rhône Valley, extending across 76 hectares of pebbly land southeast of Nîmes. Originally a 17th century farm, this beautiful estate was resurrected in the 1960's by the Blanc family—it is currently run Cyril Mares of the neighbouring and equally reputable property, Mas Bressades.

The appellation of Costières de Nîmes used to be considered part of eastern Languedoc but the climate, soil, topography and wine are far closer to those just over the river in the Southern Côtes du Rhône. It is now a region very much on the up and is widely recognized as a great source of excellent value wine.
White Wine
Clairette, Grenache Blanc, Marsanne, Picpoul
Organic, Vegan-Friendly
Dry
Full Bodied
750ml
13.50% alc./vol
About the Winery
Château de Montfaucon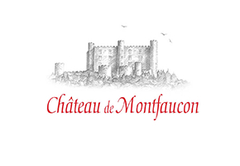 Just across the Rhone river from the beautiful vineyards of Chateauneuf-du-Pape, the Lirac appellation extends itself on the low hills alongside the river. The history of Château de Montfaucon dates back to the 11th century when the castle's first tower was built. The castle's role in history was strategic; the Rhône River was the border between the French Kingdom and the Holy Roman German Empire. Montfaucon was one of many castles and fortresses along the Rhône River constructed to guard the border.
Rodolphe de Pins took over the family estate of Montfaucon in 1995 and subsequently rebuilt the winery and began practicing sustainable agriculture. He honed his winemaking skills in Barossa at Henschke and Vieux Telegraphe in Châteauneuf du Pape before returning to Lirac, so needless to say, his familiarity with the local varieties is well established.
Press Reviews
Wine Align
92 points - Michael Godel
Comtesse Madeleine may not be a Rhône original out of the Lirac appellation but my if it does not strike as something profound. The blend is 40 per cent each marsanne and clairette with (10) grenache blanc (plus perhaps a splash of picpoul) for a devilishly flinty white with a veritable scent of animal musk, like porchetta releasing that tell-tale aroma just after the skin begins to render at heat. This is the real deal in French white wine for which the blending process and subsequent elévage can pull out meaning to change the way wine will speak to those that are listening. Intently in this case and for great reason. Drink 2023-2026. Tasted February 2023.
92 points - Sarah d'Amato
A lively and characterful blend of marsanne, clairette and grenache blanc. Expressive and concise with freshness created through a combination of acidity and minerality. Features notes of rosebud, honeysuckle and ginger spice along with thyme, pear, lanolin, fresh fig and lemon. A compelling assemblage that brings new dimension and complexity through a succession of undulating sensorial waves. Honestly made with a light-handed touch. Balanced and lengthy. Tasted February 2023.
91 points - Megha Jandhyala
This is an aromatically expressive blend of clairette, grenache blanc, marsanne, and picpoul, from Lirac, an appellation that lies just across the Rhône river from famed Châteauneuf-du-Pape. I really like its glossy, smooth texture and flavours of apricots, lemons, and grapefruits, alongside subtle notes of vanilla and wet stones. The palate is integrated and balanced, with a sense of both richness and freshness. The finish is graceful and long-lasting. Tasted February 2023 by Critic Understudy Megha Jandhyala.
Decanter
90 points
Distinctly nutty from the oak, macadamia, gently grilled elements to the fruit. Good acidity. Little touch of honeycomb on the finish. Acidity is balanced. Drinking window 2020 - 2022.
White Wine
Clairette, Marsanne, Vermentino, Viognier
Biodynamic, Natural, Sustainable, Vegan-Friendly
Dry
Light Bodied
750
13% alc./vol
About the Winery
Domaine Viret
In a magical place steeped in history, Saint-Maurice, in the Rhone Valley. Advocates of the principles of organic and biodynamic agriculture, the Viret family has chosen to employ a particular form of natural viticulture throughout their estate. Known as "cosmoculture®", this is based on cosmotelluric exchanges. Everything is organised in such a way that both vines and wines are able draw on their own natural defences.
Work in the vineyards focuses on reorganising the magnetic field and on the application of homeopathic and naturals preparations made from rocks and plants that are often found in the vineyards. Alain, Philippe's father, built the winery on an ancient Roman site around an underground spring which they believe energises the vineyards and the winery.