5 products
White Wine
Malvasía, Sauvignon Blanc
Biodynamic, Natural, Organic, Vegan-Friendly
Dry
Light Bodied
750ml
12% alc./vol
About the Winery
Fattoria di Sammontana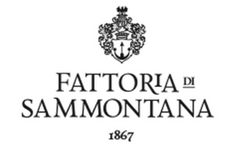 The vineyards of Fattoria di Sammontana are located along the hills that border the Arno River, 20km to the south west of Florence. Today, the family - now in its fourth generation - runs the farm according to organic and biodynamic practices, with the intent to fully preserve and sustain the traditions and winemaking history of the land. The property and its 12th century Romanesque church, were once the property of the Medici family.
White Wine
Macabeo, Malvasía
Organic, Sustainable
Dry
Residual Sugar: 1 g/l
Light Bodied
750ml
12.5% alc./vol
About the Winery
Celler La Vinyeta

La Vinyeta is a relatively new company, established in 2002 in the centre of the Alt Empordà region, in Mollet de Peralada, a township devoted to the cultivation of vineyards and olive trees. The project started with the acquisition of a couple of old stocks, between 55 and 80 years old, of the Samsó and Garnacha varieties. Since then more vines have been planted, and La Vinyeta cultivates a total of thirty hectares.
In 2009, La Vinyeta became one of the first wineries to adopt Integrated Production, an environmentally friendly cultivation system. The team at La Vinyeta possesses an innovative spirit and likes to share with others their knowledge of wine and the wild landscape that surrounds them.