6 products
Sparkling Wine
Chardonnay, Macabeo, Pinot Noir, Xarel-lo
Organic, Vegan-Friendly
Medium Bodied
750ml
12% alc./vol
About the Winery
Mas Codina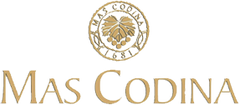 The Mas Codina estate is located in the heart of the Alt Penedès region, comprising of low-lying plains and hills between 250 and 300 metres high.
Until recently, the farm has always grown, and made a livelihood from, cereals, grapes, peaches and vegetables, as well as farm animals. Now, apart from century-old olive trees, all the land is devoted to vineyards.
Mas Codina has been in the same family for generations. They have adopted organic farming practices promoting natural processes and seeking a balanced ecosystem. All because of their love for land and tradition. There are currently 40 hectares of vineyards that are being organically farmed.
Press Reviews
Wine Align
91 points - David Lawrason
This is a quite fine, firm and elegant cava with nicely placed yellow fruit, mineral and some wet stone and light bready character. This has good character. Nicely firm and dry with a nutty, slightly bitter finish. The length is excellent. Tasted March 2022.
Value Rating: 5/5 Stars
White Wine
Macabeo, Malvasía
Organic, Sustainable
Dry
Residual Sugar: 1 g/l
Light Bodied
750ml
12.5% alc./vol
About the Winery
Celler La Vinyeta

La Vinyeta is a relatively new company, established in 2002 in the centre of the Alt Empordà region, in Mollet de Peralada, a township devoted to the cultivation of vineyards and olive trees. The project started with the acquisition of a couple of old stocks, between 55 and 80 years old, of the Samsó and Garnacha varieties. Since then more vines have been planted, and La Vinyeta cultivates a total of thirty hectares.
In 2009, La Vinyeta became one of the first wineries to adopt Integrated Production, an environmentally friendly cultivation system. The team at La Vinyeta possesses an innovative spirit and likes to share with others their knowledge of wine and the wild landscape that surrounds them.
Orange Wine
Grenache Blanc, Macabeo, Parellada
Natural, Vegan-Friendly
Dry
Medium Bodied
750ml
About the Winery
Celler Escoda-Sanahuja

Joan Ramón Escoda founded Celler Escoda Sanahuja in 1999 along with his wife Mari Carmen in Conca del Barbera, Catalonia. Since then, they have been disrupting the wine industry both in their home-country and internationally.
Celler Escoda Sanahuja was one of the first wineries that, back in 2005 stopped adding sulphites to their wines. Joan Ramon has always been a radical winemaker and a grass-roots innovator. His wild enthusiasm has been fuel for the natural winemaking scene, and has also led him to, spontaneously, create the 'Brutal' movement popular in natural wine circles. These are highly individual wines reflecting their origins and their innovative winemaker.