Discover our finest and rarest artisanal wines from the world's most coveted producers and wine regions.
---
2 products
Red Wine
Nebbiolo
Biodynamic, Natural, Organic, Vegan-Friendly
Dry
Medium Bodied
750ml
14% alc./vol
About the Winery
Punset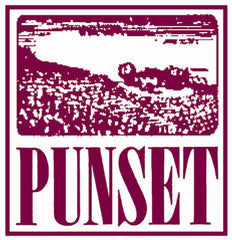 Punset is an innovator when it comes to organic wine. Inheriting the estate in 1982, Marina Marcarino is a fifth generation winemaker, and she took her estate to the future whilst preserving age-old traditions.
She transformed all 20 hectares of her land into a fully organic vineyard during a time where major producers of Barolo and Barbaresco were abandoning tradition to compete commercially. Instead of following the trend, she struck out on her own, and made wines that resonated with her past and passions. Known for the very first certified organic Barbaresco of Italy, Marina continues to show the world that you can preserve tradition and think of the future simultaneously.
Press Reviews
James Suckling
92 points
This is tasting beautifully now with strawberry, cedar, and hazelnut character. It's medium-bodied with firm tannins that need to soften. But very pretty already. Drinkable now, but better in two or three years. Try after 2024.
Wine Enthusiast
90 points
Blue flower, underbrush and wild herb aromas mix with a whiff of tobacco. Racy and linear, the palate offers sour cherry, star anise and a hint of rusted iron alongside taut, close-grained tannins that leave a drying finish.
Wine Align
93 points - Michael Godel
Wildly aromatic of wild strawberry and sweet bitters liqueur. Highly glycerin and textural with grippy and elastic stretched tannins. A huge Neive Barbaresco with time definitely secure on its side. Drink 2022-2030. Tasted January 2020.
White Wine
Riesling
Biodynamic, Organic, Vegan-Friendly
Dry
Residual Sugar: 5 g/l
Light Bodied
750ml
12.5% alc./vol
About the Winery
Domaine Muré
The Muré family has been winegrowers in the region of Rouffach since 1650. In 1935, Alfred Muré, René's grandfather, bought 32 acres of family-monopole vineyard name Clos St. Landelin, an area that has been described as the best of Alsace Grand Cru since the 7th Century.
Today, René Muré, the 11th generation of the family, along with his children, Véronique and Thomas, are responsible for running their exceptional Grand Cru vineyard and neighbouring terroirs using biodynamic methods. Until this day, they persist in hand-picking every single grape, and focus on crafting wines that preserve the family's credo. The resulting wines are some of Alsace's finest – powerful, elegant, and age-worthy.
Press Reviews
James Suckling
96 points
Where is the lobster? The very complex mirabelle-tart and spice nose pulls you into this stunning dry riesling that beautifully balances vibrant acidity and ripeness that borders on the exotic. Very straight and long finish that's got a lot of mineral subtlety. From biodynamically grown grapes with Demeter certification. Drink or hold.