5 products
White Wine
Pinot Gris
Sustainable, Volcanic
Dry
Medium Bodied
750ml
13% alc./vol
About the Winery
Pearce Family Wines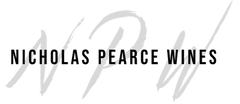 In the early 2000's Nicholas Pearce was exposed to the garagiste movement in Bordeaux and was particularly inspired by négociants like Jean Luc Thunevin (Saint Emilion), James Sichel (Margaux) and Nicolas Potel (Beaune) from Burgundy.
After returning home to Ontario and starting his own wine company, he has had a hand in making 10+ wines in two hemispheres, 3 countries and 5 different appellations since the 2013 vintage.
Pearce Predhomme

Pearce Predhomme is a collaboration of like-minded individuals from around the globe. Founded with a mission to build and import wines from our favourite appellations while offering an unequaled value/quality ratio for the sommeliers & wine buyers in Ontario. This is a project between Toronto Sommelier and entrepreneur Will Predhomme and Ontario wine importer Nicholas Pearce they have partnered with Radford Dale in South Africa and NorthWest Wine Co. in Oregon to create these special cuvées.
Press Reviews
Wine Align
90 points - John Szabo, MS
A properly lean and stony, white fleshed orchard fruit-flavoured pinot gris from the Willamette from Toronto locals Nicholas Pearce and Will Predhomme. I like the lean, slightly saline cool fruit profile, and the lingering finish - complexity is impressive in the price category. Well made and worth a look. Tasted June 2023.
90 points - David Lawrason
This pours pale lemon. The nose is subtle yet quite alluring with peach, elderflower, vanilla, lemon and fine lees. It is medium weight, fresh and vibrant yet just off dry creating a honeysuckle effect. In its youth it is showing a touch of CO2 spritz that should dissipate by 2024. There is good fruit presence here with very good to excellent length. Tasted June 2023
90 points - Michael Godel
Top fruit vintage no doubt for this pinot gris and yet the salty Willamette streak runs through like a vein cutting the flesh of pear and white peach. A really satisfying glass of white wine is just this though admittedly not as complex as might have been expected. No matter because the quench factor runs perfectly high. Drink 2023-2025. Tasted June 2023.
White Wine
Clairette, Grenache Blanc, Marsanne, Picpoul
Organic, Vegan-Friendly
Dry
Full Bodied
750ml
13.50% alc./vol
About the Winery
Château de Montfaucon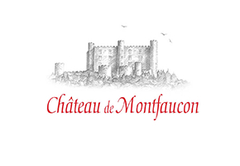 Just across the Rhone river from the beautiful vineyards of Chateauneuf-du-Pape, the Lirac appellation extends itself on the low hills alongside the river. The history of Château de Montfaucon dates back to the 11th century when the castle's first tower was built. The castle's role in history was strategic; the Rhône River was the border between the French Kingdom and the Holy Roman German Empire. Montfaucon was one of many castles and fortresses along the Rhône River constructed to guard the border.
Rodolphe de Pins took over the family estate of Montfaucon in 1995 and subsequently rebuilt the winery and began practicing sustainable agriculture. He honed his winemaking skills in Barossa at Henschke and Vieux Telegraphe in Châteauneuf du Pape before returning to Lirac, so needless to say, his familiarity with the local varieties is well established.
Press Reviews
Wine Align
92 points - Michael Godel
Comtesse Madeleine may not be a Rhône original out of the Lirac appellation but my if it does not strike as something profound. The blend is 40 per cent each marsanne and clairette with (10) grenache blanc (plus perhaps a splash of picpoul) for a devilishly flinty white with a veritable scent of animal musk, like porchetta releasing that tell-tale aroma just after the skin begins to render at heat. This is the real deal in French white wine for which the blending process and subsequent elévage can pull out meaning to change the way wine will speak to those that are listening. Intently in this case and for great reason. Drink 2023-2026. Tasted February 2023.
92 points - Sarah d'Amato
A lively and characterful blend of marsanne, clairette and grenache blanc. Expressive and concise with freshness created through a combination of acidity and minerality. Features notes of rosebud, honeysuckle and ginger spice along with thyme, pear, lanolin, fresh fig and lemon. A compelling assemblage that brings new dimension and complexity through a succession of undulating sensorial waves. Honestly made with a light-handed touch. Balanced and lengthy. Tasted February 2023.
91 points - Megha Jandhyala
This is an aromatically expressive blend of clairette, grenache blanc, marsanne, and picpoul, from Lirac, an appellation that lies just across the Rhône river from famed Châteauneuf-du-Pape. I really like its glossy, smooth texture and flavours of apricots, lemons, and grapefruits, alongside subtle notes of vanilla and wet stones. The palate is integrated and balanced, with a sense of both richness and freshness. The finish is graceful and long-lasting. Tasted February 2023 by Critic Understudy Megha Jandhyala.
Decanter
90 points
Distinctly nutty from the oak, macadamia, gently grilled elements to the fruit. Good acidity. Little touch of honeycomb on the finish. Acidity is balanced. Drinking window 2020 - 2022.
Red Wine
Pinot Noir
Sustainable
Dry
Medium Bodied
750ml
13% alc./vol
About the Winery
Groupe Bellene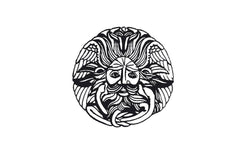 Led by Nicolas Potel in Beaune, Groupe Bellene is composed of the négociant arm Maison Roche de Bellene, the winery arm Domaine de Bellene, and a special back-vintage series under the Collection Bellenum label. 
Maison Roche de Bellene

offers a complete range of wines, with an emphasis on individual 

terroirs

 from old vines of more than 40 years

. All of the growers that Nicolas works with are either organic certified or sustainably farmed.

Domaine de Bellene represents the wines that are produced and bottled from Nicolas Potel's private vineyard holdings. 
Collection Bellenum is a back vintage series that Nicolas Potel sourced from his friends in the region, offering a magnificent selection of bottled history. The 

wines have moved only twice in their lives, from the original cellar to Potel's and now to yours!
Nicolas Potel grew up at Volnay's Domaine Pousse d'Or, where his father worked. He trained abroad and returned home in 1996 to build a négociant business and started Maison Nicolas Potel, where he sourced grapes from good parcels, often working with the growers to improve the quality. By 2002, he was making 120 wines from 50 different appellations, and the rest is history!
Press Reviews
Wine Align
91 points - David Lawrason
This is an utterly charming, easy drinking and refined pinot. The hot 2018 vintage has layered in some ripeness with fine aromas of red cherry/raspberry compote, fine shrubby, foresty notes, and subtle oak spice. It is light to medium bodied, very smooth with fine tannin. The length is very good to excellent. Such poise and balance. Best now to 2023. Tasted June 2021.
90 points - Michael Godel
Nothing quite like a "normal" year to craft the most getable and crushable Bourgogne at the behest and passionate hands of Nicolas Potel. Old vines are in the 45 to 50 year range in highest of high density plantings harvested at a "normal" time in this post-modernist, climate adjusted period. That being the 5th to the 13th of September and fruit already ripe, burning the brix and phenol candle at both ends. Nose in to the promise of violets and roses, dive in for crunchy red fruit and some pretty solid tannins. That early yet necessary pick preserved acids with much to say in a pinot noir as tart and spirited as it is enriching of spirit. Despite the high drink-ability factor the structural parts creep up so wait a year for this to settle further. Drink 2022-2025. Tasted June 2021.
90 points - Sara d'Amato
Lovely, bright, crunchy and lively, this entry level Bourgogne from Roche de Bellene rarely disappoints. With a fine, elegant, and well-integrated oak treatment and an invitingly silky texture, this pinot noir is notably compelling and delivers solid value. Excellent length. Tasted June 2021.
Red Wine
Biodynamic, Natural, Sustainable, Vegan-Friendly
Dry
Light Bodied
750ml
12% alc./vol
About the Winery
Abbia Nòva

Located in the town of Pilio, about thirty miles east of Rome, Abbia Nova is the project of cousins Daniele and Pierluca Proietti. They farm 7 hectares of vines, mostly inherited from Daniele's father, with many of the vines being indigenous varietals to the area. Some of these vines are at least eighty years old.
The cousins follow a combination of natural and traditional methods both in the vineyards and in the cellar, starting with organic and then moving to biodynamic principles. They avoid treatments like sulphur and copper and instead use natural resistance methods that they produce themselves. Their wines are vegan-friendly and organic certified from vintage 2020 on.