Domaine de Bellene Special Offer
Pre-Ordering is now closed!
These products will be available to order as part of a special LCBO feature on September 14th. Please feel free to contact us at info@npwines.com if you need any assistance locating stock.

The domaine de Bellene is situated in the city center of Beaune in Burgundy France, where Nicolas Potel runs a successful winery and négociant operation. Nicolas is widely respected for his unrivalled local network, savvy salesmanship, and winemaking genius. Every wine in this offer comes from Nicolas' own vineyards, which are situated in Santenay, Saint Romain, Volnay, Beaune, Nuits Saint Georges and Vosne Romanée. Wines bottled under the Domaine de Bellene label – Bellene being a pre-Medieval name for Beaune, are made from old, well-established vines using biodynamic methods and low-intervention practices. 

About the vintage: A difficult vintage to say the least, but not one without merit. The region suffered reduced yields from spring frosts and a cool summer, meaning this vintage would have to be won through hard work in the vineyard and in the winery. This is a year of smaller quantities of fresh, refined and thoughtful wines from a full range of climats. A return to a cooler vintage, compared to recent years, will be sure to delight classic Burgundy lovers who favour elegance and finesse.

Now the time is yours to journey through the most original expressions of Pinot Noir and Chardonnay from some of Burgundy's finest climats – the region's most exceptional vineyard sites. Beaune Voyage! 
---
1 product
White Wine
Chardonnay
Sustainable
Dry
Residual Sugar: 2 g/l
Full Bodied
750ml
13.00% alc./vol
About the Winery
Groupe Bellene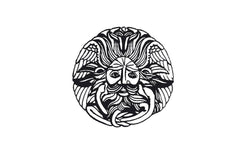 Led by Nicolas Potel in Beaune, Groupe Bellene is composed of the négociant arm Maison Roche de Bellene, the winery arm Domaine de Bellene, and a special back-vintage series under the Collection Bellenum label. 
Maison Roche de Bellene

offers a complete range of wines, with an emphasis on individual 

terroirs

 from old vines of more than 40 years

. All of the growers that Nicolas works with are either organic certified or sustainably farmed.

Domaine de Bellene represents the wines that are produced and bottled from Nicolas Potel's private vineyard holdings. 
Collection Bellenum is a back vintage series that Nicolas Potel sourced from his friends in the region, offering a magnificent selection of bottled history. The 

wines have moved only twice in their lives, from the original cellar to Potel's and now to yours!
Nicolas Potel grew up at Volnay's Domaine Pousse d'Or, where his father worked. He trained abroad and returned home in 1996 to build a négociant business and started Maison Nicolas Potel, where he sourced grapes from good parcels, often working with the growers to improve the quality. By 2002, he was making 120 wines from 50 different appellations, and the rest is history!
Press Reviews
WineAlign
95 Points - David Lawrason
This is a classic Meursault in so many ways. First, the nose is all about layers of complexity with pear flan, hazelnut, light toast and fine brown cinnamon/nutmeg spice. It is full bodied, rich and fleshy but the acid core is terrific and well integrated. And despite all the largesse it maintains a sense of delicacy and minerality. This is so well focused and the length is outstanding