CRAIGLEITH SKI CLUB LADIES DAY
3 products
Sparkling Wine
Chardonnay, Macabeo, Pinot Noir, Xarel-lo
Organic, Vegan-Friendly
Medium Bodied
750ml
12% alc./vol
About the Winery
Mas Codina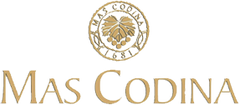 The Mas Codina estate is located in the heart of the Alt Penedès region, comprising of low-lying plains and hills between 250 and 300 metres high.
Until recently, the farm has always grown, and made a livelihood from, cereals, grapes, peaches and vegetables, as well as farm animals. Now, apart from century-old olive trees, all the land is devoted to vineyards.
Mas Codina has been in the same family for generations. They have adopted organic farming practices promoting natural processes and seeking a balanced ecosystem. All because of their love for land and tradition. There are currently 40 hectares of vineyards that are being organically farmed.
Press Reviews
Wine Align
91 points - David Lawrason
This is a quite fine, firm and elegant cava with nicely placed yellow fruit, mineral and some wet stone and light bready character. This has good character. Nicely firm and dry with a nutty, slightly bitter finish. The length is excellent. Tasted March 2022.
Value Rating: 5/5 Stars
White Wine
Antão Vaz, Arinto, Fernão Pires
Dry
Medium Bodied
750ml
About the Winery
Paulo Laureano

Paulo Laureano is one of the most respected Portuguese winemakers and a reference for wines in the Alentejo.
Agronomist, winemaker trained between Portugal, Australia and Spain, after teaching at the University of Évora for 10 years, decided to dedicate himself, exclusively, to what has moved him since 1993: designing wines. Especially in the company he created with his family in 1999 and which has become increasingly important in his life.
Paulo Laureano defines himself as a minimalist winemaker, for whom designing wines is a passion, unveiling their aromas and flavors, evaluating and optimizing the reasons for his identity and personality, promoting them as true sources of pleasure.
His exclusive bet on Portuguese varieties reflects his way of being and looking at wine as a factor of culture and civilization.
Press Reviews
Wine Align
91 points - David Lawrason
2020 vintage: This buxom white blends three local white varieties including antao vaz, arinto and fernao pires. It has quite deep colour and a very ripe and rich feel. I kept expecting a wave of oak but it is so very subtle, with only the antao being fermented in barrel. It has ripe peach, melon and slightly herbal and ginger nuances. It is full bodied, quite creamy yet fresh at the same time. The length is excellent. The alcohol is on slow burn but only at 12.5%. This is very characterful and excellent value. Tasted April 2022
Red Wine
Grenache, Syrah
Vegan-Friendly
Dry
Residual Sugar: 2 g/l
Full Bodied
750ml
14.20% alc./vol
About the Winery
Domaine Autrand
Christine Aubert and her son Aurélien, wine-makers in Vinsobres, at the heart of the Drôme Provençale, welcome you to their family estate. As a 80Ha estate, the Autrand Wine Cellar produces AOC Vinsobres (Côtes du Rhône vintage since 2006), Côtes du Rhône Villages AOC and Côtes du Rhône AOC in each color. Vinsobres, another little known Southern Rhône commune was awarded 'Cru' status in 2006. It's relative anonymity outside France ensures exceptional value.