The ultimate crowd pleasers. In comparison to the very sensual Burgundy, Bordeaux's appeal is cerebral. 
Discover a collection of quintessential Cabernet and Merlot-based reds, crisp and elegant white blends, and be ready to experience the subtle nuance and complexity that makes Bordeaux wines a timeless classic.

---
7 products
Red Wine
Merlot
Natural, Sustainable, Vegan-Friendly
Dry
Medium Bodied
750ml
About the Winery
Grains d'Estuaire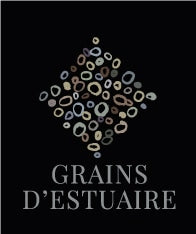 Julien Bonneau, (Château Haut Grelot in the Blayais), and his friend Alexandre Lavigne, restaurateur in Saint-Palais-sur-Mer, created in 2014 a range of wines, Grains d'Estuaire, from 'a 10 ha vineyard located in Saint-Bonnet-sur-Gironde, in the south of Charente-Maritime.
Red Wine
Cabernet Sauvignon, Merlot
Dry
Medium Bodied
750ml
13.6% alc./vol
Red Wine
Cabernet Sauvignon, Merlot
Dry
Medium Bodied
750ml
About the Winery
Château Tour de Gilet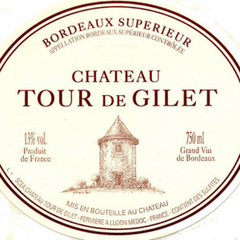 Château Tour de Gilet is located in Ludon Médoc, 16 km north of Bordeaux in the Médoc area. The Château was built on the foundation of an ancient abbey from the 12th century. At that time the vineyard was already surrounded by "jalles" or small criss-crossing drainage canals to help produce wines of higher quality. Today, oenologist Claude Gaudin makes an extraordinary wine at this small property, using techniques such as dense planting in the vineyard and green harvesting to lower the yield, sorting at the harvest and very natural wine making for maximum expression of the fruit.
Claude Gaudin is renowned for turning out several of Bordeaux's best Petits Châteaux wines. In addition to Château Tour de Gilet, Gaudin fashions two outstanding Petits Châteaux that border the Margaux commune, Château Barreyre and Château Laronde Desormes, as well as the celebrated Château Maurac Haut Médoc, whose neighbors are the renowned Château Sociando-Mallet and Château Charmail in Sainte-Estèphe.
Press Reviews
Wine Align
91 points - Sarah d'Amato, MS
A gently maturing Bordeaux with a great deal of brightness, purity and finesse. Features fine tannins, refreshing acidity, moderate alcohol and very nuanced wood - a sophisticated balance of elements. Drinking beautifully now given the majority of fresh fruit and still some tannic grip, this should continue to develop favourably for the next 3-5 years. Pulls above its Bordeaux Superieur class. Tasted September 2022.
91 points - David Lawrason
This has matured into a fine space. It is quite elegant and poised with a complex, well woven nose of redcurrant, raspberry fruit, fresh herbs, graphite and early onset tertiary leather. It has achieved real grace, with some heat, fine tannin. The focus and length is excellent. Tasted March 2023
White Wine
Sauvignon Blanc, Sémillon
Vegan-Friendly
Dry
Light Bodied
750ml
12.50% alc./vol
About the Winery
Château Haut-Grelot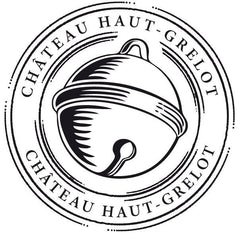 Château Haut Grelot is located in Saint Ciers Sur Gironde, approximately 50 kms north of Bordeaux, on the right bank of the Gironde Estuary. It was established by the Bonneau family in 1922 and now run but the 4th Generation. Today Château Haut-Grelot comprises 58 hectares of vineyards and is run by Céline and Julien, who was recently awarded the title 'Best Young Talent' in Bordeaux.
The vineyards are made up of sandy-gravel on the hillsides bordering the Gironde Estuary and sand-clay-silt on the hillsides further inland. Blaye Côtes de Bordeaux benefits from an ideal microclimate where there is a high level of sunshine and enough rain to guarantee the perfect environment for grape production. As a result the reds are fruity and concentrated and the whites are fresh, vibrant and delicate.
Red Wine
Cabernet Franc, Cabernet Sauvignon, Merlot
Dry
Medium Bodied
750ml
Press Reviews
Wine Align
91 points - Michael Godel
2014: A blend of merlot, cabernet sauvignon and cabernet franc in Pomerol mimic, attractive and edgy when it wants or needs to be. Right Bank stylistic in any case, herbals and amaro welling through with liqueur consistency and fashion. Quite chic and notably concentrated for 2014, really credible, with brisk acidity and plenty of toughness keeping the wine safe, elongated and with portents of further potential. Quite a steal actually. Drink 2021-2024. Tasted November 2021.
90 points - John Szabo
2014: Maturing, classy and complex Bordeaux here, delivering far above its price category in terms of complexity, depth and overall refinement and polish. It's drinking very well at the moment, with grainy tannins lining up with succulent acids, notably absent the green character of many 2014 Bordeaux (especially at this price level). Really quite an excellent experience all in all. Drink or continue to hold into the mid-late-'20s. Tasted November 2021.
Red Wine
Cabernet Sauvignon, Merlot, Petit Verdot
Dry
Residual Sugar: 2 g/l
Medium Bodied
750ml
14.50% alc./vol
Press Reviews
Decanter
93 Points
This is good-quality. Fresh acidity gives a strong lift on the finish, all backed up by fruit, spice and tannins. Will age well and has a ton of complexity and nuance from a reliable name. A yield of 50hl/ha, 50% new oak for 15 months. Drinking window: 2023-2040.
Red Wine
Cabernet Sauvignon, Merlot, Petit Verdot
Sustainable
Dry
Residual Sugar: 2 g/l
Full Bodied
750ml
13.00% alc./vol
Press Reviews
WineAlign
94 Points - John Szabo, MS
Lovely, mature right bank Bordeaux here, straight from the textbook with its gravelly, graphite, black fruit, tobacco leaf, and cassis aromas/flavours, as complex and inviting as many more expensive cru classés. The palate has been polished down to shiny-silky texture with acids firmly in place - this 2006 vintage has turned out to be a delight for fans of the classic style, more elegant and refined than blockbuster vintages, and all the better for it. Stately and aristocratic, and an amazing value for mature, ready-to-drink, quality Bordeaux. Continue to hold another half dozen years if desired, though I find it's at or near peak