Discover a delicious selection of handcrafted wines with an unmatched quality-to-price ratio.
---
4 products
Sparkling Wine
Chardonnay, Macabeo, Pinot Noir, Xarel-lo
Organic, Vegan-Friendly
Medium Bodied
750ml
12% alc./vol
About the Winery
Mas Codina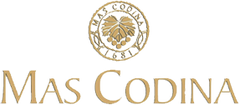 The Mas Codina estate is located in the heart of the Alt Penedès region, comprising of low-lying plains and hills between 250 and 300 metres high.
Until recently, the farm has always grown, and made a livelihood from, cereals, grapes, peaches and vegetables, as well as farm animals. Now, apart from century-old olive trees, all the land is devoted to vineyards.
Mas Codina has been in the same family for generations. They have adopted organic farming practices promoting natural processes and seeking a balanced ecosystem. All because of their love for land and tradition. There are currently 40 hectares of vineyards that are being organically farmed.
Press Reviews
Wine Align
91 points - David Lawrason
This is a quite fine, firm and elegant cava with nicely placed yellow fruit, mineral and some wet stone and light bready character. This has good character. Nicely firm and dry with a nutty, slightly bitter finish. The length is excellent. Tasted March 2022.
Value Rating: 5/5 Stars
Sparkling Wine
Glera
Sustainable, Vegan-Friendly
Dry
Light Bodied
750ml
11.50% alc./vol
About the Winery
Conti Riccati
Conti Riccati is located in the rolling hills outside of Castelfranco, Veneto; in the province of Treviso. Their vineyards extend along 20 hectares inside a bigger property that has belonged to the Riccati family since the 14th century.
Valperto Azzoni, his wife along and their four children are the direct descendants of the Riccati family and have the same enthusiasm and respect for the land, that their ancestors had in the past.
Conti Riccati grows mostly Glera, Pinot Gris and Pinot Noir though they are most known for their Prosecco.
​The winemaker, Salvatore Lovo and the agronomist, Giovanni Pascarella take great pride in making the wines and tending the vineyards for the family. They practice sustainable viticulture and are currently in organic conversion.
Press Reviews
James Suckling
91 points
Very clean aromas of lemons, pears and fragrant, marsiglia-tinged minerals. Creamy palate with balanced bubbles and flavors and a hint of fresh cream in the aftertaste. Nicely done. Drink now.
Sparkling Wine
Riesling, Vidal
Sustainable, Vegan-Friendly
Dry
Light Bodied
750ml
12% alc./vol
About the Winery
Pearce Family Wines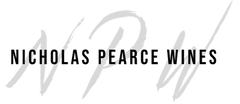 In the early 2000's Nicholas Pearce was exposed to the garagiste movement in Bordeaux and was particularly inspired by négociants like Jean Luc Thunevin (Saint Emilion), James Sichel (Margaux) and Nicolas Potel (Beaune) from Burgundy.
After returning home to Ontario and starting his own wine company, he has had a hand in making 10+ wines in two hemispheres, 3 countries and 5 different appellations since the 2013 vintage.
Sparkling Wine
Sustainable, Vegan-Friendly
Dry
Medium Bodied
750ml
About the Winery
Leaning Post
A leaning post is what you find at the beginning of a row of grapes, anchoring the wires that are the frame-work for growing grapevines. It is the beginning of an obsession to translate a time and place into liquid. Leaning Post wines take you to that beginning by finding small, unique plots of land in Niagara and putting them in bottle. Because after stripping away all the fancy buildings and high-tech equipment you are left with a place on this earth that grows wine unlike any other. When you taste that in a glass you just know it. Nadia and Ilya have had to rely on the support of family, friends and financial institutions to make the dream of owning a winery a reality. Leaning Post began as a virtual winery and is so proud to now have the quaint tasting room at 1491 Hwy 8 on their home property in Winona, Ontario.
Ilya and Nadia are the brains and passion behind Leaning Post Wines. It started with a dream to take unique, interesting single vineyard blocks in Niagara and turn them into distinctive, terroir driven wines. Nadia and Ilya first met in their hometown of Winnipeg, MB where their passion for wine and each other was born.
Ilya has been a winemaker in the Niagara Region for the last 17 vintages working at Daniel Lenko Estate Winery, Foreign Affair and now at Leaning Post Wines. Ilya is also a consulting winemaker at the Good Earth Winery. Ilya's true passion in life is to make world renowned wines from Niagara that really showcase the distinct terroir that Niagara offers.