Discover a delicious selection of handcrafted wines with an unmatched quality-to-price ratio.
---
5 products
Rosé Wine
Cinsault, Grenache, Syrah
Dry
750ml
12.5% alc./vol
About the Winery
Maison Idiart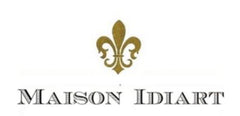 Maison Idiart is a wine négociant based in Bordeaux and established in 2013. Nicolas Idiart, winemaker and founder of Maison Idiart, grew up with a passion for wine, something that he shared with his father and grandfather.
He graduated from Bordeaux winemaking school in Blanquefort at 19 years old. Nicolas' love for Loire wines took him to work in Chinon, Touraine and Muscadet. He also had experiences in Australia and New Zealand. After several years travelling the world, he decided to shift his work in the industry and work in sales, focusing in North America.
At 33 years old, after 7 years working in sales, he decided to go back to winemaking with an artisan approach, making small batches of handcrafted wines.

Rosé Wine
Prieto Picudo
Sustainable, Vegan-Friendly
Dry
Medium Bodied
750ml
13.5% alc./vol
About the Winery
Bodegas y Viñedos Pardevalles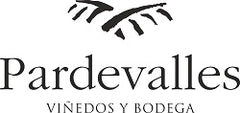 Pardevalles is recognized for being one of the driving forces behind the D.O Tierra de León, betting on the development of the indigenous grape varieties Prieto Picudo and Albarín Blanco. In 1949 Rafael Alonso founded Pardevalles continuing with the family tradition of growing grapes and making wine. The winemaking tradition in León goes back more than 400 years, famous for its centuries-old caves where wine was originally made.
The vineyards of Pardevalles are located between 750 and 820 metres above sea level, in an area with a Continental climate. They grow in poor, rocky alluvial soils which helps maintain the freshness in the wines. The philosophy of the Estate is grounded in making wines which express the character and identity of their origin, with a deep respect for the earth and the indigenous varieties of grape, combining tradition, innovation, and hard work.
Press Reviews
WineAlign
John Szabo, MS – 90 points (2019) - Lovely, fresh, crunchy, strawberry-cherry, and cherry yoghurt-flavoured rose here from Spain's rare picudo prieto variety. I love the succulent, saline, vibrant profile of this wine, the infinite drinkability, and yet also the deceptive complexity underlying it all. This is tasty wine. Tasted February 2021

Rosé Wine
Grenache, Syrah
Organic, Vegan-Friendly
Dry
Medium Bodied
750ml
13.5% alc./vol
About the Winery
Mas Carlot
Mas Carlot is situated in the south of the Rhône Valley, extending across 76 hectares of pebbly land southeast of Nîmes. Originally a 17th century farm, this beautiful estate was resurrected in the 1960's by the Blanc family—it is currently run Cyril Mares of the neighbouring and equally reputable property, Mas Bressades.

The appellation of Costières de Nîmes used to be considered part of eastern Languedoc but the climate, soil, topography and wine are far closer to those just over the river in the Southern Côtes du Rhône. It is now a region very much on the up and is widely recognized as a great source of excellent value wine.
Press Reviews
Robert Parker
91 points
Mas Carlot's 2021 Costieres de Nimes Rose Generations is a terrific blend of 55% Grenache, 35% Syrah and 10% Mourvèdre. Offering up generous aromas of strawberry, watermelon and lime, it's medium-bodied, plump and expansive on the palate. Made in a traditional style, with more color and extraction than the skinnier, more citrusy Provence wannabes, this is a lovely wine, with touches of silk and spice on the finish, not just citrus.
Rosé Wine
Cabernet Franc, Cabernet Sauvignon, Pinot Noir
Sustainable, Vegan-Friendly
Dry
Light Bodied
750ml
12.0% alc./vol
About the Winery
Leaning Post
A leaning post is what you find at the beginning of a row of grapes, anchoring the wires that are the frame-work for growing grapevines. It is the beginning of an obsession to translate a time and place into liquid. Leaning Post wines take you to that beginning by finding small, unique plots of land in Niagara and putting them in bottle. Because after stripping away all the fancy buildings and high-tech equipment you are left with a place on this earth that grows wine unlike any other. When you taste that in a glass you just know it. Nadia and Ilya have had to rely on the support of family, friends and financial institutions to make the dream of owning a winery a reality. Leaning Post began as a virtual winery and is so proud to now have the quaint tasting room at 1491 Hwy 8 on their home property in Winona, Ontario.
Ilya and Nadia are the brains and passion behind Leaning Post Wines. It started with a dream to take unique, interesting single vineyard blocks in Niagara and turn them into distinctive, terroir driven wines. Nadia and Ilya first met in their hometown of Winnipeg, MB where their passion for wine and each other was born.
Ilya has been a winemaker in the Niagara Region for the last 17 vintages working at Daniel Lenko Estate Winery, Foreign Affair and now at Leaning Post Wines. Ilya is also a consulting winemaker at the Good Earth Winery. Ilya's true passion in life is to make world renowned wines from Niagara that really showcase the distinct terroir that Niagara offers.
Rosé Wine
Pinot Noir
Dry
Light Bodied
750ml
12% alc./vol
About the Winery
Keint-He
Keint-he Winery & Vineyards is a boutique winery located in Prince Edward County. The winery has a strong focus on varietals that are typically grown in Burgundy, specifically Pinot Noir and Chardonnay; through which they truly express the best of the County with wonderful individual expressions. Keint-He's approach to winemaking is as down-to-earth as it gets and their quality is second to none.