Discover a delicious selection of handcrafted wines with an unmatched quality-to-price ratio.
---
2 products
Red Wine
Sangiovese
Sustainable
Dry
Light Bodied
750ml
14% alc./vol
About the Winery
Cortonesi

"I'm a lucky man who has been given the opportunity to realize my dream and continue my family's efforts making wine in the land where I was born." – Tommaso Cortonesi
Tommaso is third-generation winemaker at Cortonesi that owns some of the most prized vineyards in the north and south-east of Montalcino. Favourable geography, rocky soils, and ingenious winemaking all come together to create some of the region's deepest and most elegant Brunello wines. 
The Cortonesi family has been making wine since the 1970s. At first, wines were made to be enjoyed by family, friends and neighbours, but then in 1985, Cortonesi had gained enough traction within their community that they began to offer their wines commercially. Today, Cortonesi remains a family business that continues to work according to tradition, while employing modern technologies to the enhance the quality of their production. 

Lovers of Sangiovese must experience "La Mannella", a collection of wines exclusively sourced from Cortonesi's private vine land. This farm covers 56 hectares, eight of which are devoted to the production of some of the world's most coveted and age-worthy Brunello di Montalcino. 

Press Reviews
Wine Align
91 points - Michael Godel
Tommaso Cortonesi grabs the youngest of his sangiovese not yet ready for the youthful exuberance of Rosso nor the prime time of Brunello di Montalcino and boom, Léonus is constantly re-invented in its IGT style. And yet this is a wine of evolution because vines get older and the better experienced fruit deserves further attention. The price of this IGT is reflective of an increase in quality but also Cortonesi's understanding of his (home vineyard's) La Manella ways. Look at this label as a window into a vintage, of what Rosso will be and even imagine the prospects for the Grand Vin. Warm one, ripe and developed, a tie to the place forged and more structure in this Léonus is identified clearer than ever before. Drink 2023-2025. Tasted February 2023.
90 points - Megha Jandhyala
The 2020 Lèonus was sourced from the Cortonesi family's La Mannella farm in Montalcino. It is ripe and plush, with flavours of plums, blueberries, and cherries, alongside subtle notes of herbs, nutmeg, and cedar. The palate is medium to full-bodied, infused with plump red fruit. Tannins are fine and acids are fresh and juicy. Length is very good. Tasted February 2023 by Critic Understudy Megha Jandhyala.
5 Stars - Sara d'Amato
Consistently a solid value wine, the sangiovese sourced for Cortonesi's 'la Mannella' Lèonus is sourced from the winery's home farm in Montalcino, intended for the production of Brunello di Montalcino. This 2021 is both warm and zesty with an abundance of red fruit, along with dried herbs and a distinct brininess. No heavy-handed winemaking. Generous, uncomplicated and widely appealing. Tasted February 2023.
White Wine
Malvasía, Sauvignon Blanc
Biodynamic, Natural, Organic, Vegan-Friendly
Dry
Light Bodied
750ml
12% alc./vol
About the Winery
Fattoria di Sammontana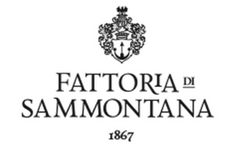 The vineyards of Fattoria di Sammontana are located along the hills that border the Arno River, 20km to the south west of Florence. Today, the family - now in its fourth generation - runs the farm according to organic and biodynamic practices, with the intent to fully preserve and sustain the traditions and winemaking history of the land. The property and its 12th century Romanesque church, were once the property of the Medici family.