11 products
Red Wine
Barbera, Dolcetto, Nebbiolo
Biodynamic, Natural, Organic, Vegan-Friendly
Dry
Medium Bodied
750ml
13% alc./vol
About the Winery
Punset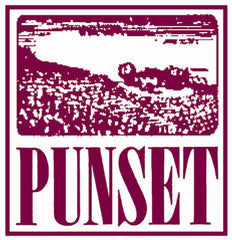 Punset is an innovator when it comes to organic wine. Inheriting the estate in 1982, Marina Marcarino is a fifth generation winemaker, and she took her estate to the future whilst preserving age-old traditions.
She transformed all 20 hectares of her land into a fully organic vineyard during a time where major producers of Barolo and Barbaresco were abandoning tradition to compete commercially. Instead of following the trend, she struck out on her own, and made wines that resonated with her past and passions. Known for the very first certified organic Barbaresco of Italy, Marina continues to show the world that you can preserve tradition and think of the future simultaneously.
Press Reviews
Wine Align
90 points - Michael Godel
Mainly dolcetto (70 per cent) with barbera and nebbiolo. Not much of the latter but necessary to widen the expression of the Langhe. Here it's an explanation point, not a question, as in a confirmation of the exclamatory Piedmontese expression. Bright red amalgamated fruit with proper acidity and the ability to work alongside anyone and all. Drink 2019-2022. Tasted November 2019.
Red Wine
Barbera
Sustainable, Vegan-Friendly
Dry
Medium Bodied
750ml
14% alc./vol
About the Winery
Cascina Castlèt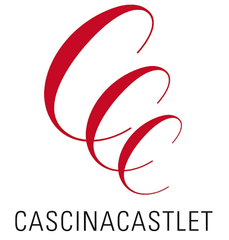 Cascina Castlèt has belonged to the Borio family for generations; Mariuccia, the current owner, inherited it from her father in 1970. Mariuccia focuses on her terroir and the local varieties. The vineyards of the estate are spread over 31 hectares, and are all located in Costigliole d'Asti. 
Press Reviews
James Suckling
91 points
Very nice blueberry and blackberry character with some spicy orange. Medium body. Fruity and tart. Drink now.
Red Wine
Barbera
Organic, Vegan-Friendly
Dry
Medium Bodied
750ml
15% alc./vol
About the Winery
Réva
Hailing from Piedmont, the northwest corner of Italy, Réva has a dynamic relationship with tradition: respect without excessive obedience, knowledge without stuffiness. This attitude is reflected in the search for a personal style that is free to communicate their character through the extraordinary expressive possibilities of the Langhe and the Barolo area.
The winery focuses on producing wines of excellence with great attention paid to the particular characteristics of each grape variety and the utmost respect for diversity. All the vineyards are cultivated organically and monitored directly by the winery team.
The winery's roots go back to 1867 however In 2010 the winery underwent a thorough reconstruction and the acclaimed Gianluca Colombo became head oenologist. Despite his youth, Gianluca has a great deal of experience and in 2014, received the Premio Gambelli award – a prestigious award for winemakers under 35.

Press Reviews
Wine Align
92 points - Michael Godel
The barbera comes from three sources, Monforte d'Alba, San Sebastiano Novello and Ravera, the latter also being the source for one of Réva's single-vineyard Barolo. So typically Réva in that this just does not feel, act, look, affect or drink like any other Barbera d'Alba. Though it's clearly a varietal wine it just seems like it swims with nebbiolo more so than similar wines of the ilk and with a depth that does not rely on overkill of wood to make that happen. Sure you feel some texture and spiciness from the barrel but the fruit is just so open, accentuated and intense. Not a big barbera per se (though it does list at 15 per cent) but instead one that speaks in exclamations. Réva's bd'A stands up to be counted, lauded and noticed. Drink 2023-2026. Tasted May 2022.