Buy Wine by the Case

Use the filters below to explore our collection of wines available to order in cases of six or twelve. 
---
1 product
Red Wine
Grenache, Samso / Carignan
Sustainable, Vegan-Friendly
Dry
Residual Sugar: 2 g/l
Full Bodied
750ml
14.50% alc./vol
About the Winery
Clos del Rey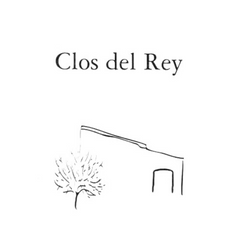 In the foothills of the Pyrénées Mountains, not far from the Mediterranean sea, Clos del Rey is situated in the centre of almost 900 acres in the tiny village of Maury. The estate has been owned and farmed by the Montagne family since 2001. The vineyard itself is nestled among a protected area of garrigues (rosemary and thyme). The vines of up to 120 years old are allowed to grow natural and untrained, in the old-fashioned way, known as the goblet or bush style. However, it is what lies beneath the vineyard that lends much of the character and complexity found in their wines. The winery resides on an abandoned iron mine imparting red and orange hues to the soils of Clos del Rey, this Iron also adds a soft minerality and silky mouthfeel to the wines. Julien Montagne makes complex wines that truly represent his vineyards and his Catalan roots--you can almost smell the sun in the glass.
Press Reviews
Wine Align
91 points - John Szabo
An old vines cuvée of grenache, carignan and syrah from the stony, schisty soils of Maury, historically reserved for fortified wine production in the style of port, this Maury 'Sec' is a concentrated and aromatic, flavourful wine, with a liquor-like essence of blackberry and blueberry fruit, sweet and resinous wild herbs, scorched earth and licorice, and more in a highly satisfying and bold ensemble. Tannins are abundant but coated and softened by high fruit extract, while acids are low but adequate to balance the big ensemble. Great length. Immensely satisfying at the price; drink or hold another 4-6 years I suspect without concern. Tasted September 2022.
90 points - Megha Jandhyala
This is a rich, ripe blend from Maury Sec, an appellation in the Agly Valley in Roussillon that was authorized for the production of dry red wines in 2011. The nose is inviting and appealing, with notes of cherry compôte, black raspberries, garrigue, and a subtle mineral aroma that reminds me of wet cement. It is medium-bodied, with grainy, drying tannins and balanced acids. I really like the lush fruit on the mid-palate that recede gracefully, leaving a subtle bitterness and warmth in their wake. Tasted September 2022.
90 points - David Lawrason
The village of Maury is better known for its sweet 'vins doux naturel'. This dry red based on grenache, carignan and syrah shows the energy, or a certain internal combustion, I associate with the carignan grape. The nose is quite lifted with red fruit (raspberry, plum) some spice and minerality. It is medium-full bodied, sour-edged and firmly tannic with some heat. Quite peppery and meaty (charcuterie) on the finish. The length is excellent. Tasted Sept 2022
90 points - Sarah d'Amato
From a relatively new appellation in the southwestern region of Roussillon designated in 2011 to allow producers to craft dry reds in addition to the more famous Vin Doux of Maury. In the midst of all the sweetness of the region, Clos del Rey makes only dry wines. This plush incarnation features flavours of liquored black cherry, a chalky minerality and tender tannins. Ripe but with a lick of minerality that helps to provide balance along with a welcome degree of bitterness. Some bitterness helps curb the perception of alcohol too. An arresting yet youthfully broody wine. Tasted September 2022.