Buy Wine by the Case

Use the filters below to explore our collection of wines available to order in cases of six or twelve. 
---
5 products
White Wine
Treixadura
Organic, Sustainable
Dry
750ml
About the Winery
Coto de Gomariz
Ricardo Carreiro founded Coto de Gomariz in the seventies, when he managed to return to his land after emigrating to South America like so many other Galicians. His dream was to make wines and restore Gomariz's prestige as a historical vineyard. Known as the "Golden Mile" of the Ribeiro since the 10th century, Gomariz is the oldest Viticultural Reserve in the Iberian Peninsula and has exceptional characteristics for growing grapes.
Red Wine
Cinsault, Grenache, Syrah
Sustainable, Vegan-Friendly
750ml
About the Winery
Domaine Frédéric Brouca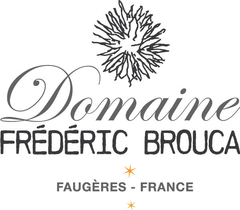 Frédéric grew up in Normandy and met his Canadian wife Elaine at university in Lille, Northern France. They live a nomadic lifestyle (Canada, India, Singapore and USA) though Frédéric spends about half of his time in Faugères. Since early age, Frédéric had a calling for farming and the fierce desire to become a winegrower. After completing a Masters Degree in Finance in 2001, Frédéric went back to college for a Sommelier diploma and started his career as a Burgundy wine broker.

In late 2012, Frédéric and Elaine were fortunate to take over 25 acres of old vines in Faugères, organically farmed for twenty years and deeply rooted in schist soils.
2013 was the inaugural vintage for Domaine Frédéric Brouca. In his modest winery in the village of Laurens, Frédéric is creating a new vision for Faugères wines; fresh, vibrant and made without artifice. Nothing revolutionary, simply returning to our grandparent's ideology of farming and winemaking to craft 'Vins Vivants'. The Faugères Appellation is in the heart of Languedoc in the Hérault department. Here, winemaking dates back to the Greek times and was developed during the Roman Era. It wasn't until the early 1900's, however, that the wines became more widely known for its unique schist soils and moderate Mediterranean climate. These villages are heavily reliant on wine as an important part of their culture and economy.
The area is stunning with mountain views and close proximity to the Mediterranean Sea (20 miles / 30 kms). Faugères has a long history of responsible farming. It boasts the highest percentage of organic vineyards for any AOC in all of France with almost 50% of farmers making the choice.
Red Wine, White Wine
Cabernet Franc, Carignan, Chenin Blanc, Grenache, Grenache Blanc, Macabeo, Parellada, Sumoll
Natural, Organic, Vegan-Friendly
Dry
750ml
About the Winery
Celler Escoda-Sanahuja

Joan Ramón Escoda founded Celler Escoda Sanahuja in 1999 along with his wife Mari Carmen in Conca del Barbera, Catalonia. Since then, they have been disrupting the wine industry both in their home-country and internationally.
Celler Escoda Sanahuja was one of the first wineries that, back in 2005 stopped adding sulphites to their wines. Joan Ramon has always been a radical winemaker and a grass-roots innovator. His wild enthusiasm has been fuel for the natural winemaking scene, and has also led him to, spontaneously, create the 'Brutal' movement popular in natural wine circles. These are highly individual wines reflecting their origins and their innovative winemaker.
Red Wine, White Wine
Pinot Noir, Sauvignon Blanc
Sustainable, Vegan-Friendly
Dry
Medium Bodied
750ml
13% alc./vol
About the Winery
Claude Riffault
Stéphane Riffault, son of Claude Riffault, has become one of the most sought-after producers in the region. At barely 30 years old, his Sancerre wines have already become the envy of some of the region's most established vintners. 
Stéphane's Sancerre wines come from 33 different parcels in 8 different lieu-dits spread across 4 villages on limestone soils. Having studied and worked in Burgundy, and then trained with some of best – Olivier Leflaive (Burgundy), Château Angélus (Bordeaux), and his very own father, Claude Riffault – it's easy to see the Burgundian influence and the master of minerality in Stéphane's wines. 
When his father retired, Stéphane took over the winery and embarked upon a journey of viticultural transformation. Today, all 13.5 hectares are certified organic (ECOCERT, 2016) and biodynamic (BIODYVIN, 2021). The entire harvest is carried out by hand and an extensive sorting takes place before the grapes are crushed –– a testament to his craftsmanship and an unwavering commitment to sustainability. 
Red Wine, White Wine
Chenin Blanc, Cinsault, Pinot Gris, Pinot Noir, Syrah
Sustainable
Dry
750ml
About the Winery
Pearce Predhomme

Pearce Predhomme is a collaboration of like-minded individuals from around the globe. Founded with a mission to build and import wines from our favourite appellations while offering an unequaled value/quality ratio for the sommeliers & wine buyers in Ontario. This is a project between Toronto Sommelier and entrepreneur Will Predhomme and Ontario wine importer Nicholas Pearce they have partnered with Radford Dale in South Africa and NorthWest Wine Co. in Oregon to create these special cuvées.