Barbera, Carignan, Cinsault, Garganega, Grenache, Grenache Blanc, Macabeo, Malvasía, Pinot Gris, Syrah
Organic
Dry
750ml
About the Winery
Azienda Agricola Tessari
The Tessari family have Soave in their blood. For three generations they have been extracting delectable wine from the well cared for vines of their Monteforte d'Alpone vineyards. With only a little over a hectare of Garganega grapes in the prestigious volcanic solis of Soave Classico, Antonio Tessari hand dug his cellar back in 1933 and started the legacy that continues today with his grandchildren: Germano, Antonio and Cornelia.
From vineyard to bottle, these three siblings oversee it all; with unwavering respect for tradition, quality and passion for the art of winemaking. The volcanic soils of the hillside are rich with basaltic rocks and clays, which guarantees the health of the plant and the promotes the mineral and floral aromas that are characteristic of the Garganega grape. Truly artisanal wine making at it's best.
Cascina Castlèt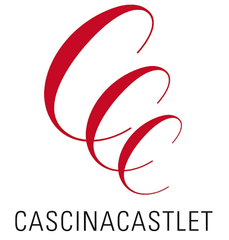 Cascina Castlèt has belonged to the Borio family for generations; Mariuccia, the current owner, inherited it from her father in 1970. Mariuccia focuses on her terroir and the local varieties. The vineyards of the estate are spread over 31 hectares, and are all located in Costigliole d'Asti. 
Celler La Vinyeta

La Vinyeta is a relatively new company, established in 2002 in the centre of the Alt Empordà region, in Mollet de Peralada, a township devoted to the cultivation of vineyards and olive trees. The project started with the acquisition of a couple of old stocks, between 55 and 80 years old, of the Samsó and Garnacha varieties. Since then more vines have been planted, and La Vinyeta cultivates a total of thirty hectares.
In 2009, La Vinyeta became one of the first wineries to adopt Integrated Production, an environmentally friendly cultivation system. The team at La Vinyeta possesses an innovative spirit and likes to share with others their knowledge of wine and the wild landscape that surrounds them.
Maison Idiart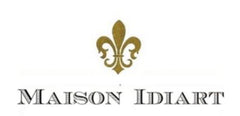 Maison Idiart is a wine négociant based in Bordeaux and established in 2013. Nicolas Idiart, winemaker and founder of Maison Idiart, grew up with a passion for wine, something that he shared with his father and grandfather.
He graduated from Bordeaux winemaking school in Blanquefort at 19 years old. Nicolas' love for Loire wines took him to work in Chinon, Touraine and Muscadet. He also had experiences in Australia and New Zealand. After several years travelling the world, he decided to shift his work in the industry and work in sales, focusing in North America.
At 33 years old, after 7 years working in sales, he decided to go back to winemaking with an artisan approach, making small batches of handcrafted wines.

Zuani

Zuani winery is located in the heart of Collio, Friuli, a hidden appellation between the Adriatic Sea and the Alps. Coming from a long tradition of winemakers in Croatia that goes back to the 19th century, Patrizia Felluga saw her dream come true when she acquired the estate and the vineyards in 2001. Today, her son and daughter have taken over the winery; producing exclusively white wines. Everything hinges on one exceptionally well exposed "cru", or vineyard, on a gentle hillside where about eleven acres of vines and gardens surround the Zuani cellar.
The varietals planted are Tocai Friulano, Chardonnay, Pinot Grigio and Sauvignon, a carefully chosen range that produced the first vintage of Zuani Collio Bianco. The Zuani winery embodies the Felluga family winemaking heritage and expresses the fundamental unity of the traditional aspects of Friulian varieties with their more modern side.