Red Wine
Pinot Noir
Organic, Sustainable, Vegan-Friendly
Dry
Residual Sugar: 2.00 g/l
Medium Bodied
750ml
12.50% alc./vol
About the Winery
Radford Dale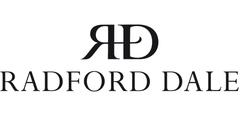 Radford Dale and The Winery of Good Hope are two brands made by the same people, in the same winery. The team behind these wineries has been an industry leader since the 1990s in chemical free farming, and more recently in low and no sulfur winemaking. They are a founding member of PIWOSA (Premium Independent Wineries of South Africa) which sets ethical, environmental and social uplift standards. Recognizing the social inequality present in South Africa Radford Dale has also set up a trust called Land of Hope to help facilitate bright futures for children, focusing heavily on education.
Alex Dale who owns and manages both projects is an Englishman who grew up spending summers in Burgundy, France. He moved there in his late teens to follow a passion for winemaking and also opened a wine bar in Beaune. He lived in Burgundy for many years before moving to South Africa in 1998, starting Radford Dale with Ben Radford, an Australian. The idea was to produce wines using modern techniques and technology with a healthy respect for tradition, something Alex came to understand well while living in Burgundy.
Wines are made with minimal intervention in order to best express each vineyard's individuality.
Press Reviews
WineAlign
93 Points - Michael Godel
Proprietor Alex Dale takes inspiration from Nelson Mandela's memoir "A Long Walk to Freedom" as he sees his adopted South Africa as the place where agriculture and winemaking have given him his. The first organic pinot noir from this Elgin outpost for Stellenbosch producer Radford Dale and what winemaker Jacques de Klerk calls "a transitory vintage." Meaning Elgin Ridge was the original owner and the farming is now fully under RD's command. This '21 is glaring and striking in primary freshness, so youthful it feels like bottling happened only yesterday. Chalky tannic, of a formidable density but stone cold salty, like Sonoma Coast and a wedge of Délice de Bourgogne. This is, in the parlance of our times endearingly referred to as "C'est bon, fuck!" Drink 2024-2028.